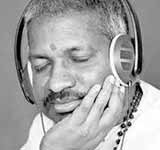 Ilaiyaraaja is an film music composer who worked in Indian cinema, especially Tamil since the mid 1970s. Regarded as the greatest Indian music composer, Ilaiyaraaja is also an instrumentalist, conductor, singer and songwriter.
Laxmikant-Pyarelal or LP or Laxmi-Pyare were an Indian duo of Bollywood Film music composers formed of Laxmikant Shantaram Kudalkar (1937-1998) and Pyarelal Ramprasad Sharma (Born 1940). They composed the music of over 500 films from 1963 to 1998 for most Indian directors such as Raj Kapoor, Dev Anand, Feroze Khan, BR Chopra, Shakti Samanta, Manmohan Desai, Yash Chopra, Subhash Ghai and Manoj Kumar.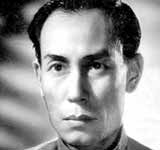 Sachin Dev Burman was a Bengali music composer. Sachin Dev Burman began his career in Bengali films in 1937. Later, he began composing Hindi films. He is one of the most famous Bollywood film composers.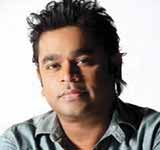 Allah Rakha Rahman is a music composer, record producer, musician and Indian Tamil singer. Time magazine nickname him Mozart of Madras. Some Tamil critics called him Isai Puyal (meaning: Storm of Music). In 2009, Time magazine included Rahman in the list of the Time 100 Most Influential people of World.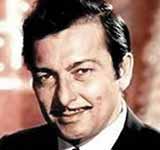 Madan Mohan was an Indian composer. He composed hundreds of film scores, songs inspired by ghazal, which earned him the title of king of ghazal. First assistant of SD Burman, he began composing in 1950 and met his first success with the songs of the movie Aankhen which also sees the beginning of his long collaboration with Lata Mangeshkar.
Rahul Dev Burman (27 June, 1939 - 4 January, 1994) was a famous musician of Hindi films. These were also called 'Pancham' or 'Panchma da'. This great musician died in 1994. In his lifetime, RD Burman gave all kinds of music to Indian cinema. Today's people also like their music. Even today, his music is used in the film industry.
7.
M. M. Keeravani/M. M. Kreem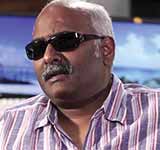 Koduri Marakathamani Keeravaani, better known as M. M. Keeravani, born on 4th July, 1961 in Andhra Pradesh. He is an Indian Tamil, Telugu and Kannada film music director, film scorer, music creator. He was given the National Film Award for Directing the Best Music for the film Annamayya. He has won four Filmfare Awards, eight Nandi Awards and a Tamil Nadu State Film Award.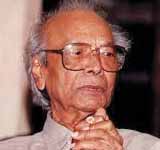 Naushad Ali (1919-2006) was a famous musician of Hindi films. Even after 64 years of playing music in the film, Naushad gave music only in 67 films, but his skill won the point that the quality is far ahead of the number. He also gave music for the television, in the serial like 'The Sword of Tipu Sultan' and 'Akbar the Great'.
Kalyanji Anandji is the stage name of two Indian composer brothers from Gujarat, Kalyanji Virji Shah (1928-2000) and Anandji Virji Shah (1933-). They composed together several film scores, such as Don and Vishwas.

O. P. Nayyar was an Indian film music composer, mainly for the Hindi film. O.P. Nayyar began his career as a film music writer in 1949 for the film Kaneez. His first great success was Aar Paar (1954) of Guru Dutt, with whom he then worked several times, including for Mr. & Mrs. '55 and CID He frequently wrote songs for Geeta Dutt, Asha Bhosle and Mohammed Rafi, their careers he pushes it forward.
11.
Rajesh Roshan

Born on 24th May 1955, Rajesh Roshan is the son of the well known composer Raushanlal Nathath (Raushan). His elder brother Rakesh Roshan is a famous producer and producer and Hrithik Roshan is his nephew. Rajesh Raushan, who started his career since 1975, has worked with almost all the big directors.
12.
Shankar-Jaikishan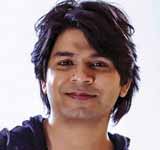 Ankit Tiwari is a composer, playback singer and musical director. He received praise for his song entitled, Sunn Raha Hai for the movie Aashiqui 2. His father has a recording studio and his mother is also a singer, who plays devotional music. As a child he sat with them during practice and trained under the tutelage of Vinod Kumar Dwivedi.
14.
Sandeep Chowta

Sandeep Chowta is the music director of Indian music industry. He has mainly composed music for Hindi, Telugu and Kannada films. Apart from this, he is the head of the Columbia Records in India.
Himesh Reshamiya (born July 23, 1973) is a singer, musician, songwriter, actor and film producer, who is mainly working in Hindi films. Tere Naam film music established him as a successful musician in Bollywood, and in 2004 he gave music in films like Run, Tarzan, Aitraaz and Dil Maange More.
16.
Shankar–Ehsaan–Loy

Shankar-Ehsaan-Loy is a musical group from India, formed by Shankar Mahadevan, Ehsaan Noorani and Loy Mendonsa in 1997. Both are producers of phonograms, musicians, composers and multiple instrumentalists, Shankar-Ehsaan-Loy have participated in the soundtracks of more than fifty movies singing in four languages. Being one of the most acclaimed groups by the public, the trio has been recognized with more than twenty awards, including the National Indian Film Award, three Filmfare Awards, and three IIFA Awards among several nominations. They were cited as "Amar Akbar Anthony" in the film industry by many music critics, including the famous critic of Rajeev Masand.
17.
Uttam Singh

18.
Biddu

19.
Aadesh Shrivastava

20.
Vishal Bhardwaj

21.
Karthik Raja

22.
Vishal–Shekhar

23.
Ismail Darbar

24.
Bhupen Hazarika

25.
Viju Shah

26.
Amit Trivedi

27.
Nadeem–Shravan

28.
Sukhwinder Singh

29.
Anand Raj Anand

30.
Ram Sampath

31.
Anand–Milind

32.
Sanjay Leela Bhansali

33.
Anu Malik

34.
Sanjeev–Darshan

35.
Bappi Lahiri

36.
Sajid–Wajid

37.
Salim–Sulaiman

38.
Colonial Cousins

39.
Pritam Chakraborty

40.
Honey Singh

41.
Jatin–Lalit

42.
Khayyam

43.
Mithoon Sharma

44.
Meet Bros

45.
Bally Sagoo

46.
Vijaya Bhaskar

47.
Deepak Dev

48.
K. Kalyan

49.
Anup Rubens

50.
Husnlal Bhagatram

51.
V. Dakshinamoorthy

52.
Anil Mohile

53.
Bharathwaj

54.
Harris Jayaraj

55.
Vijay Prakash

56.
V. Harikrishna

57.
S. P. Balasubrahmanyam

58.
Satyam

59.
Sandesh Shandilya

60.
Sagar S.

61.
Ishaan Dev

62.
Baba Sehgal

63.
Ashok Patki

64.
Sanjib Sarkar

65.
Arjuna Harjai

66.
Gopi Sunder

67.
Sajjad Hussain

68.
Nilesh Moharir

69.
Vijay Antony

70.
G. K. Venkatesh

71.
Manoj George

72.
Kunnakudi Vaidyanathan

73.
Raj-Koti

74.
Raveendran

75.
Kishore Kumar

76.
Johnson

77.
Upendra Kumar

78.
Praveen D Rao

79.
Jeet Ganguly

80.
Gangai Amaran

81.
Ram Kadam

82.
Shyam

83.
Imman

84.
Achu Rajamani

85.
J. V. Raghavulu

86.
Shruti Haasan

87.
Rajesh Ramanath

88.
Joshua Sridhar

89.
Ghantasala

90.
S. Thaman

91.
Hamsalekha

92.
Roshan

93.
Sachin–Jigar

94.
V. Ravichandran

95.
M. S. Viswanathan

96.
A. R. Reihana

97.
Devan Ekambaram

98.
Adnan Sami

99.
Ajay-Atul

100.
Arjun Janya

101.
Abhimann Roy

102.
Aby Tom Cyriac

103.
Amaal Mallik

104.
Anand Modak

105.
Anil Biswas

106.
Anirudh Ravichander

107.
Anoop Seelin

108.
Arun Paudwal

109.
Avadhoot Gupte

110.
B Ajaneesh Loknath

111.
Bennet–Veetraag

112.
Bhaskar Chandavarkar

113.
Bhavatharini

114.
Bijibal

115.
C. Ashwath

116.
Chaitra HG

117.
Chakri

118.
Chitragupta

119.
Chowdiah

120.
Damodar Raao

121.
Debojyoti Mishra

122.
Deva

123.
Devi Sri Prasad

124.
Dharan

125.
Dhina

126.
G. Devarajan

127.
G. V. Prakash Kumar

128.
Gurukiran

129.
Hemanta Kumar Mukhopadhyay

130.
Hiphop Tamizha

131.
Hridaynath Mangeshkar

132.
Jagjit Singh

133.
James Vasanthan

134.
Jassie Gift

135.
Jerry Amaldev

136.
Joy Sarkar

137.
K

138.
K. Chakravarthy

139.
K. S. Simon

140.
K. V. Mahadevan

141.
Kailash-Naresh-Paresh

142.
Karthik

143.
Khemchand Prakash

144.
Krishnarao Phulambrikar

145.
Kumar Sanu

146.
Lalit Pandit

147.
Lata Mangeshkar

148.
Lesle Lewis

149.
M. G. Radhakrishnan

150.
M. G. Sreekumar

151.
M. Jayachandran

152.
M. Ranga Rao

153.
M. S. Baburaj

154.
M. Venkataraju

155.
Mani Sharma

156.
Mano Murthy

157.
Manoj S

158.
Mejo Joseph

159.
Mickey J Meyer

160.
Neeta Sen

161.
Nitz 'N' Sony

162.
Ouseppachan

163.
Pankaj Mullick

164.
Pendyala Nageswara Rao

165.
Prashant Pillai

166.
Pravin Mani

167.
Premgi Amaren

168.
Raamlaxman

169.
Raghu Dixit

170.
Rajan–Nagendra

171.
Ramana Gogula

172.
Ramesh Naidu

173.
Ramjeevan

174.
Ranjit Barot

175.
Ravindra Jain

176.
Ricky Kej

177.
Roop Kumar Rathod

178.
S. A. Rajkumar

179.
S. P. Kodandapani

180.
S. P. Venkatesh

181.
Sadhu Kokila

182.
Salil Chowdhury

183.
Salur Rajeswara Rao

184.
Sankar Ganesh

185.
Santhosh Narayanan

186.
Selvaganesh

187.
Shantanu Moitra

188.
Sharreth

189.
Shashwat Sachdev

190.
Sneha Khanwalkar

191.
Snehal Bhatkar

192.
Sohail Sen

193.
Srikanth Deva

194.
Sudhir Phadke

195.
Suresh Peters

196.
T. G. Lingappa

197.
T. K. Ramamoorthy

198.
Usha Khanna

199.
V. Kumar

200.
V. Manohar

201.
Vani Harikrishna

202.
Varun Unni

203.
Vasant Desai

204.
Vidyasagar

205.
Viswajith

206.
Vivek Sagar

207.
Yuvan Shankar Raja

208.
Zakir Hussain

209.
Zubeen Garg

210.
Berny-Ignatius

211.
Kanu Roy

212.
L. Vaidyanathan

213.
Manikanth Kadri

214.
Monty Sharma

215.
P. Kalinga Rao

216.
Papanasam Sivan

217.
Perumbavoor G. Raveendranath

218.
R. P. Patnaik

219.
Rahul Raj

220.
S. Narayan