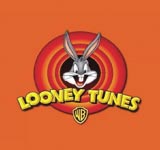 Looney Tunes is a cartoon series by Warner Bros., were developed for the famous characters like Bugs Bunny and Daffy Duck. These characters are now also referred to as Looney Tunes. The most famous cartoon characters of the Warner are sometimes called Looney Toons. From 1940 to 1969, the Looney Tunes series was the most popular in movie theaters. Originally produced by Harman-Ising Pictures, Looney Tunes was produced by Leon Schlesinger Productions and Tex Avery from 1933 to 1944, when Leon Schlesinger sold his studios to Warner Bros. The studios renamed Warner Bros. Cartoons, continue production until 1963. The Looney Tunes were outsourced to DePatie-Freleng Enterprises from 1964 to 1967.
Tom and Jerry is a series of animated American short films, originally created in 1940 by directors William Hanna and Joseph Barbera. The series, centered on the two main protagonists Tom and Jerry and inspired by the comedy slapstick, is one of the world famous series. The series Tom and Jerry is centered on an infinite rivalry between a domestic cat (Tom) and a rat (Jerry), which often involves a ridiculous fight in pursuit of each other and mutual fighting. In the beginning, Hanna and his accomplice Barbera produced 114 short films of Tom and Jerry at the Metro-Goldwyn-Mayer studios between 1940 and 1957. In the meantime, they were awarded seven times by the Academy Award for Best Animated Short Film.
Dexter's Laboratory is an American animated television series created by Genndy Tartakovsky and aired for the first time in the United States from 28 April 1996 to 20 November 2003. The protagonist of the cartoon is Dexter, an 8 year old boy with an above average intelligence. He is expert in physics and computer science, he managed to build a secret scientific laboratory (Whose parents do not have information), located near his bedroom. Dexter is in constant contrast with his older sister Dee Dee, the female protagonist of the cartoon, which is curious, pestiferous and certainly much less intelligent than the little brother, who always manages to enter the laboratory despite it being protected by passwords and access codes very complicated, as well as numerous security devices (to open the door you need to raise a particular book from the library of Dexter).
The Powerpuff Girls is a series of cartoons created by Craig McCracken and produced by Hanna-Barbera for Cartoon Network. The series sees as protagonists three girls with superpowers, who have dedicated their lives to fight crime and the forces of evil. Their motto is: We will save the world before going to sleep! Professor Utonium is trying to invent the perfect girls, so he mixes in a container with ingredients: sugar, cinnamon and everything beautiful. However, during the process, he accidentally breaks a container of Chemical X, a mysterious and powerful liquid with unpredictable effects, in fact, when it comes into contact with the mixture, it causes a violent explosion. After the explosion, the professor is faced with three girls with superpowers, who immediately put themselves at the service of justice.
The Little Mermaid is an American cartoon series by the Walt Disney Company from September 11, 1992 to November 26, 1994. The series is based on the Disney movie The Little Mermaid, 1989. The heroine of the series is Ariel who lives in the depth of the Atlantic Ocean. Ariel, who seems to be stoic in his life in the underwater world and eager to know about the human world. Ariel the little mermaid is the youngest and most adventurous daughter of Sea King Triton. This is what makes Ariel's friend and companion the crab Sebastian a lot of trouble, because Sebastian is Hofmarschall and has the job to take care of Ariel.
6.
Johnny Bravo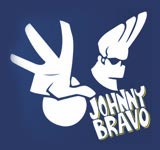 Jonathan Johnny Bravo is the protagonist of the cartoon. He has the bizarre habit of never taking off his sunglasses, not even when he swims or goes to sleep.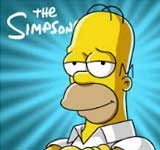 The Simpsons is an American comedy cartoon series created by Matt Groening. This program first began as a piece of "The Tracey Ullman Show" program in 1987. Every episode of the Simpsons focuses on the life of the Simpsons family consisting of Homer, Marge, Bart, Lisa and Maggie living in a city called Springfield. The Simpsons family was accompanied by more than 300 supporting figures who themselves were well known to the audience. Today, The Simpsons is aired by FOX in the United States, and is the longest animated series in US history. The Simpsons has been exploring the 25th season in 2014.
Courage the Cowardly Dog is a US animated series, which was created by John Robert Dilworth for Cartoon Network Channel. Courage is a highly impressionable anthropomorphic canine living on a farm in the company of his two masters, Muriel Bagge and Eustace Bagge, near a fictional town named Nullepart, located in Kansas. Courage was adopted by Muriel Bagge (a nice Scottish-born woman) and her husband Eustace (an unsympathetic farmer who loves to scare Courage most of the time using of a monster mask). Courage, Eustace and Muriel are frequently threatened by monsters, extraterrestrials, demons, mad scientists, zombies and other types of antagonists whose Courage must save his masters.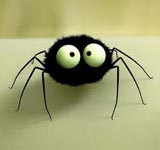 Minuscule The animated series consists of a mixture of nature shots, mostly the background, and 3D animations. The plot revolves around the daily lives of insects and other small animals. The series completely dispenses with language. The simple actions are underlined by gestures or melodies. Especially during fast flights and crashes of the insects are often underlined sounds of aircraft, helicopters or motorcycles.
10.
Crayon Shin-chan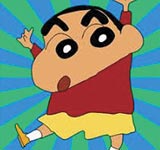 Crayon Shin-chan, also known as Shinchan and Shin-chan, is a Japanese manga (comic book) and anime (cartoon). The series revolves around the life of the 5-year-old boy Shin-chan who lives with his sister and parents in the Japanese city of Kasukabe. Shinchan has a great interest in the female gender for his age, with the necessary flirts as a result. He has a bizarre form of humor, unprecedented energy, insatiable hunger and an urge to push everyone to the limit. The anime was broadcast on Fox Kids Jetix in the Netherlands and on Channel Two in Belgium. After the hit in Japan, Shin-chan first appeared on television in the United States on KIKU, a Hawaiian television station, in Japanese with English subtitles, from 1992 to December 2001 when Vitello Productions took over the rights.
Jackie Chan Adventures is an American animated series produced between 2000 and 2005. The main character is an animated alter ego of actor Jackie Chan. Jackie Chan lives with his uncle in an apartment about his antique trade in San Francisco and works on behalf of a university as an archaeologist. One day, his niece Jade Chan from Hong Kong appears in San Francisco. Having been involved in school difficulties several times in her homeland, she is now due to go to school in the US and receive help from her uncle and great-uncle.
12.
Dragon Ball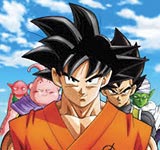 13.
Pingu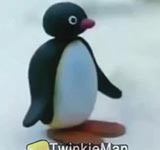 14.
SpongeBob SquarePants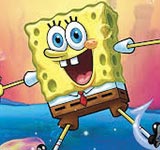 15.
DuckTales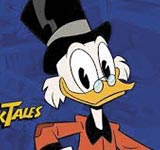 16.
Doraemon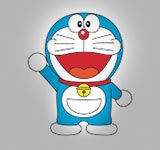 17.
Ed, Edd n Eddy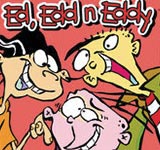 18.
Oggy and the Cockroaches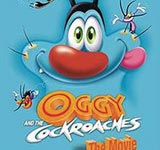 19.
Scooby Doo Where Are You?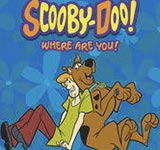 20.
Mr. Bean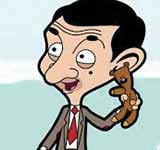 21.
Aladdin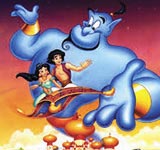 22.
TaleSpin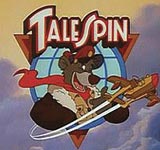 23.
Timon & Pumbaa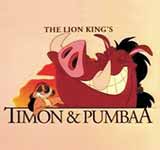 24.
Pokémon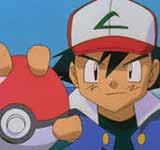 25.
Teen Titans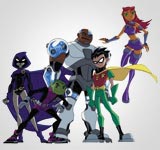 26.
Garfield and Friends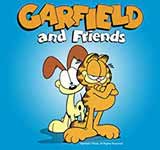 27.
Shaun the Sheep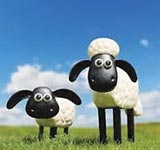 28.
The Garfield Show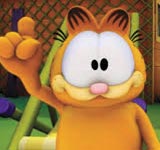 29.
Wile E. Coyote and the Road Runner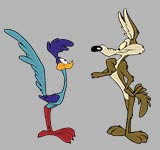 30.
The Adventures of Tintin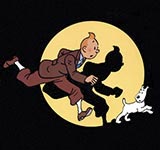 31.
Kim Possible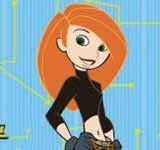 32.
Phineas and Ferb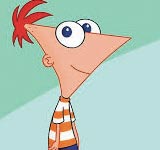 33.
Popeye the Sailor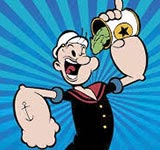 34.
Spider-Man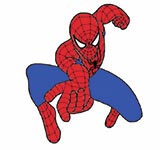 35.
The Grim Adventures of Billy & Mandy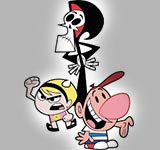 36.
The Flintstones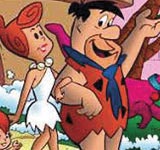 37.
Adventures of Sonic the Hedgehog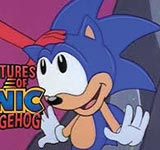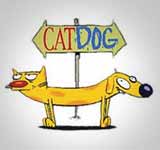 CatDog is a very popular cartoon show on the Nickelodeon channel. This cartoon was created by Peter Hannan. This cartoon revolve around the life of a dog and a cat attached to their body. Their home is shaped by bone and fish grafting.
39.
Men in Black: The Series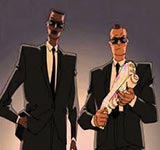 40.
Rugrats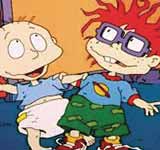 41.
Samurai Jack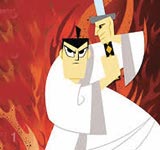 42.
The Addams Family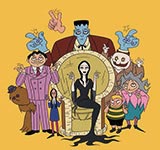 43.
X-Men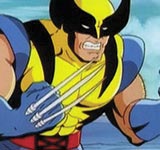 44.
Family Guy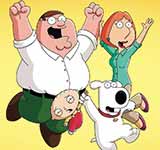 45.
Bob the Builder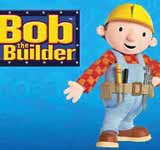 46.
Blue's Clues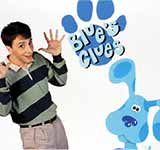 47.
Futurama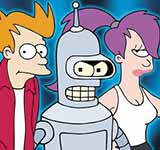 48.
The Little Lulu Show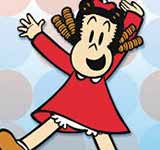 49.
Andy Pirki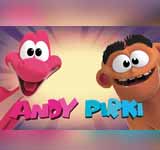 50.
Chip 'n Dale: Rescue Rangers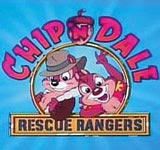 51.
Gargoyles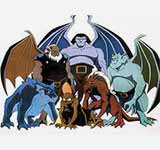 52.
Recess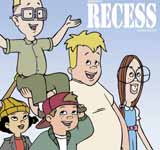 53.
The Jungle Book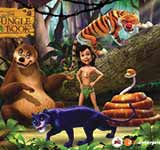 54.
Daria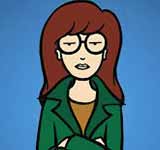 55.
Kipper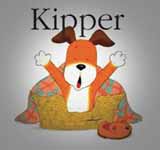 56.
Dora the Explorer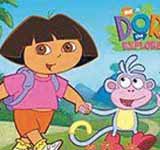 57.
Jungle Book Shonen Mowgli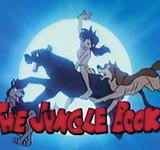 The Magic School Bus is an American animated television series that was produced between 1994 and 1997. In 2017, a rewrite of the series entitled The Magic School Bus is back on the road (in the original: The Magic School Bus Rides Again) on Netflix.
59.
Animaniacs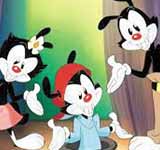 60.
Batman: The Animated Series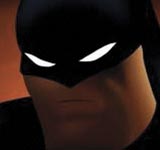 61.
Beavis and Butt-Head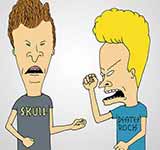 62.
Codename: Kids Next Door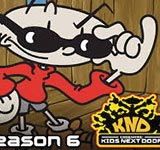 63.
Hercules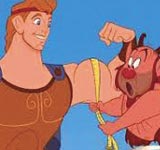 64.
Kiteretsu Daihyakka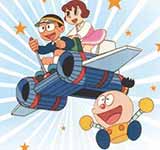 65.
Richie Rich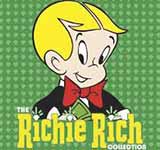 66.
Rocko's Modern Life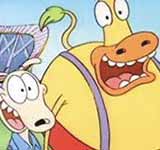 67.
The Ren & Stimpy Show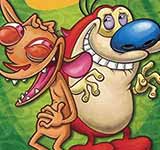 68.
Hey Arnold!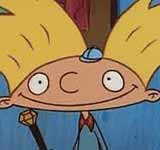 69.
Rocket Power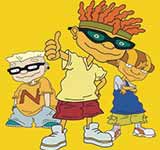 The show is a nocturnal interview program, in which famous world stars of cinema, sports, television, comedy, science, music, etc., are interviewed by the Space Ghost, the famous animated character.
71.
The Wild Thornberrys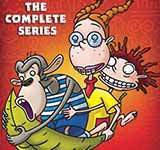 72.
2 Stupid Dogs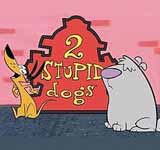 73.
Adventure Time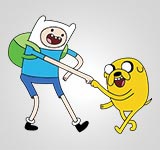 74.
Arthur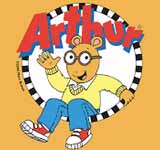 75.
Batman Beyond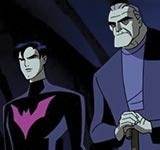 76.
Danpite Khadu Aar Tar Chemical Dadu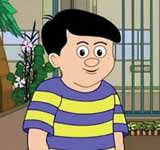 77.
Darkwing Duck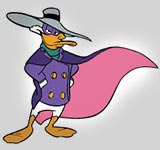 78.
Dial M for Monkey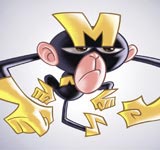 79.
Doug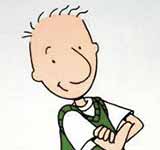 80.
Freakazoid!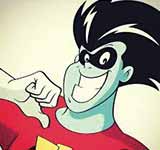 81.
Goof Troop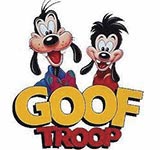 82.
He-Man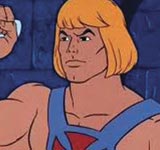 83.
I Am Weasel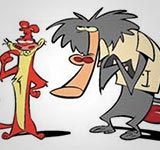 84.
Justice Friends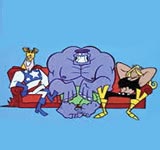 85.
Justice League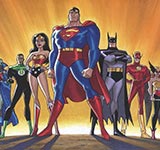 86.
Kalari Kids

Kalari Kids show story moves around the village of Kalaripuram, which preserves and practices the ancient martial art of Kalaripayattu, and following the day-to-day lives of two competing gurukuls.
87.
King of the Hill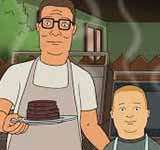 88.
Kuku Mey Mey

Service digital 2D animation studio HopMotion Animation has launched a very funny cartoon showcase, named Kuku Mey Mey. This cartoon has started on Toon Goggles, which is the US's on-demand entertainment service.
89.
Lucky Luke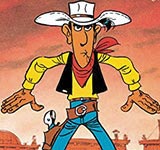 90.
NIX - Je Sob Pare

91.
Pinky and the Brain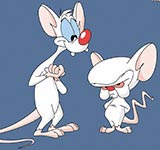 92.
SWAT Kats: The Radical Squadron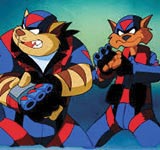 93.
South Park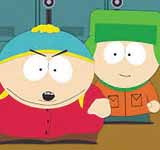 94.
Superman: The Animated Series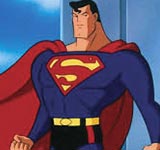 95.
Taz-Mania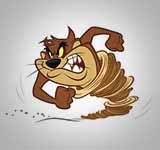 96.
Tiny Toon Adventures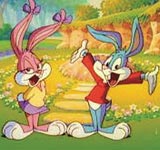 97.
Yogi Bear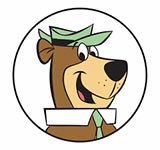 98.
Aaahh!!! Real Monsters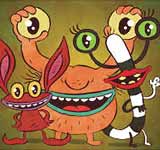 99.
Bobby's World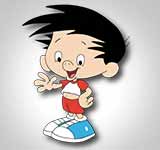 100.
The Angry Beavers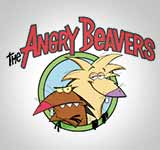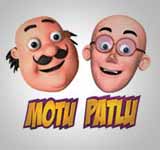 This story revolves around two friends of Furfuri Nagar, Motu and Patlu. Trouble comes over both of them and they both work together to resolve that problem. Motu is very much loved by Samosas. In the moments of his troubles, due to the love of his Samos, Motu keeps stealing from the day after coming from the best Samoshi man. At the same time, Patalu is always ready to help him. In addition to these two, Ghasitaram, Inspector Chingam and Dr. Jhatka also help each other. When Motu eat samosa, then he becomes very powerful for a moment. All of these, there is also a main enemy of all these, which is known as "John the Dawn", who always thinks of becoming a Don, but due to Motu and Tapalu, none of his plan is successful.
102.
Captain Planet and the Planeteers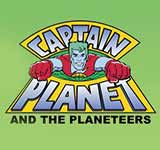 103.
Noddy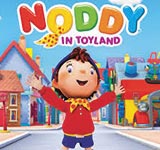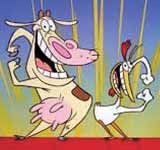 Cow and Chicken is about the adventures of two siblings, a cow and a chicken. Cow is only 7 years old, weighs over 250 kg, is very sweet and kind, Chicken is the elder brother of the duo, it is 11 years old.
105.
Inspector Chingum

Inspector Chingum is a 3D animated TV cartoon from India. It is a spin-off of the show Motu Patlu. Chingam Ragnikant devout with a strong south Indian accent, Chingam is a solicitous police inspector. He takes pride in the fact that no criminal can ever. It telecast on 4 May 2018, on Amazon Prime Video.
106.
Larva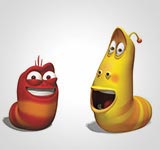 107.
Thomas & Friends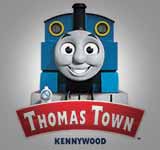 108.
Amar Chitra Katha Heroes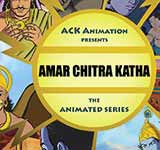 109.
Animals of Mythology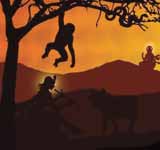 110.
Arjun — Prince of Bali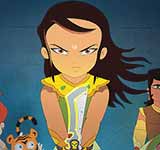 111.
Astra Force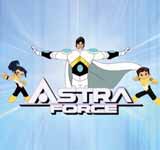 112.
Baahubali: The Lost Legends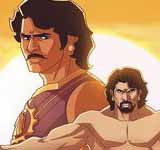 113.
Bal Chanakya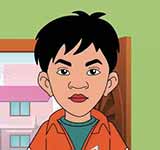 114.
Bhootu: Animation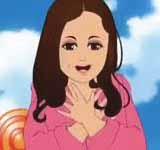 115.
Bongo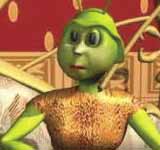 116.
Chacha Bhatija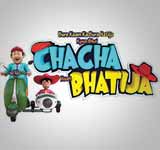 117.
Chamki Ki Duniya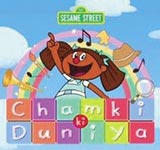 118.
Chhoti Anandi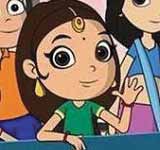 119.
Chimpoo Simpoo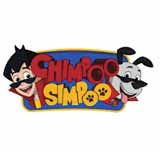 120.
Ciko se Sikho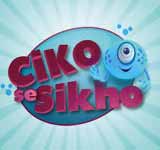 121.
Crime Time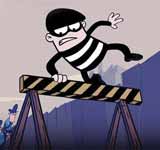 122.
Fab5 Mission Tango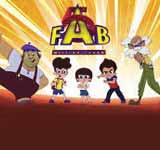 123.
Gaju Bhai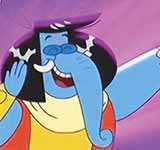 124.
Ghayab Aya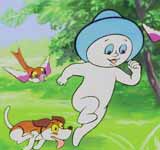 125.
Gopal Bhar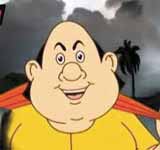 Gopal Bhar is a cartoon series telecast on Sony Aath (Sony Bengali, Picture format 4:3 576i SDTV).
126.
Guru Aur Bhole

127.
Howzzattt

Howzzattt is a digital 2D animation series, focusing on the adventures of a bunch of cricket-crazy youngsters, who like to call them as 'Gulab Nagar Junglees'.
128.
Hum Chik Bum

129.
Indian Folk Tales

130.
Jungle Tales

131.
Keymon Ache

132.
KickO and Super Speedo

133.
Kisna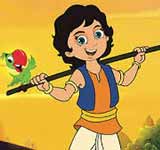 134.
Kumbh Karan

Kumbh Karan is an Indian animated TV cartoon show Written by Divya Chandel, Vikas Chandra and Kaushik Chawla. It aired on channel Pogo started from June 1, 2010.
135.
Lamput

Lamput is the story of a timid but sensible orange blob that a messy doctor wants to catch but Lamput escapes from his sense and prudence. This animated series aired on Cartoon Network, which was first only 15 seconds, which was later extended to 2 minutes.
136.
Little Krishna

137.
Lok Gatha

138.
Luv Kushh

139.
Mooshak Gungun

140.
Mysteries and Feluda

141.
P5 - Pandavas 5

142.
Paap-O-Meter

143.
Panchatantra Stories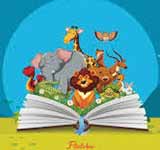 144.
Panchotantrer Montro

145.
Perman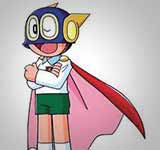 146.
Pot Pourri

147.
Prince Jai aur Dumdaar Viru

148.
Pyar Mohabbat Happy Lucky

149.
Rudra: Boom Chik Chik Boom

150.
Selfie With Bajrangi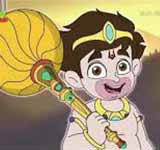 151.
Shaktimaan: The Animated Series

152.
Sheikh Chilli and Friendz

153.
Shiva

154.
Simple Samosa

155.
Sontu O Kakababu

156.
Super Bheem

157.
Suraj: The Rising Star

158.
The Adventures of Chhota Birbal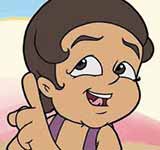 159.
The Adventures of King Vikram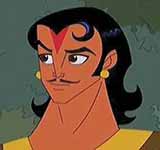 160.
The Adventures of Tenali Raman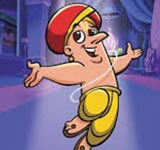 161.
The New Adventures of Hanuman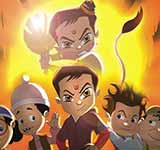 162.
Tik Tak Tail

163.
V 4 Viraat

164.
Vartmaan

165.
ViR: The Robot Boy

166.
Yom

167.
Akbar and Birbal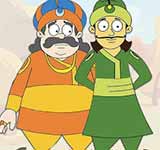 168.
Appu - The Yogic Elephant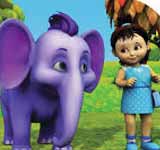 169.
Bandbudh Aur Budbak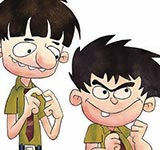 170.
Bunty Aur Billy (Cat & Keet)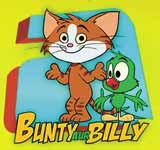 171.
Chorr Police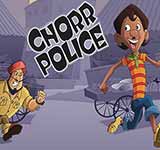 172.
Eena Meena Deeka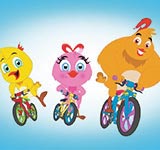 173.
Fairy Tail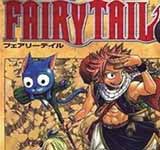 174.
Gattu Battu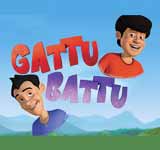 175.
Little Singham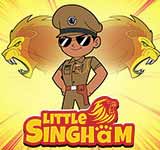 176.
Mighty Raju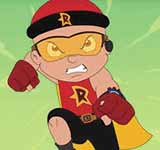 177.
Pakdam Pakdai (Rat-a-Tat)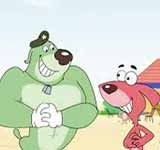 178.
Robin Hood: Mischief in Sherwood

179.
Roll No 21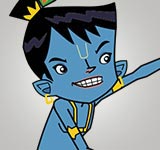 180.
Chhota Bheem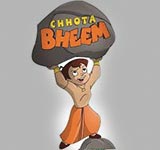 181.
Sab Jholmaal Hai