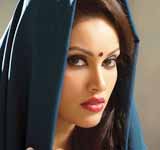 Nikki Das is a beautiful Indian model and heroine. Nikki has been a winner in the Gladrags Beauty Pageant. She won the title "Miss Charming" in Turkey's best model of international competition, in which she represented India. She has also worked in many item songs of Hindi films. After the winning of beauty queen contest, she got many offers from Bollywood. Nikki das looks very attractive, charming and beautiful. Nikki made a photo shoot for the Kingfisher Calendar in 2007, because of his hot photos, she got a lot of headlines.
2.
Katrina Kaif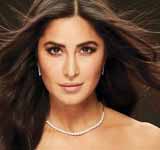 At the age of fourteen, she was detected by a model agent. Her first job was for a jewellery campaign. She continued working as an advertising model in London, for campaigns for houses such as La Senza and Arcadius, and worked at London Fashion Week.
3.
Anjali Lavania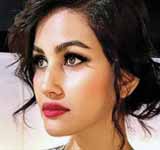 4.
Nathalia Kaur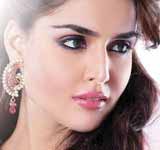 Nathalia Kaur a Brazilian model and actress who originally worked in Indian films. Along with the film, she also worked on television commercials. Kaur had worked as a model in Brazil and other countries until the offer to work in India. There she won the Kingfisher Calendar Model Hunt in 2012, and in the same year, Kingfisher Swimsuit calendar figures.
5.
Aditi Arya

Aditi Arya, is an Indian model, research analyst, and beauty pageant title holder who was crowned Femina Miss World India in 2015. Aditi is associated with several groups such as 'Amitasha' and 'Protsahan'. Aditi participated in Femina Miss India 2015 pageant and she was declared the first runner up. She was crowned as the winner of fbb Miss India World 2015 at a function in Mumbai on 28 March 2015. After winning the Femina Miss India World title, she represented India at Miss World 2015. She was in Top 5 in Multimedia Awards, Top 5 in People's Choice Awards, Top 10 in World Fashion Designer Dress Awards, Top 25 in Beauty with a Purpose Awards, Top 30 in Talent Sub-contest.
6.
Nargis Fakhri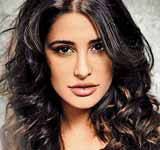 Fakhri began her career as a model in the television series America's Next Top Model. As an actress she made her debut in the Indian film Rockstar, for which she received a Filmfare Award nomination in the best debut category. She received critical acclaim for her performance in the political-themed film Madras Cafe.
7.
Shilpa Reddy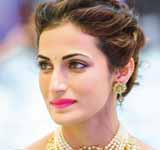 8.
Aisha Sharma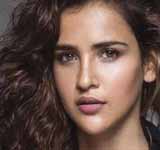 9.
Rohini Tiwari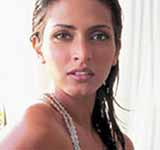 Rohini Tiwari is the Indian Super Model. She has appeared in the advertisement of several products. She got fame when she shot photos for Kingfisher Bikini Calendar. She appeared in the 2004 edition of Kingfisher Calendar. In which she gave a hot bikini photo pose for July and September page.
10.
Sobhita Dhulipala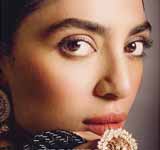 11.
Lisa Haydon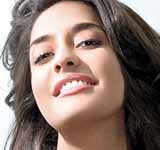 Lisa Hayden, is an Indian model and actress who works in Bollywood films. She has received critical acclaim for her work in the Comedy Drama film "Queen". Haydan has worked in a number of commercially successful films like "Housefull 3" and "Ae Dil Hai Mushkil". She was first seen by Anil Kapoor and his son in a coffee shop, and then she was selected for the movie "Ayesha". In 2014, Haydon was seen in the movie "Queen" with Kangna Ranaut, in which heden's performance was very much appreciated by critics.
12.
Deepika Padukone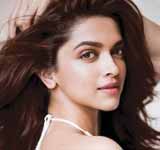 While still in college, Padukone began her career in the modeling business. She was spotted at a competition at the National Law School in Bangalore, and soon made her debut on the catwalk at Lakme Fashion Week in 2005. At the fifth annual awards ceremony, Kingfisher Deepika was awarded the title Model of the Year.
13.
Melissa Mehra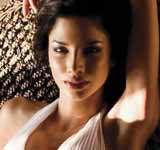 14.
Saiyami Kher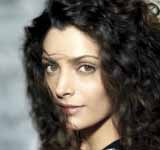 Actress Saiyami Kher made her Bollywood debut with the Bollywood film 'Mrizya'. Not many people will know that Saiyami was a sportsperson before coming into acting. Her first love was badminton. She was also a star cricketer. She was also to be selected in the National Team of Women's Cricket.
15.
Neelam Chauhan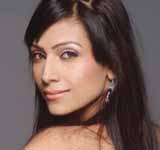 16.
Sonali Raut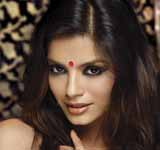 Sonali Raut was born on December 23, 1990. She is better known for her film 'The Xpose'. This film was released on May 16, 2014, in which she had been seen romancing with singer Himesh Reshammiya. The total budget of the film was Rs.15 crore. She had a debut in Bollywood with Himesh Reshammiya in this film. Sonali was as fatty as many Bollywood actresses, but later she fitted herself to make her career in the field of acting. Apart from this, she has also appeared in a reality show whose host is Salman Khan.
17.
Priya Emmanuel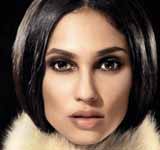 18.
Aishwarya Sushmita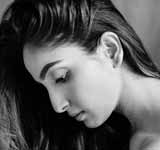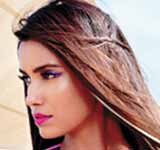 The calendar girl of October 2015, Keisha Lall. Keisha Lal is a Rajasthani girl and she grew up in London. She got coverage in many fashion magazines. In addition to being a model, Keisha holds good educational backgrounds. She has a bachelor's degree from film and media.
20.
Maia Haydon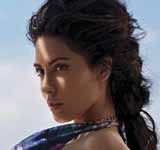 21.
Madusha Mayadunne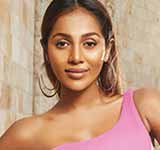 Madusha Mayadunne is a Sri Lankan model, fashion icon and 2012 Miss Sri Lanka International. She also appeared in 2019 as Kingfisher Calendar Girl covered by Atul Kasbekar.
22.
Esha Gupta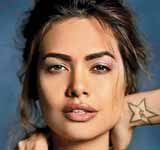 Isha Gupta (born November 4, 1985) is an Indian actress and model who works in Hindi films. She represented the country in the Miss International 2007 competition and won the Miss India International title. In 2012, Mahesh Bhatt made her a part of the special films on the three films' agreement. She appeared on the big screen from Deshmukh's film Jannat 2. She also appeared in Bhatt's film Raaz 3D and Prakash Jha's Chakravyuh.
23.
Maya Hendricks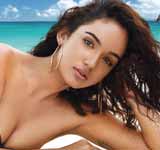 24.
Sahar Biniaz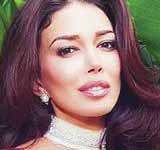 Sahar Biniaz was born in Bangalore in the state of Karnataka, in November 17, 1986. She grew up in Iran and a few years later, her family moved to Canada and became a naturalized Canadian. She graduated with honors school Stella Adler Studio of Acting in Los Angeles. In 2008, she participated in the contest Miss Universe Canada, becoming 1st runner. She will become four years later Miss Universe Canada 2012. But she does not participate in the 2012 Miss Universe contest as her title predicts, she is replaced by Adwoa Yamoah because she broke her foot a few days before the contest.
25.
Gia Johnson-Singh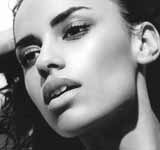 26.
Lisa Golden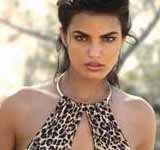 LIza golden's mother is Punjabi, her father is a white. She was born in Texas in the dirt she was eight, then she moved to New Jersey where all the Indians are and then when She turned 18 she started modeling and then she moved to New York. She was in Australia working agency found her and told her to come to India.
27.
Mitali Rannorey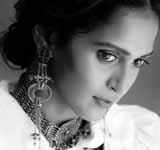 28.
Asha Leo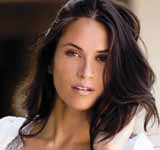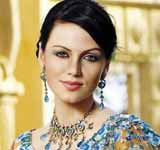 Yana Gupta, birth name Yana Sinkova (Check: Jana Synková), Czech model and actress from Mumbai to work in. Yana is a citizen of the Czech Republic. Prior to the start of her career in India, Yana had succeeded in major fashion centers such as Milan, Hamburg and Japan. After marriage, she changed her surname to Gupta and kept the same name after the divorce.
30.
Elena Fernandes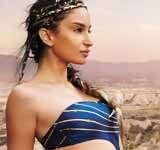 Sushrii Shreya Mishraa is an Indian model and actress. Sushri Shreya Mishra, who lives in Odisha, is not only an actress and model but also an ex-beauty queen, scuba diver and trends Odissi dancer. Shreya has been Kingfisher model in 2016. Shreya also became part of the Kingfisher Calendar in 2019. In the form of Kingfisher Girl, Shreya was in the limelight due to hot and beautiful pictures.
32.
Vidisha Pavate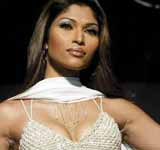 33.
Rikee Chatterjee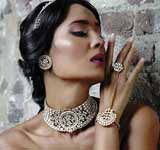 34.
Selma Lasrado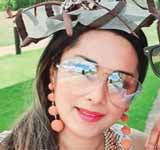 35.
Tamara Moss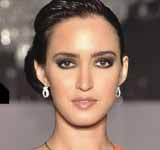 Tamara Moss is a Dutch-Indian model, she left home for looking at her career at the age of 17 and later she joined the modeling. Tamara has done cover shots for L'Officiel, Elle, Femina, she appeared in the Kingfisher Calendar Photo shoot in the year 2008 and 2009. She was the new face for the Provogue Women's Wear Spring Summer '09 collection.
36.
Alliny Helena Gomes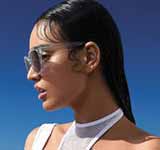 37.
Kanishtha Dhankar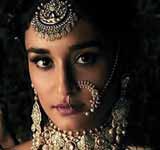 38.
Noyonita Lodh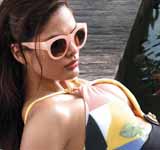 39.
Deepti Gujral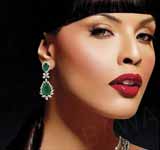 40.
Mia Uyeda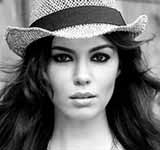 41.
Gehna Singh Mahiarya

Gehna Mahiarya is an model from Udaipur, Rajasthan, who was found by Atul Kasbekar and was given the opportunity to enter into the glamour world through the Kingfisher Calendar. As a model, she has good potential to reach greater heights and achieve various accolades to further flourish within the industry and her career.

Zoya Afroz was born on 10 January 1994 in Lucknow, Uttar Pradesh, India. Zoya Afroz is an Indian actress and model. Zoya, who worked in films like 'Hum Saath-Saath Hain' and 'Kuch Na Kaho', made her acting debut at the age of nine. She has also worked in the TV show 'Son Pari'.
43.
Shubra Aiyappa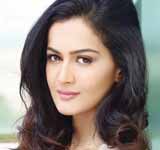 Shubra Aiyappa started her career as a model with an interest in modeling and cinema from an early age. V. S. Ray made her debut in Chaudhary's film. Subsequently, Nara Rohit played the role of a journalist in the protagonist's film, Representative. In 2015, she entered the Tamil cinema with Vijay Kant's son Shanmugapandian starrer Sagaptam. Vajrakaya entered the Kannada cinema industry in 2015 with the Kannada movie. The film was shot in Venice. The Shubra performance of the film has been well received by the audience. Shubra also starred in the film A fantasy of youth.
44.
Sunisa Jongsawat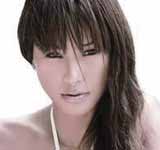 45.
Dayana Erappa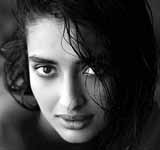 46.
Sarah Jane Dias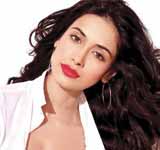 Sarah was discovered by coincidentally in Mumbai. She was immediately selected as a model for a promotional campaign, after that, at the age of twenty one years, she won the talent competition, which allows her to work as a VJ for Channel V. She also appeared in some films.
47.
Tina Desai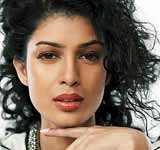 Tina Desai (or Tena Desae) is an Indian actress and model who debuted internationally with the English film The Best Exotic Marigold Hotel in 2012. She started her acting career in the 2011 film Yeh Faasley. She was also part of the cast of Sense8.
48.
Katya Melnikova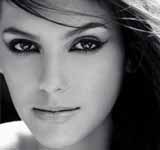 49.
Meenakshi Rathore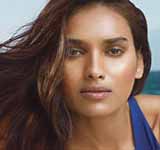 50.
Priyanka Karunakaran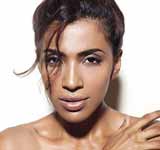 51.
Adline Castelino

Adline Castelino is an Indian model and beauty queen. She gained prominence by participating in various beauty pageants. Adline Castelino's journey in the world of pageantry started in 2018 when she participated in Miss Diva 2018, a national beauty pageant in India. Adline Castelino is known for her striking looks, confident demeanor, and advocacy for various social causes.
52.
Anukreethy Vas

Anukreethy Vas is an Indian model and beauty pageant titleholder who has been crowned Femina Miss India 2018. She has been selected to represent India at Miss World 2018 to be held in Sanya, China. Her win in the national beauty pageant earned her the right to represent India in the Miss World 2018 pageant.
53.
Krithika Babu

Krithika Babu, a model and actress, is a certified yoga therapist and instructor. Crowned Pantaloons Femina Miss Perfect 10, Femina Miss Catwalk. Her craziest experience in life so far is sat on a crocodile once. Miss India crown mean for her is a sense of achievement, responsibility with opportunity to achieve greater heights.
54.
Pooja Chopra

Pooja Chopra is an Indian model, crowned Femina Miss India World 2009 on April 5, 2009. Previously the model had won some local titles like Miss Perfect 10, Miss Catwalk and Nakshatra Miss Sparkling Beauty and had already done some shows for Gitanjali, D'Damas, Manish Malhotra, Vikram Phadnis, Wendell Rodricks, Mihika Mirpuri and Roberto Cavalli. She later represented India at Miss World 2009 on December 12 of the same year, placing among the top sixteen finalists and winning the title of Beauty With A Purpose, despite having sprained her ankle just the night before the event.
55.
Sumita Bhandari

Sumita Bhandari is a FBB Campus Princess 2018 Finalist, FBB Colors Femina Miss India Uttrakhand 2018. Fun loving, lively and fearless is few words that describe the Sumita Bhandari. She also worked as an image consultant with Raymonds. She worked with so many big designers from the industry as a model and she also walked for Lakme as well. She is helping with Tip to Toe Transformation of our candidates, giving sessions on how to boost self confidence.
56.
Angela Jonsson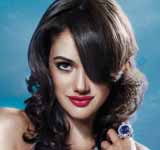 Angela Johnson started her career with modeling. She got fame in the modeling world through Kingfisher Calendar. Angela also won the title of Kingfisher Calendar Model Hunt 2011. After that, she was seen in 2012 as judge of the Kingfisher Calendar. She has also learned Hindi to make her career in Hindi cinema. She has also been in the 2011 list of "Top 50 Most Desirable Women" in the Times of India survey.
57.
Ashika Pratt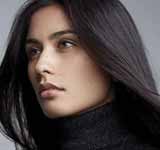 Ashika Pratt is a New Zealand super model. She is best known for her appearance in the 2010 Kingfisher calendar and in the same year Vogue India magazine cover. At age 15, she was discovered by an agent and participated in the contests of Miss and Mr Howick being second. After competing in the contest she decided it was not her thing and signed with Nova Models. Her first job was for a Glassons television commercial, a New Zealand clothing line. That same year Pratt made her debut on the catwalk. With Nova Models, she made covers for yourself and Her Magazine. She also announced for the Mitsubishi brand.
58.
Bruna Abdullah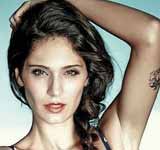 Abdullah (24 October of 1986) is a Brazilian model rooted in India. She is known for her role as Giselle in movie I Hate Luv Story, opposite Imran Khan and Sonam Kapoor. However, she was first reported on the Channel V show, India's Hottest.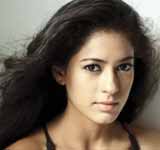 Diva received a degree in City fashion Merchandising from the Fashion Institute of Technology, New York. She always used to be fascinated by fashion but never thought of making a career in modeling. But when she was 14, she participated in a charity event for the first time in New York by 'Children Hope'. After that, Diva thought of making a career in modeling.
60.
Preeti Desai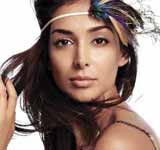 61.
Shivani Kapur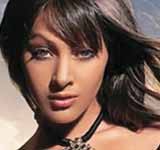 62.
Himarsha Venkatsamy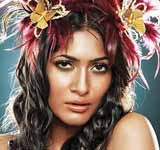 63.
Mashoom Singha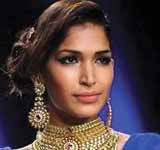 64.
Shruti Agrawal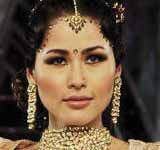 Shruti Agarwal (born September 26) is an Indian model and actress. She is known for her films Shadow (2009), directed by Rohit Nahar and Tere Bin Zia Nahi Zaye (2010) directed by Satish Kaushik. In 2006, she earned fame for being a model in the 2006 Kingfisher Swimwear calendar model.
65.
Nifa Hindes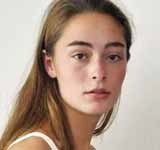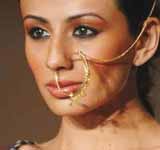 Pia is a model and VJ. Pia had stepped into the world of modeling at the age of 15. Apart from this, Pia has worked in the film 'Hum Tum Shabana' with actor Tusshar Kapoor. Piya Trivedi has been seen in the TV reality show 'Fear Factor: Khatron Ke Khiladi'. She has also appeared in Kingfisher Calendar of 2004 and 2005 edition. Pia Trivedi has acted in many Hindi films too, and is active in Hindi cinema. The main films of Pia is "Mission Istanbul" and "Hum Tum Shabana". In the modeling world, Famous Piya Trivedi continues to be in the headlines about her hot photos. Her bold and sexy photographs are viral on social media.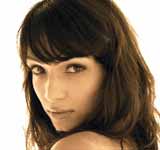 The beauty that participated in the Miss Earth contest from India, the first woman named is Shamita Sinha. Mumbai-born Shamita is currently a fashion model as well as VJ. Shamita is counted in India's supermodels and she can often be seen catwalking for fashionable fashion designers. As well as modeling, she has also shown her presence in the advertising world. Shamita worked with Abhishek Bachchan in Motorola's mobile phone advertisement. This face of fashion and modeling came to everyone's attention since 2001. In 2001, she won Femina Miss India title. Not only this, Shamita has also been Femina Miss India Earth.
68.
Priyanka Moodley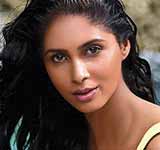 Priyanka Moodly, a model who has stepped into the fashion world at a young age, has taken the attention of the people in a very short time. Priyanka is a model and actress. She has also acted in some Hindi films, which are mainly in Dear Zindagi and Ki & Ka. Both films came in 2016. Her work was highly appreciated in this.
69.
Nicole Faria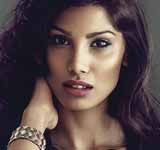 Nicole Faria is a model from Bangalore who was crowned Miss Earth 2010 on December 4, 2010. She is also the first woman in India to win Miss Earth. Nicole Faria has been in the fashion world since 2005. She has posed for fashion magazines such as Elle, Cosmopolitan and Vogue among others. She has also performed at Lakme Fashion Week, at the Wills Lifestyle India Fashion Week, and at the Colombo Fashion Week.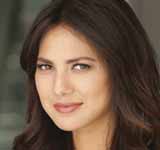 Rochelle Rao is an Indian actress, model and TV anchor. Rochelle also won the Femina Miss India International crown in 2012. She has worked in several TV shows and has also been seen shooting photos in the Kingfisher Calendar. She participated in Colors TV's reality show Bigg Boss Season 9 as a competitor. Apart from this, she has also starred in the role of Lotri in the Kapil Sharma show. Rochelle has been the first runner-up of Pantaloon Femina Miss India South in 2012.
71.
Ketheleno Kenze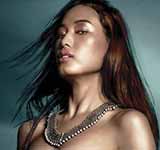 72.
Kyra Dutt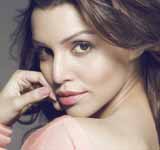 Kayra Dutt is an Indian model and a movie actress. She started her acting career in a Bollywood movie called 'Rocket Singh: Salesman of the Year' in 2009. She has done her primary education from Kolkata. She had made her career in modeling since the age of 15. She has been cover for the famous calendar Kingfisher of India. As a popular model, Kyra has worked with brands such as Kingfisher and Mercedes. Now she's turned her career from modeling to acting. After Kingfisher Calendar 2013, Kaira Dutt returned to Bollywood. Her first film as a lead actress is Calendar Girls.
73.
Monikangana Dutta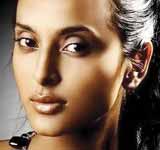 Monikangana Dutta is an Indian model and actress based in Mumbai. Assam's dancer Monikangana Dutta, the audience first saw her in Sanjay Leela Bhansali's film Guzarish (2010) in the role of Estella Francis with Hrithik Roshan and Aishwarya Rai Bachchan. In 2001, Moni won the Metropolitan Top Model contest in France.
74.
Nora Fatehi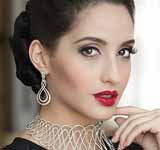 Nora Fatehi was born in Canada. She is also active in Telugu and Tamil films besides Hindi films. Nora Fatehi started her career with the Hindi film Roar: Tigers of the Sunderbans. After that she appeared in the Telugu film Temper. After this she has also appeared in the Telugu film Kick 2 and Bahubali.
75.
Sheetal Menon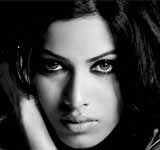 Sheetal Menon is an Indian model and actress who is mainly active in the film world. Sheetal has acted in many films so far. She has played a major role in the movies like My Name Is Khan, The Desire, Shaitan, Julai, David, Saagasam etc. She has also been a lead model in the 2005 and 2008 Kingfisher Calendar Photoshoots.
76.
Charlotte Lohmann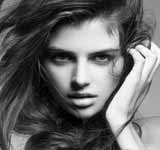 Charlotte Lohmann is the Australian model. Charlotte stepped into the modeling world at the age of 18. Her appearance is attractive. There are some unique features in Lohmann, stems from a mix of German and Fijian-Indian backgrounds. Charlotte's beautiful stature separates her from the crowd.
77.
Fiona Thomas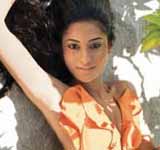 78.
Ishika Sharma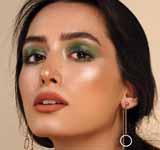 79.
Karishma Kotak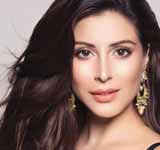 Karisma Kotak is a British-Indian model, actress and TV host. Karishma was born on 26 May 1982 in the north-west London, England. She used to stage his graduation in science and marketing strategies. She wanted to become a teacher in the initial times. Karisma hosted a show called Extra Inning T20.
80.
Aastha Pokharel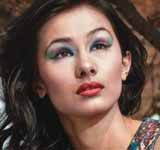 Aastha Pokharel is a Nepali model. She appears in the exact magazine. Her performance was outstanding at the supermodel international competition in 2013. She participated in Asia's Next Top Model. She has also been a model of Kingfisher Calendar, and won the Kingfisher Calendar Model Hunt in 2015.
81.
Cindy Burbridge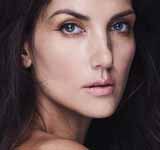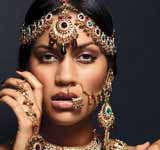 Mimi Blix is a young Norwegian-Ugandan fashion model and recording artist. She has already made her mark in the fashion industry by working for leading magazines like Vogue, Elle, Marie Claire, Cosmpolitan, GQ, Femina and Style to her credit. Being a former guitarist and drummer for a band, Mimi, one of the few curvaceous fashion models, is all set to excite the world with her music. Mimi is a regular at recording studios and balance her time equally between fashion and music.
83.
Vartika Singh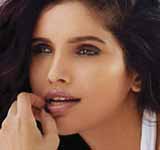 84.
Ujjwala Raut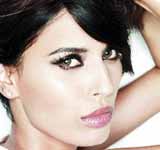 She began her career at the age of seventeen, after winning the Femina Look of the Year, and Miss India competition and finishing the next Elite Model Look of the Year in the top fifteen. She has modeled for numerous designers, including Ungaro, Yves Saint-Laurent, Roberto Cavalli, Hugo Boss, Cynthia Rowley, Diane von Fürstenberg, Dolce & Gabbana, Betsey Johnson, Gucci, Valentino, Oscar de la Renta, Emilio Pucci and Victoria's Secret. She then appeared in various advertisements, including those for the aforementioned Roberto Cavalli, Dolce & Gabbana, Victoria's Secret, Yves Saint-Laurent, but also for Revlon and H&M.
85.
Nevena Pejatovic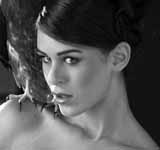 Nevena Pejatovic is Siberia's supermodel. She always wanted to be a model. Pejatovic from Serbia is the winner of the Kingfisher Calendar Hunt in 2013. After winning the calendar hunt she said that being a calendar girl is a great learning experience. The next step is Tinsel Town.