DuckTales is an American animated television series made by Walt Disney Television Animation. DuckTales is based on Carl Bark's comic book series Uncle Scrooge. In this show, the adventures of Scrooge McDuck and his enthusiastic nephews have been shown.
Ed, Edd n Eddy is an American - Canadian animated cartoon series, created by Antonucci, aired between January 4, 1999 and the November 8, 2009 on the Cartoon Network television channel in the United States. The series done in a style similar to cartoons from the 1940s to the 1970s, focuses on a group of three teenagers, Ed, Edd and Eddy. In order to collect money, they constantly scam, so that they can buy their favorite sweets. However, due to this they have many problems. All series of Ed, Edd n Eddy received positive feedback by all critics and editors. Also, it was rewarded with the best hit series of Cartoon Network. It is awarded with a Reuben Award, two Leo Awards, a SOCAN Award, four Leo Awards, Annie Award and two Kids' Choice Awards.
Dexter's Laboratory is a science fiction and comedy animated cartoon series created by Genndy Tartakovsky for Cartoon Network. The series revolves around a red-haired brilliant child Dexter who has a secret laboratory in which he collects his inventions. Dexter always struggles with his sister Dee Dee. He always tries to keep his sister out of his laboratory, but despite this, his sister keeps coming in his lab and destroying his inventions. Dexter's Laboratory gained high levels of viewers, and became one of the most successful and popular series of cartoon networks. During its broadcast, the series was nominated for 4 Primetime Emmy Awards, 4 Golden Reel Awards and 9 Any Awards, and won 3 awards. Many cartoonists of the series, such as Craig McCracken, Seth MacFarlane, Butch Hartman, and Rob Renzetti helped to boost their the career.
Johnny Bravo is a cartoon series produced by Cartoon Network and created by Van Partible. Johnny Bravo received generally positive reviews and is considered a Cartoon Network series icon. During its tour, the series was nominated for 4 Annie Awards, 1 YoungStar Award and 2 Golden Reel Awards. The series focuses on the main character of Johnny Bravo, a blond and muscular man who persecutes all women who pass by his side, but none heed. Constantly looking for a woman who is willing to stay with him, but even when he seems to find one, things go wrong and women end up hitting him. Johnny Bravo has great similarities to Elvis, a famous rock singer and actor James Dean. Live in a fictional city called Aron City. The series has references to pop culture and jokes aimed at astute adults who would understand much of the humor of the series.
The story of The Powerpuff Girls - Professor Utonium hopes to create the perfect little girl using a mixture of sugar, spices, and everything else that is good for making Townsville, a city plagued by criminals, a better place. Things take a disastrous turn when the laboratory of his assistant the chimp named Jojo breaks down, Sorong Professor, causing him to accidentally break the Chemical X container, a mysterious substance that spills into the dough, which explodes on Jojo's face. The professor found that the experiment was a success, after producing three little girls whom he named Blossom (one who was smart and mature one), Bubbles (who was funny and bubbly one), and Buttercup (tough and fighting one).
Aaahh!!! Real Monster is a 1994 cartoon series about a teenage monster training academy created by Klasky Csupo for Nickelodeon. The series is mainly about the three monsters Ickis, Oblina and Krumm, who are learning to scare people in an academy under the municipal garbage dump. In most episodes, the three young monsters go to the surface with the task of spreading particularly spectacular horrors, which they then demonstrate to their schoolmates using a thought projector. Their adversary is often the choleric rector and main teacher Gromble.
7.
Animaniacs (1993 - 1998)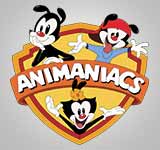 8.
Arthur (Since 1996)

9.
Blue's Clues (1996 - 2006)

10.
Chip 'n Dale: Rescue Rangers (1989 - 1990)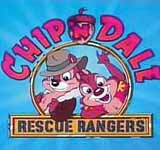 11.
Darkwing Duck (1991 - 1992)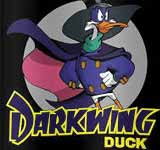 12.
Doug (1991 - 1999)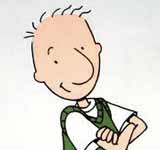 13.
Gargoyles (1994 - 1997)

14.
Goof Troop (1992)

15.
Rugrats (1991 - 2004)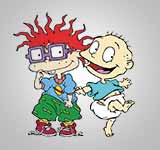 16.
SpongeBob SquarePants (Since 1999)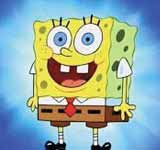 17.
The Magic School Bus (1994 - 1997)

TaleSpin is a cartoon series of the Walt Disney Company with anthropomorphic animals as characters. Some characters are based on from the Disney movie The Jungle Book. Between Baloo and Rebecca is a love-hate relationship.
19.
2 Stupid Dogs (1993 - 1995)

20.
Adventures of Sonic the Hedgehog (1993)

21.
Aladdin (1994 - 1995)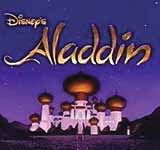 22.
Batman Beyond (1999 - 2001)

"Batman: The Animated Series" is an American animated television series, winner of Emmy, featuring one of the most popular superheroes of DC Comics - Batman. It is distinguished by its thematic complexity, darkness and visual quality and is regarded by critics and fans as one of the most faithful adaptations of the character. As in the comics, Bruce Wayne has conspired against the crime after the tragic murder of his parents, whom he had to watch as a young child, and is fighting as a dark knight against the underworld of Gotham City. He is assisted by Robin, whose parents also died, and Batgirl the daughter of Police Commissioner James Gordon, his only ally within Gotham City police.
24.
Beavis and Butt-Head (1993 - 2011)

25.
Bobby's World (1990 - 1998)

26.
Captain Planet and the Planeteers (1990 - 1996)

27.
CatDog (1998 - 2005)

Courage the Cowardly Dog is an American animated series created by John R. Dilworth and broadcast on the Cartoon Network television channel, initially between November 12, 1999 to November 22, 2002 in the USA. Courage the Cowardly Dog is a pink color dog that is afraid of many things. Every beginning of the program raises documents about Courage's past: "Abandoned as a pup, he was found by Muriel, who lives in the middle of Nowhere (Kansas) with her husband Eustace Bagge. But the terrible thing always happens in Nowhere, it's the job of Courage to save his new home". Usually the house is often attacked by monsters, aliens, curses, natural disasters, and other terrible things that must be faced by him. In each episode, when Courage wants to save his family, he sometimes fights criminals like Katz and Doctor Le Quack.
29.
Cow and Chicken (1997 - 1999)

30.
Daria (1997 - 2002)

31.
Dial M for Monkey (1996 - 2003)

32.
Family Guy (Since 1999)

33.
Freakazoid! (1995 - 1997)

34.
Futurama (1999 - 2013)

35.
Garfield and Friends (1988 - 1994)

36.
Hercules (1998 - 1999)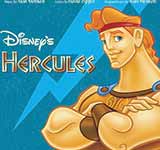 37.
Hey Arnold! (1996 - 2004)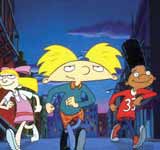 38.
I Am Weasel (1997 - 2000)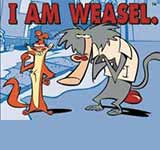 39.
Justice Friends (1996 - 2003)

40.
King of the Hill (1997 - 2010)

41.
Men in Black: The Series (1997 - 2001)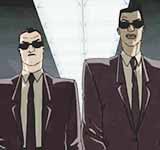 42.
Pinky and the Brain (1995 - 1998)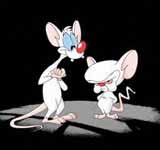 43.
Recess (1997 - 2001)

44.
Rocket Power (1999 - 2004)

45.
Rocko's Modern Life (1993 - 1996)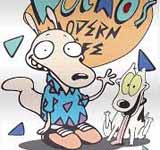 46.
SWAT Kats: The Radical Squadron (1993 - 1994)

47.
South Park (Since 1997)

48.
Space Ghost Coast to Coast (1994 - 2008)

49.
Spider-Man (1994 - 1998)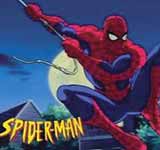 50.
Superman: The Animated Series (1996 - 2000)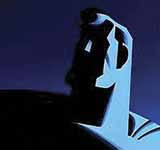 Superman: The Animated Series is an American animation series about the DC Comics character Superman. The series ran from 1996 to 2000 with a total of 54 episodes. The series is also known as just Superman. In May 2006, the first 18 episodes were released on DVD with Dutch dubbing by Oscar Siegelaar, Hans Hoekman, Rolf Koster, Victor van Swaay, Hetty Heyting and Fred Butter, among others. This version was never broadcast on television. The series follows Superman in his first years as superhero and protector of the city of Metropolis. In the first episode you can see how Clark Kent decides to become a Superman. He gets it on the stick with the corrupt billionaire Lex Luthor, among others.
51.
Taz-Mania (1991 - 1995)

52.
The Angry Beavers (1997 - 2001)

53.
The Ren & Stimpy Show (1991 - 1995)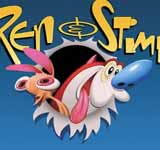 54.
The Simpsons (Since 1989)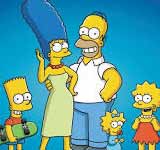 55.
The Wild Thornberrys (1998 - 2004)

56.
Timon & Pumbaa (1995 - 1999)

Tiny Toon Adventures is a cartoon animated series produced by Warner Bros. Animation and Amblin Entertainment created by Tom Ruegger. This program was aired on ABC and Kids' WB. Is one of the events related to Looney Tunes. This event is set up in the city of Acme Acres, which is a suitable place for the characters of the Tiny Toons and Looney Tunes. In this place there is also a university called Acme Looniversity. This comedy film involves dozens of characters.
58.
X-Men (1992 - 1997)