1.
Jeremy Brett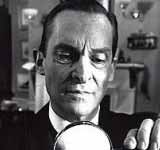 Jeremy Brett was a British classical stage actor, internationally known for his television performance of Sherlock Holmes, the detective created by Arthur Conan Doyle. Directly from this show Brett jumped into the filming of The Good Soldier series (according to Ford Madox Ford's novel) for English television, broadcast in 1981. The review was excellent. Frank Kermode, in the London Review of Bookson 21 May 1981, defined Brett's work as a fine performance. At this time the actor was offered the project of a television series of all the adventures of Sherlock Holmes, the famous detective of Arthur Conan Doyle. It was a large company that demanded a full and long-term commitment from the actor, and which was not without risks, as a character of the caliber of Sherlock Holmes could definitely mark his performer and make his later work impossible. Despite these doubts Brett, who had just turned 49, embarked fully on the project directed by producer Michael Cox and veteran filmmaker and screenwriter John Hawkesworth. Filming for the series entitled The Adventures of Sherlock Holmesbegan in 1983, at Manchester television studios, and the first episodes began airing in 1984 with great success.
Basil Rathbone is especially widely remembered for his starring role as Sherlock Holmes in fourteen films series shot between 1939 and 1946, all alongside Nigel Bruce as Doctor Watson. The first two titles, *[i]*The Hound of the Baskervilles*[*i]* and *[i]*The Adventures of Sherlock Holmes*[*i]* (both from 1939) were set at the same time as the original stories. Both films were made by 20th Century Fox. Subsequent episodes, made at Universal Studios, starting with Sherlock Holmes and the Voice of Terror (1942), were already located in contemporary times, and some of them had intrigues related to the Second World War.
3.
Benedict Cumberbatch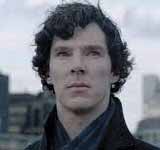 A graduate in drama at the London Academy of Dramatic Art and Music, he began his career with theater in various plays and was quickly noticed, notably in 2005 in a staging by Hedda Gabler. But it was in 2011 that he won an Olivier Award for his dual role in Frankenstein, before assuming the title role of Hamlet in 2015. In July 2010, Benedict Cumberbatch appeared on television in the role of Sherlock Holmes of the new Sherlock mini-series, a contemporary adaptation of Steven Moffat and Mark Gatiss for the BBC, adventures of the famous detective.
4.
Peter Cushing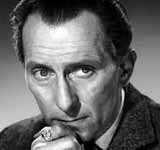 5.
Vasily Livanov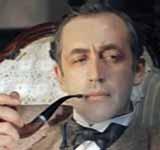 Vasili Borisovich Livanov is a Soviet and Russian film actor, film and animation director, screenwriter and writer. He is best known as the creator of the screen image of Sherlock Holmes in the TV series The Adventures of Sherlock Holmes and Dr. Watson, directed by Igor Maslennikov based on the works of Arthur Conan Doyle, for which in 2006 he was awarded an honorary membership of the Order of the British Empire. When Igor Maslennikov was going to shoot a film about Sherlock Holmes and Dr. Watson, he immediately considered Livanov as the main candidate for the role of Holmes. Maslennikov previously worked with Livanov in the film Yaroslavna, the queen of France. For eight years (1979-1986) four two-episode and one three-episode TV movie were filmed, immediately gaining great popularity in the USSR. During the filming of Livanov befriended the performer of the role of Watson Vitaly Solomin, but with Maslennikov by the mid-1980s, the relationship between Livanov and the middle of the 1980s broke down.
6.
Douglas Wilmer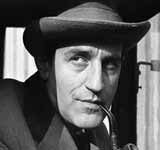 7.
Jonny Lee Miller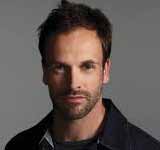 8.
Robert Downey Jr.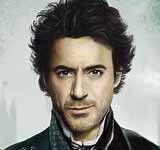 9.
Ian McKellen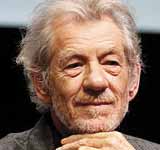 10.
Nicholas Rowe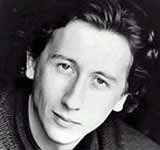 11.
Ronald Howard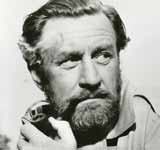 12.
Geoffrey Whitehead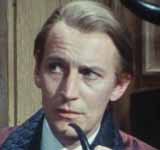 13.
Arthur Wontner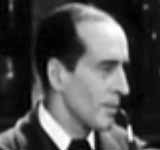 Arthur Wontner was a British film actor, known for playing Sherlock Holmes in five films about the detective shot between 1931 and 1937. Born in London, England, Wontner have gotten the role of Sherlock Holmes with his portrayal of detective Sexton Blake in a theatrical production of 1930. Of all Wontner's films about Sherlock Holmes, The Missing Rembrandt is now officially considered a lost film. Wontner's son was the well-known hotelier and Lord Mayor (Mayor) of London Sir Hugh Wontner. Arthur Wontner passed away in London in 1960.
14.
Christopher Lee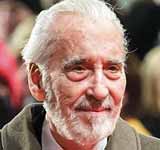 15.
Ferdinand Bonn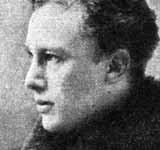 16.
Gary Piquer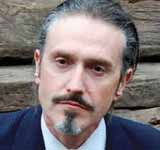 17.
Ian Richardson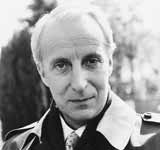 18.
Joaquim de Almeida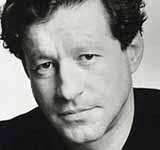 19.
Richard Roxburgh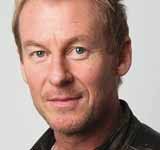 20.
Robert Stephens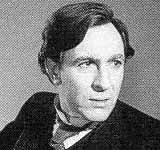 21.
Stewart Granger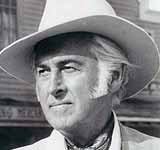 22.
Alan Napier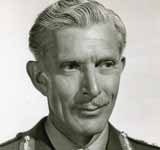 23.
Alan Wheatley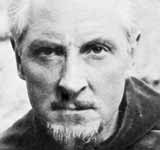 24.
Alexander Armstrong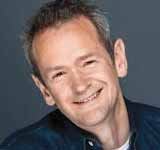 25.
Algimantas Masiulis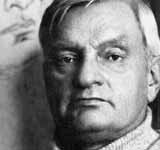 26.
Anthony Higgins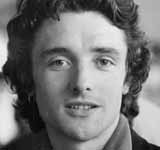 27.
Ben Syder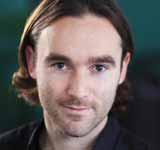 28.
Benjamin Lawlor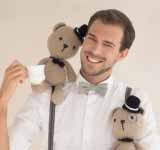 29.
Boris Karloff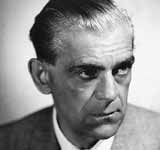 30.
Brian Bedford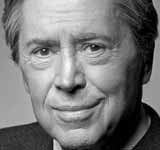 31.
David Mitchell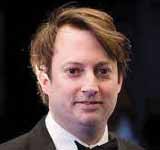 32.
Edward Woodward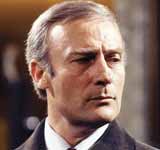 33.
Elio Pandolfi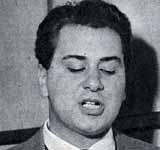 34.
Erich Schellow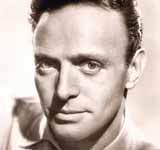 35.
Euan Morton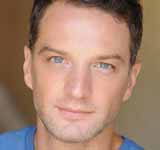 36.
Ewan Bremner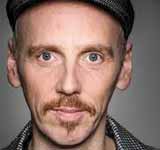 37.
Gregory Wooddell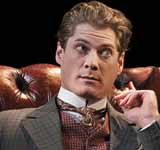 38.
Guy Henry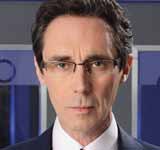 39.
Harry Arthur Saintsbury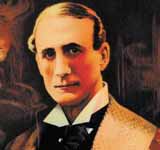 Harry Arthur Saintsbury, often abbreviated HA Saintsbury was a playwright and actor of English theater. He is best known for performing Sherlock Holmes on stage from 1903 during performances of the eponymous play with young Charlie Chaplin (then 13) as Sherlock Holmes' bellboy. Saintsbury also played the detective at the movies in 1916 in the film The Valley of Fear. This is his only role at the cinema.
40.
Ian Buchanan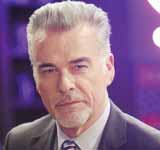 41.
Igor Petrenko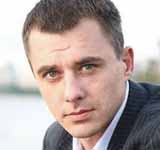 42.
Jason Gray-Stanford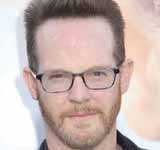 43.
Javier Marzan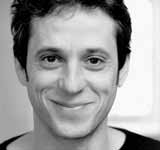 44.
John Longden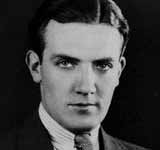 45.
Jonathan Pryce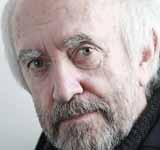 46.
Julien Masdoua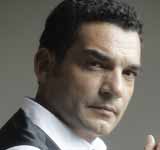 47.
Keith Baxter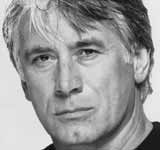 48.
Keith Michell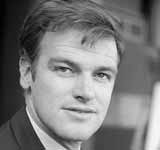 49.
Kōichi Yamadera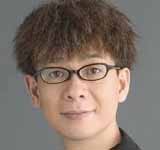 50.
Larry Moss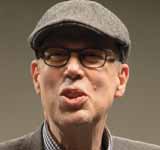 51.
Louis Hector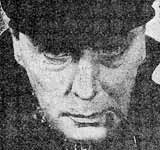 52.
Mark Caven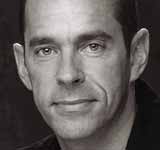 53.
Matt Frewer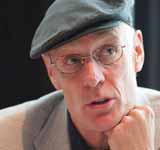 54.
Michael Pennington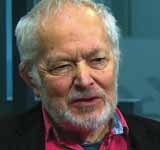 55.
Michael York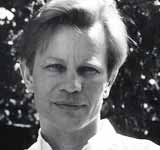 56.
Nando Gazzolo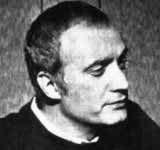 57.
Patrick Macnee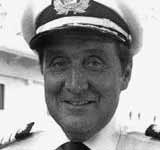 58.
Paul Andrew Goldsmith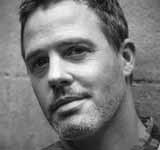 59.
Paul Singleton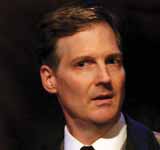 60.
Paxton Whitehead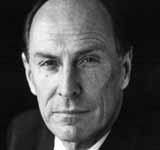 61.
Peter Capaldi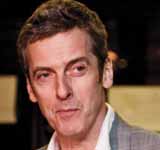 62.
Peter Lawford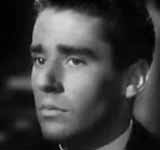 63.
Peter O'Toole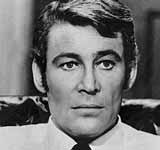 64.
Robert Webb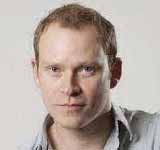 65.
Ron Moody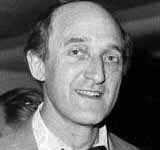 66.
Ross Bagdasarian, Jr.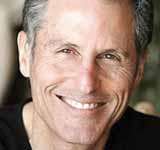 67.
Rupert Everett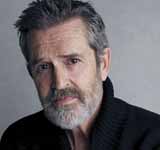 68.
Simon Michael Morgan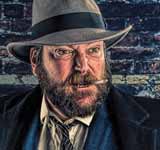 69.
Taichirō Hirokawa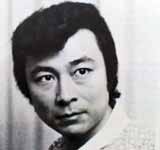 70.
Time Winters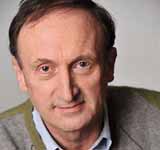 71.
Tom Baker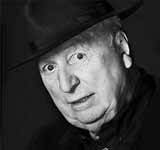 72.
William Gillette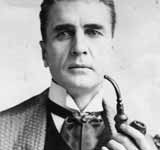 William Hooker Gillette was an actor, dramatist in the late 19th century and early 20th century. He was the son of politician Francis Gillette. He is best known for the role of Sherlock Holmes in theatrical adaptation of Arthur Conan Doyle's work, whose influence and subsequent incarnations are sometimes called a kind of co-author of popular character.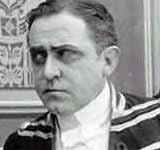 Otto Lagoni was a diligent film actor and starred in about 80 silent films between 1909 and 1913. His most prominent role was as Sherlock Holmes in three films from 1911.
74.
Alwin Neuß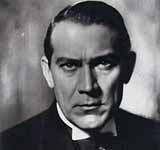 The son of a civil servant made his stage debut in 1895 in Cologne at the summer stage Flora, followed by engagements in Bremen, Magdeburg, Innsbruck, Wroclaw and Dresden followed. From 1903 he was part of the ensemble of the German Theater in Berlin, with whom he undertook guest performances in several European countries. In a film about Sherlock Holmes he received his first film role in 1908 at the Danish production company Nordisk.
75.
Bruno Güttner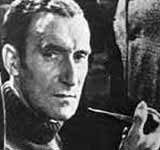 76.
C.H.E. Brookfield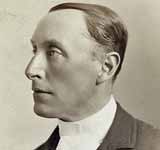 77.
Carlyle Blackwell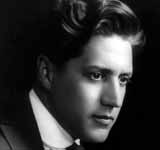 Carlyle Blackwell was an actor and to a lesser extent, director and film producer of American nationality. Born in Troy (Pennsylvania), he made his film debut in 1910 with the production of Vitagraph Studios Uncle Tom's Cabin, directed by James Stuart Blackton. From then until 1930, when he finished his career on the big screen with the arrival of sound films, he performed in a total of more than 180 films. In 1921 he went to England, where he played Bulldog Drummond in a film of the same name shot in 1922. He remained in the United Kingdom until 1931, working both in film and theater, and filming there his only soundtrack, 'Bedrock' (1930).
78.
Charlton Heston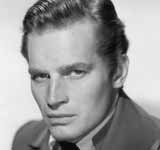 79.
Christopher Plummer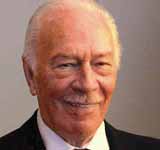 80.
Clive Brook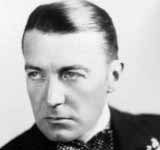 Clive Hardman Brook was a British actor. Clive Brook was the son of a mine owner and an opera singer. He initially worked in the insurance industry and as a newspaper reporter. After his military service in the First World War, he began an acting career on stages in London. From 1920 he also worked for the British film and in 1924 he came to his first roles in Hollywood. Brook played among others in Josef von Sternberg's underworld and appeared in 1929 as Sherlock Holmes in Basil Dean's The Return of Sherlock Holmes before the camera.
81.
Dennis Neilson-Terry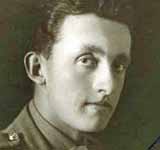 82.
Eille Norwood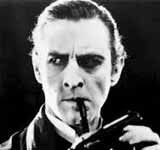 Eille Norwood was born Anthony Edward Brett in York, England, on October 11, 1861. His stage name probably comes from the name of her friend Eileen, and the city of Norwood. From 1920 to 1923, he played Sherlock Holmes in 47 silent films (45 short films, 2 feature films) directed by Maurice Elvey and George Ridgwell. Hubert Willis plays the role of Dr. Watson in all of these films, with the exception of the last one where Arthur Cullin replaces him. He died in London on December 24, 1948.
83.
Einar Zangenberg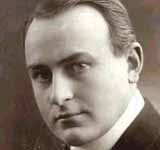 Einar Christian Constantin Zangenberg was a Danish actor, screenwriter and film director. He made a film debut at Nordisk Film in 1908, but first started really in 1910, after which he quickly became one of the most used and distinctive movie stars. He was the first Danish film actor who could also fly an airplane.
84.
Felix Aylmer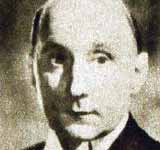 85.
Francis Ford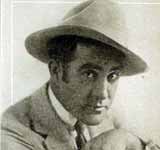 Francis Ford acted in over 400 films, mainly in the Western genre. In the early silent film era, he was one of the most renowned Western actors. So he played in 1912 in the movie Custer's Last Fight by director Thomas Harper Ince the main character of General Custer (he also had a small role in 1941 in the Custer saga His last command of Raoul Walsh). After director Ince had been mainly active as a producer, Francis Ford took over in the 1910s, also directing duties for the published by Ince Western movies.
86.
Frank Langella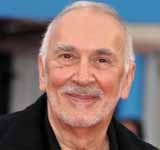 87.
Fritz Weaver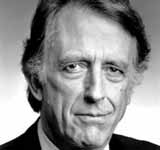 88.
Georges Tréville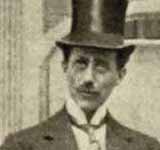 His real name was Georges Troly, and he was born in Paris, France. Georges Tréville was essentially an actor, theater director and silent filmmaker, starting his career in Bordeaux. Perfect bilingual, he spent part of his career in the United Kingdom.
89.
H. Hamilton Stewart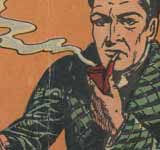 90.
Hamilton Deane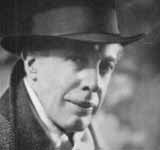 91.
Harry Benham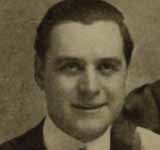 Harry Benham (Valparaiso, 26 February 1884 - Sarasota, 17 July 1969) was an American theater and film actor. In his career as a film actor, which took place during the silent period, Benham shot about 180 films, from his debut in 1911 to 1922.
92.
Henry Cavill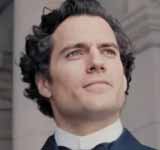 93.
Hugo Flink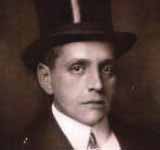 Hugo Flink was an Austrian actor. Flink had joined the acting stage since the age of six. He completed his military service in the Kuk Infantry Regiment Hoch-und Deutschmeister Nr. 4. From 1897 to 1899 he attended the theater school Arnau of the Vienna Burgtheater. In 1899 he came to Berlin and received a commitment at the New Theater. From 1900 to 1911 he belonged to the ensemble of the Residenz theater, from 1904/05 he worked at the Lustspielhaus. He embodied gentlemen and bonvivants.
94.
James Bragington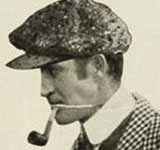 James Bragington is an actor, known for A Study in Scarlet, a 1914 British silent drama film directed by George Pearson, making him the first English actor to portray Holmes on film. Bragington was not an actor, but an accountant. He got the role of Holmes, because he looked similar to the drawings of Alfred Gilbert from the Strand Magazine. It was his only appearance in front of a film camera.
95.
James D'Arcy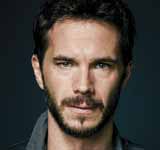 96.
John Barrymore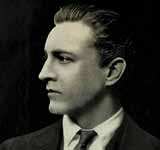 John Barrymore, born John Sidney Blythe, was an American actor. John came from a large famous family. His father was a famous theater actor, Maurice Blythe, his mother was Georgie Drew, the daughter of a famous theater actor. He is the younger brother of Lionel Barrymore and Ethel Barrymore and has two children who also had the same career as himself. John was also the grandfather of Drew Barrymore.
97.
John Cleese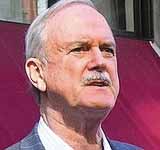 98.
John F. Preston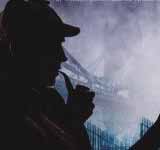 99.
John Neville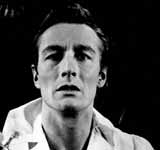 100.
John Webb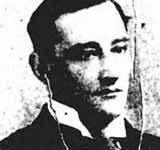 101.
John Wood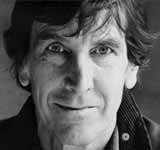 102.
Lauritz Olsen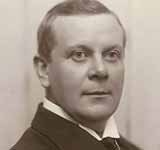 Lauritz Olsen (born 10 August 1872 in Copenhagen, Denmark, died May 9, 1955 in Copenhagen), was an actor. Lauritz Olsen was like a small child actor at the Pantomime Theater at Tivoli. As an adult, he made his debut in 1890 in a traveling theater company, and became an appreciated variety actor. He was then engaged at Odense Theater. During the 1930s he participated in a number of folklore games at Casino Theater. He made a film debut in 1907 and became one of Lau Lauritzen's favorite actors. He came to participate in about 200 silent films 1907–1928.
103.
Leonard Nimoy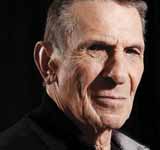 104.
Mack Sennett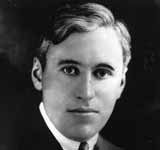 He was one of the most important directors of American silent cinema. During his lifetime, he was called The King of Comedy. After a job in a steel plant, a boxing coaching job and as a singer, Michael Sinnott was hired in 1908 by the American Mutoscope and Biograph Company, where he began his career as an actor. Interested in directing, David Wark Griffith quickly entrusted him with comedies in the company.
105.
Milton Berle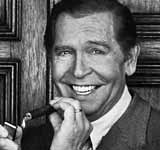 106.
Peter Cook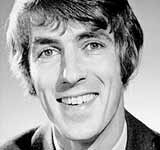 107.
Peter Jeffrey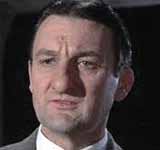 108.
Raymond Massey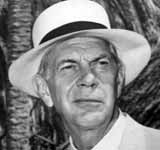 109.
Reginald Owen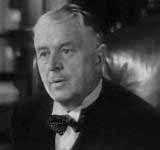 110.
Robert Rendel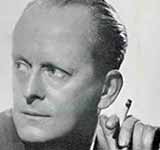 111.
Roger Moore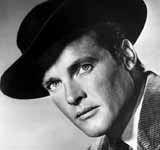 112.
Tod Slaughter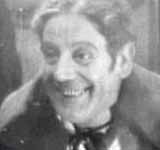 113.
Viggo Larsen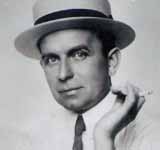 Born in Copenhagen, Denmark, Larsen, who was a non-commissioned army officer, started working at the Biography Theater in Chicago. There he met Ole Olsen, founder of the production company Nordisk Film, in which he started shooting semi-documentary short films from 1906, such as Løvejagten (1907), which obtained some success, and folletines.
114.
Will Ferrell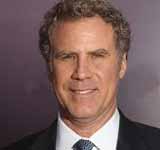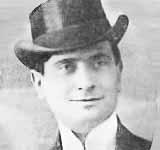 He was a printmaker and was successful with his songs on the artistic stage of the printing association. At the age of 14 he sang in a King Street orphan. Thanks to his talent, vocal and joyful broadcast, he gained fame and became Hungary's leading actor-singer.
116.
Nicol Williamson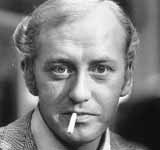 117.
Walter Edwards