1.
Dimash Kudaibergen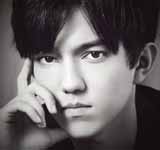 KazakhstanDimash Kudaibergen was born on May 24, 1994 in Aktöbe, western Kazakhstan. His parents Qanat Aytbayev and Svetlana Aytbayeva are both singers by profession. Kudaibergen grew up with his grandparents and also adopted his grandfather's first name as a surname. In his early childhood went to music school where he learned to play the piano and dombra. In his teens he won several singing competitions at home and abroad.
2.
Freddie Mercury

United KingdomFreddie Mercury, born Farrokh Bulsara, was a British rock musician. He became known as the singer and 'front man' of the group Queen and went on to become one of the most popular rock and pop singers of all time. He was known for his extravagant stage persona and his explosive performances. He is also known as the man with one-vocal range of four octaves, which is extraordinary for a male singing voice.
3.
Nusrat Fateh Ali Khan

PakistanNusrat Fateh Ali Khan was a son of Ustad Fateh Ali Khan, who taught him the basics of Qawwali. His first public appearance was at his father's funeral. Nusrat was 16 years old at the time. A year later, he formed the group Nusrat Fateh Ali Khan, Mujahid Mubarak Ali Khan & Party with his uncle, among others. When his uncle died in 1971, Fateh Ali Khan became the sole leader of the family group.
4.
Whitney Houston

United StatesWhitney Houston was a daughter of Cissy Houston (backing singer for Elvis Presley and Aretha Franklin, among others) and John Houston and a niece of the singer Dionne Warwick. Houston came into contact with music at an early age. Together with her mother, she toured various nightclubs as a teenager and developed her singing voice. As a fourteen-year-old girl, in 1977 she was the lead vocalist in the song Life's a Party by the Michael Zager Band. Frontman Zager arranged a record deal for the singer, but her mother thought that Houston should finish school first before she could throw herself into possible success. In 1978, Houston was one of the backing singers on Chaka Khans I'm Every Woman, which Houston would record in its own version in the 1990s for the soundtrack of the movie The Bodyguard.
5.
Umm Kulthum

6.
Aretha Franklin

United StatesAretha Louise Franklin was an American gospel, soul and R&B singer. She is number one on Rolling Stone's list of the 100 greatest singers of all time. On January 3, 1987, she became the first woman to be inducted into the Rock and Roll Hall of Fame. In 1999, she received the highest US art award, the National Medal of Arts. On January 20, 2009, Franklin sang My Country, 'Tis of Thee during Barack Obama's inauguration as the 44th President of the United States. In 2010, Franklin was named the best singer(s) of all time by the American music magazine Rolling Stone. In 2012, she was inducted into the Gospel Music Hall of Fame.
7.
Elvis Presley

United StatesElvis Aaron Presley was an American singer and actor. Often referred to as The King of Rock and Roll or The King for short, he is regarded as one of the most significant cultural icons of the twentieth century. Presley is one of the most celebrated and influential musicians of the second half of the twentieth century. Commercially successful in many genres including pop, blues and gospel, he is one of the best-selling solo artists in music industry history with estimated sales of about 600 million records around the world. He was nominated fourteen times for a Grammy Award until 1978 and received three, all three for his gospel recordings. At the age of 36, he was awarded the Bing Crosby Grammy Lifetime Achievement Award. Presley is the only artist inducted into six musical Halls of Fame, namely the Rock and Roll, Rockabilly, Country, Blues, Gospel and, since 2015, in the R&B Music Hall of Fame.
8.
Sezen Aksu

TurkeySezen Aksu was born Fatma Sezen Yıldırım in Sarayköy, 20 kilometers west of Denizli. Her family moved to Bergama when she was three years old. Aksu's parents discouraged her from singing, wanting their daughter to have a steady profession as a doctor or an engineer. Her music features heavily orchestrated parts and dramatic vocals as well as sweet sweet listening songs. Since her debut in 1975, she has sold more than 40 million albums. As an inspiration and lyricist, she is the woman behind the scenes of stars such as Sertab Erener and Tarkan. She has collaborated with many artists in Turkey, including Sertab Erener, Aşkın Nur Yengi, Levent Yüksel, Hande Yener and Tarkan. She also made the CD Düğün ve Cenaze with Goran Bregović in 1997.
9.
Teresa Teng

TaiwanTeresa Teng was a Chinese singer from Taiwan. She was known for her renditions of classical Chinese poems set to modern music and her romantic ballads. Teng sang in it Standard Mandarin, Standard Cantonese, Minnanyu, Japanese, Indonesian and English. She was extremely popular in China, including in karaoke bars. A well-known expression was therefore: "Deng Xiaoping rules China by day, Deng Lijun rules China by night." Teng's music has often been performed by pop stars. For example, Faye Wong dedicated a complete album of Teng songs to her and David Tao provided her classic The Moon Represents My Heart with a modern R&B sauce.
10.
Björk

11.
Khaled

12.
Youssou N'Dour

13.
Carlos Gardel

14.
Celia Cruz

15.
Chavela Vargas

16.
Ella Fitzgerald

17.
Fairuz

18.
Frank Sinatra

19.
Karel Gott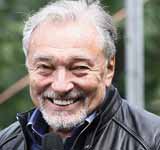 Czech RepublicKarel Gott (born July 14, 1939 in Pilsen), called "golden voice from Prague", is a Czech singer and composer. The pop singer, who also sings in German, also works as a visual artist and actor.
20.
Katie Melua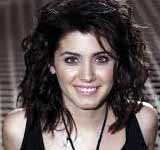 United KingdomKatie Melua grew up in Kutaisi (Georgia) and later in Batumi, located on the Georgian coast. At the age of eight she moved with her parents to Belfast, Northern Ireland and later to London (England). This is because of the profession of her father, heart specialist. In London, Katie Melua went to the BRIT School for the Performing Arts & Technology. This school supported by the music industry is known as a supplier of famous artists. In 2003 Katie Melua was discovered during a showcase by Mike Batt (also a singer and lyricist, but also arranger and producer) who was looking for a singer with a talent for jazz and blues. Her first album "Call Off The Search" was released in 2003. It contains two songs of her own. Her second album "Piece by Piece" was released on September 26, 2005.
21.
Mariah Carey

22.
Miriam Makeba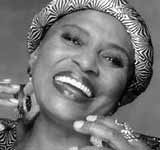 23.
Namjilyn Norovbanzad

24.
Ahmad Zahir

25.
Alim Qasimov

26.
Asha Bhosle

27.
Bob Dylan

28.
Cher

29.
Dolly Parton

30.
Ebi

31.
Elis Regina

32.
Eminem

33.
Enrique Iglesias

34.
Enya

35.
Eric Clapton

36.
Falco

37.
Farid al-Atrash

38.
Googoosh

39.
Hayedeh

40.
Herbert Grönemeyer

41.
Jacques Brel

42.
James Brown

43.
John Lennon

44.
Johnny Cash

45.
Joni Mitchell

46.
José José

47.
João Gilberto

48.
Juan Gabriel

49.
Julio Iglesias

50.
Kurt Cobain

51.
Lata Mangeshkar

52.
Laura Pausini

53.
Lea Salonga

54.
Leonard Cohen

55.
Luciano Pavarotti

56.
Madonna

57.
Mahasti

58.
Mercedes Sosa

59.
Michael Jackson

60.
Miley Cyrus

61.
Mina

62.
Mohammed Abdel Wahab

63.
Mohammed Wardi

64.
Nancy Ajram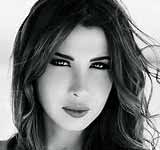 65.
Nazem al-Ghazali

66.
Neil Young

67.
Nick Cave

68.
Nive Nielsen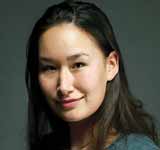 GreenlandNive Nielsen is a Greenlandic singer-songwriter and actress. She performs with her band The Deer Children as Nive. As an actress, she appeared in the television series "The Terror" in appearance.
69.
Ofra Haza

70.
Ozzy Osbourne

71.
Papa Wemba

72.
Paul McCartney

73.
Prince

74.
Ray Charles

75.
Regine Velasquez

76.
Salim Rashid Suri

OmanSalem Rashed Al-Souri was a vocalist and oud player. Because of his connection to the art of sound, he was called the Voice of the Gulf. The singer and vocalist Salem Rashed al-Suri was born between 1910 and 1912 and died in Tire, Oman, but spent most of his life in India, Bahrain and Kuwait. Although he began in the field of singing, a color of lyric poetry known in the region of Tire was accompanied by singing with a monotonous karmic pipe, but he was famous for his distinctive style in the art of sound. Sound is one of the traditional musical colors that originated in the city and is mainly sung by musicians in Bahrain and Kuwait and has been popular throughout the region. The image has contributed significantly to its development.
77.
Selena

78.
Shakira

79.
Sinéad O'Connor

80.
Stevie Nicks

81.
Stevie Wonder

82.
Talal Maddah

83.
Tereza Kesovija

84.
Tina Turner

85.
Toše Proeski

North MacedoniaIn 1998 he had a hit "Pušti me". In 2003 he won Beovizija with Cija si. He would go to the Eurovision Song Contest with this song for Serbia and Montenegro, but the country was only admitted in 2004. A year later, Toše Proeski was allowed to attend the Eurovision Song Contest for his native Macedonia. He reached the final with the song Life. In 2004 he became Goodwillambassadur for Unicef and recorded the Unicef hymn "This world". His album "Po tebe" was in the album top in Macedonia, Slovenia, Serbia, Montenegro, Croatia and Bosnia and Herzegovina for a few months. He has collaborated with Antonija Šola and Tony Cetinski, among others. In the morning of October 16, 2007, Proeski died at the age of 26 in a car accident on the A3 highway in Croatia. His manager and the driver survived the accident. In 2019, the national football stadium in Skopje was named after him.
86.
Vicente Fernández

87.
Viktor Tsoi

88.
Vladimir Vysotsky

89.
W. D. Amaradeva

90.
k.d. lang

91.
Édith Piaf

92.
Đorđe Balašević

93.
Abdel Halim Hafez

94.
Celine Dion

95.
Andrea Bocelli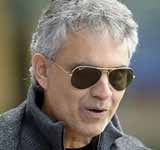 96.
Antonis Diamantidis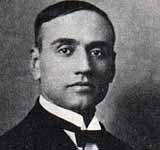 GreeceAntónis Diamantídis was a singer, born in 1893 in Istanbul. His career began in the early 1910s. He sang rebetiko, smyrneïko, laïko and other popular songs. He was born in Istanbul of a Turkish father and a Greek mother. He died in Athens in 1945.
97.
Axl Rose

98.
Charles Aznavour

99.
Dariush Eghbali

100.
Elton John

101.
Adriano Celentano

102.
Ahmed Chawki

103.
Ali Farka Touré

104.
Alla Pugacheva

105.
Amy Winehouse

106.
Antônio Carlos Jobim

107.
Arik Einstein

108.
Asmahan

109.
Barbra Streisand

110.
Benny Moré

111.
Beyoncé

112.
Bob Marley

113.
Britney Spears

114.
Bruce Springsteen

115.
Bryan Adams

116.
Czesław Niemen

117.
Ahmed Fakroun

118.
Ailee

119.
Alejandro Fernández

120.
Amr Diab

121.
Anouk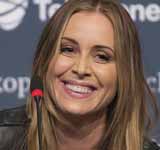 122.
Bruno Mars

123.
Caetano Veloso

124.
Chang Yu-sheng

125.
Christina Aguilera

126.
Diana Ross

127.
Dieter Bohlen

128.
Domenico Modugno

129.
Ed Sheeran

130.
Emilíana Torrini

131.
George Harrison

132.
George Michael

133.
Gustavo Cerati

134.
Hikaru Utada

135.
Joci Pápai

136.
Karen Carpenter

137.
Kishor Kumar

138.
Kishore Kumar

139.
Lady Gaga

140.
Lara Fabian

141.
Luis Miguel

142.
Luzmila Carpio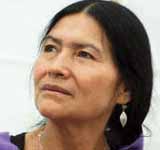 143.
Mahendra Kapoor

144.
Mohammad Rafi

145.
Mohammed Rafi

146.
Morrissey

147.
Mukesh

148.
Nena

149.
Noor Jehan

150.
Paul Anka

151.
Peter Tosh

152.
Phil Collins

153.
R. D. Burman

154.
Rihanna

155.
Roger Daltrey

156.
Safura Alizadeh

157.
Sarantuya

158.
Selena Gomez

159.
Shreya Ghoshal

160.
Siti Nurhaliza

161.
Tarkan

162.
Taylor Swift

163.
Zemfira

164.
Fahad Al Kubaisi

QatarFahd Al-Kubaisi (12 April 1981) is a singer, song producer, fashion designer, and a Qatari human and social activist. One of the most powerful symbols of modern Gulf singing, the title of Ali Abdul Sattar as "Gulf Song Antelip" known for the introduction of music Gulf advanced, and was known for his conservative style in the filming of clips.
165.
Hasan Adan Samatar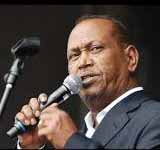 SomaliaHasan Adan Samatar (born 1953, Dinsoor, Somalia) is a very popular singer and theater artist of Somalia. Hassan is known for his nationalism, love, inspiration, humor, praise, prayer, awareness, information and commentary.
166.
Ariana Grande

167.
Demi Lovato

168.
Kelly Clarkson

169.
Valentina Monetta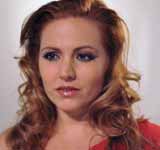 San MarinoValentina Monetta is a San Marinese singer. She represented her country on four occasions in the Eurovision Song Contest, in the editions of 2012, 2013, 2014 and 2017.
170.
A-Lin

171.
A-Mei

172.
A. R. Rahman

173.
Abdallah Lee

174.
Abdel Aziz El Mubarak

175.
Abhijeet Bhattacharya

176.
Abida Parveen

177.
Abraham Afewerki

178.
Adam Levine

179.
Adelina Ismajli

180.
Admiral T

181.
Adnan Sami

182.
Afgansyah Reza

183.
Agnes Monica

184.
Agnes Obel

185.
Agnetha Fältskog

186.
Ahlam

187.
Alan Dawa Dolma

188.
Alanis Morissette

189.
Alban Skënderaj

190.
Alexandra Stan

191.
Ali Bahar

192.
Ali Kiba

193.
Ali Zafar

194.
Alicia Keys

195.
Alisha Chinai

196.
Alison Hinds

197.
Alka Yagnik

198.
Alma Čardžić

199.
Almas Kishkenbayev

200.
Alsou

201.
Amarkhuu Borkhuu

202.
Amit Kumar

203.
Amitabh Bachchan

204.
Ana Moura

205.
Andra

206.
Andrea Echeverri

207.
Andreas Vollenweider

208.
Andrew Kishore

209.
Andy Lau

210.
Angelica Agurbash

211.
Anggun

212.
Angham

213.
Angu Motzfeldt

214.
Angélique Kidjo

215.
Ani Choying Drolma

216.
Ani Lorak

217.
Anirudh Ravichander

218.
Anita Mui

219.
Anja Steinlechner

220.
Anju Panta

221.
Ankit Tiwari

222.
Anna Carina

223.
Anna Oxa

224.
Anne Murray

225.
Anni-Frid Lyngstad

226.
Annie Khalid

227.
Anselmo Ralph

228.
Antonia Iacobescu

229.
Antonis Remos

230.
Anuar Zain

231.
Anupam Roy

232.
Anuradha Paudwal

233.
Anushka Manchanda

234.
Arijit Singh

235.
Armaan Malik

236.
Armenchik

237.
Arnel Pineda

238.
Arsenium

239.
Arwa

240.
Aryana Sayeed

241.
Asha Bhonsle

242.
Asif Akbar

243.
Asma Lamnawar

244.
Assala Nasri

245.
Aster Aweke

246.
Atif Aslam

247.
Atiye

248.
Aurora

249.
Avicii

250.
Avril Lavigne

251.
Aygün Kazımova

252.
Ayub Bachchu

253.
Ayumi Hamasaki

254.
Azam Khan

255.
Azis

256.
Aziza Mustafa Zadeh

257.
Babbu Maan

258.
Badshah

259.
Bae Suzy

260.
Baekhyun

261.
Bappa Mazumder

262.
Batyrkhan Shukenov

263.
Bebe Cool

264.
Bhimsen Joshi

265.
Bilal Saeed

266.
Björn Ulvaeus

267.
BoA

268.
Bonga

269.
Boudewijn de Groot

270.
Brettina

271.
Brooke Fraser

272.
Bruce Cockburn

273.
Bunji Garlin

274.
Carlos Santana

275.
Carlos Vives

276.
Carly Rae Jepsen

277.
Caro Emerald

278.
Carolina Márquez

279.
Ceca

280.
Celso Duarte

281.
Cesária Évora

282.
Chameleone

283.
Chamsia Sagaf

284.
Charlotte Dipanda

285.
Charly García

286.
Cheb Mami

287.
Cheikha Rimitti

288.
Chico Buarque

289.
Chinawut Indracusin

290.
Chisu

291.
Chris Brown

292.
Christina Stürmer

293.
Clara Franco

294.
Clarence Wijewardena

295.
Clem Tholet

296.
Coco Lee

297.
Collie Buddz

298.
Corina

299.
Cui Jian

300.
DJ BoBo