1.
PlayerUnknown's Battlegrounds (PUBG)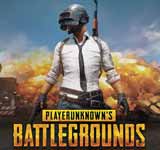 PlayerUnknown's Battlegrounds (Stylized as PUBG) is a massively multiplayer online battle video game developed by Brendan Greene and published by Bluehole for Microsoft Windows, Xbox One, PlayStation 4, Android and iOS. The game was an ARMA 3 battle-royale beta that came out in 2015. The game is based on the Battle Royale style of the mods previously developed by Brendan "PlayerUnknown" Greene for other games, but expanded independently under the creative direction of himself. In the game, up to a hundred players parachute from an airplane to an island, where they have the freedom to move to a specific place that they choose and seek weapons and equipment to kill other players while avoiding being killed. The safe area available in the game world decreases in size during the game, directing surviving players to smaller areas and forcing clashes. The last player or team standing wins the game.
2.
Grand Theft Auto V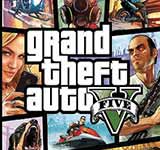 Grand Theft Auto V (abbreviated as GTA V or GTA5) is an action-adventure game with open world developed by UK Company Rockstar North and published by Rockstar Games. It was released on September 17, 2013 for the PlayStation 3 and Xbox 360 consoles. Subsequently, it was launched on November 18, 2014 for the new generation PlayStation 4 and Xbox One consoles with better graphics and interesting news such as first-person view and finally for Microsoft Windows on April 14, 2015. It was the first major title in the Grand Theft Auto series since the launch of Grand Theft Auto IV in 2008, which premiered the "HD era" of the aforementioned video game series. Before the launch of the video game, on May 30, 2013, the financial services company The Cowen Group announced that in its first year GTA V would sell more than 18 million copies, which were compared with those of Grand Theft Auto IV, which it has sold more than 25 million copies, but in 5 years. The CEO of Take-Two in May 2013 noted that Grand Theft Auto V reservations were going "very, very, very well."
3.
Grand Theft Auto: Vice City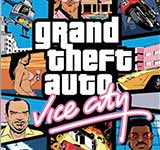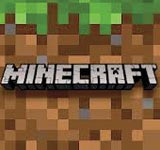 Minecraft is a sandbox game created by Mojang led by Markus Notch Persson from Sweden. After Persson left, in 2011, Jens Jeb Bergensten took control of Minecraft as the Mojang Game Developer. Minecraft is focused on Creativity and Development, which allows players to build anything from textured cubes in the 3D world.
5.
Battlefield 3

6.
Brain Age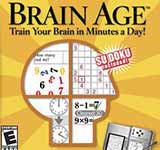 7.
Call of Duty 4: Modern Warfare

8.
Call of Duty: Black Ops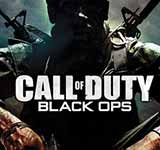 9.
Call of Duty: Black Ops II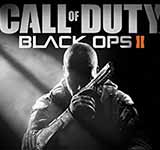 10.
Call of Duty: Ghosts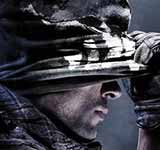 11.
Call of Duty: Modern Warfare 2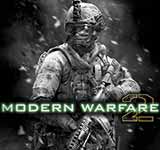 12.
Call of Duty: Modern Warfare 3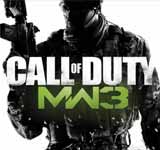 13.
Call of Duty: World at War

14.
Duck Hunt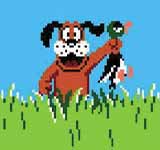 15.
Frogger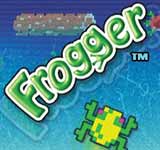 16.
Grand Theft Auto III

17.
Grand Theft Auto IV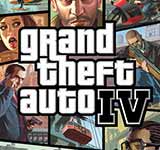 18.
Grand Theft Auto: San Andreas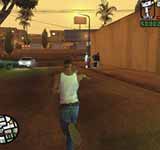 19.
Kinect Adventures!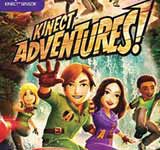 20.
Lemmings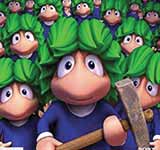 21.
Mario Kart 7

22.
Mario Kart DS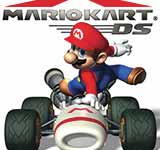 23.
Mario Kart Wii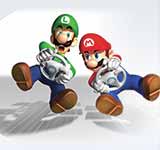 Mario Kart Wii is a racing video game developed by Nintendo EAD and published by Nintendo. It was released on the Wii on April 10, 2008 in Japan, April 11, 2008 Europe, and April 24, 2008 in Australia and North America. This is the sixth installment of the Mario Kart series and the first in which the player can use motorcycles in addition to karts. Like the other games in the series, Mario Kart Wii stages the main characters of the Mario universe and opposes them in races disputed at 12 on circuits located in different places of the world of Mario. Mario Kart Wii has been favorably received by critics, with an average of 82% on the Metacritic critics compilation site. The gameplay and online mode were appreciated while critics found that the graphics had changed little since the previous game and deemed the battle mode disappointing. The game is a very big commercial success. With 37.20 million units sold until March 31, 2019, this is the best-selling episode of the series. It ranks seventh among the best-selling video games in history.
24.
Need for Speed: Most Wanted

25.
New Super Mario Bros.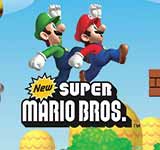 New Super Mario Bros. is a platform video game developed and published by Nintendo for the Nintendo DS portable console and its variants. It reached the market in May 2006 in the United States and Japan, and in June of the same year, in Australia and Europe. Months later, in March 2007, it would arrive in South Korea. A kind of sequel to the Wii console, called New Super Mario Bros. Wii, was announced at a conference at the Electronic Entertainment Expo 2009. In 2010 it received a blimp when it won the "Favorite Video Game" category at the Nickelodeon Kids' Choice Awards Mexico.
26.
New Super Mario Bros. Wii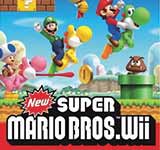 27.
Nintendogs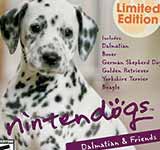 28.
Pokémon Black and White

29.
Pokémon Diamond and Pearl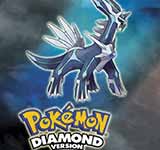 30.
Pokémon Gold and Silver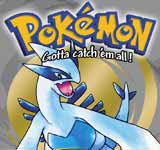 31.
Pokémon Red and Blue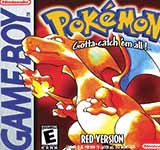 Pokémon Red Edition and Blue Edition, known in Japan as Pocket Monsters: Aka & Midori, are two role-playing video games developed by Game Freak and published by Nintendo for its portable Game Boy console. They are the first installments of the Pokémon franchise video game series. Video games were released for the first time in Japan, during 1996, and in the United States, Europe and Australia almost three years later. Pokémon Yellow, a special version was released to the market about a year later. Red and Blue were remade later for the console Game Boy Advance under the title of Pokémon FireRed and LeafGreen and published in 2004.
32.
Pokémon Ruby and Sapphire

33.
Pokémon Sun and Moon

34.
Pokémon X and Y

35.
Red Dead Redemption

36.
Sonic & Sega All-Stars Racing

37.
Sonic the Hedgehog

38.
Super Mario Bros.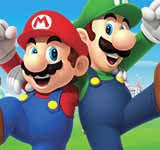 Super Mario Bros. was the game that popularized the character of Mario, making him the main icon of Nintendo, and one of the most recognized characters in video games, as well as his younger brother Luigi. In addition, he first introduced Princess Peach Toadstool, Toad, Bowser, among other characters. This game is considered the first videogame of Nintendo's side-scrolling platforms and has become a milestone due to the importance of its design and role in the video game industry. Its launch was the first great record of sales after the crisis of the video game industry of 1983 (reaching more than 10 million cartridges sold), so it popularized, in a way, the NES console. In 1999 he was recognized as one of the bestselling video games of all time. Shigeru Miyamoto, its creator, recounts the existence of Super Mario Bros. because when he was traveling on a train he liked to look out the window, and he imagined he was jumping out there. Due to Mario's popularity, it is also found in other video games such as the original Donkey Kong and Super Smash Bros.
39.
Super Mario Bros. 3

40.
Super Mario Land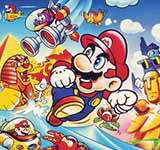 41.
Super Mario World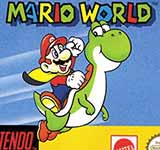 42.
Terraria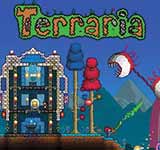 43.
The Elder Scrolls V: Skyrim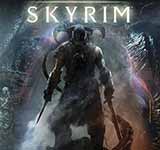 44.
The Last of Us

45.
The Sims

46.
Wii Fit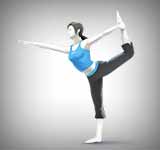 47.
Wii Fit Plus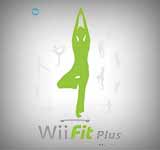 48.
Wii Play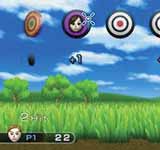 49.
Wii Sports Resort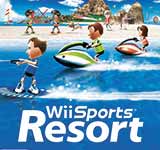 Wii Sports Resort is a sports video game for Wii. It is the continuation of Wii Sports, it was launched in Europe on July 24, 2009 and in America on July 26 of the same year. This game should use the Wii Motion Plus device. The game is sold in a pack with the Wii Motion Plus. While the game was originally released only as an independent title, as of 2009 the game is included with the new Wii consoles, along with Wii Sports. Wii Sports Resort is a collection of twelve sports games, which includes enhanced Wii Sports games, along with completely new ones, designed to use the motion detection offered by Wii Mote and the Nunchuk. As in Wii Sports, players imitate the actions performed in sports in real life, but they reproduce more accurately thanks to the precision capabilities of the Wii MotionPlus in order to provide greater immersion in the experience.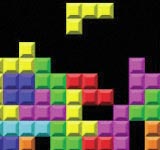 Tetris is a puzzle game designed and programmed by Alexey Pajitnov in June 1985. These games (or other variations) are found in almost every video game console and personal computer, as well as other equipment. Although Tetris appeared mostly on home computers, the game was more successful in the Gameboy version released in 1989 which made it the most popular game of all time. On the news of the 100th Electronic Gaming Monthly, Tetris was in first place in "The Best Game of All Time". In 2007, Tetris was second in the "100 Best Games of All Time" according to the IGN. In the game, various kinds of tetromino consisting of four blocks will fall. The aim of this game is to manipulate the falling tetromino, by moving it to the side or rotating it, so that a horizontal line will form without a gap, when it is formed, the tetromino will disappear, so that the tetromino above will fall.
51.
Wii Sports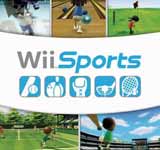 Wii Sports is a video game of sports developed and published by Nintendo as a launch title for the video game console Wii. It is first marketed in North America on November 19, 2006, and comes out the following month in Japan, Australia and Europe. The game is included in a promotional package with the Wii on all territories, except Japan and South Korea, making it the first game sold with a Nintendo console when it came out of Super Mario World on Super Nintendo in 1990. Wii Sports has started the Nintendo Wii games series. Wii Sports is a major commercial success, at the end of 2007, it is the best-selling game on Wii. In Japan, where the game is not included with the console, it has sold 176,167 copies in the first two days of its release - a record for the seventh generation of consoles in the country. In February 2007, we count one million copies. It will be necessary to wait for the exit of its suite, Wii Sports Resort, to see the sales of the title collapse but it will never the less remain the second best sale of the country on Wii after New Super Mario Bros. Wii with almost 3.7 million copies sold.