1.
AB de Villiers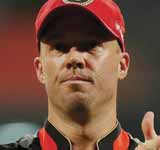 Abraham Benjamin de Villiers, commonly known as AB de Villiers, is a former South African cricketer who used to play for the South African national team. He is considered one of the best batsmen of the current generation. He holds several batting records, including the world's fastest One-Day International (ODI) 50, 100 and 150, the fastest Test century by a South African and the fastest Twenty20 International 50 by a South African batsman. He also plays for Titans in domestic cricket and Royal Challengers Bangalore in Indian Premier League and Lahore Qalandars in Pakistan Super League. De Villiers is a right-handed batsman who has scored more than 8,000 runs in Tests, including 22 centuries and 46 fifties.
2.
Virat Kohli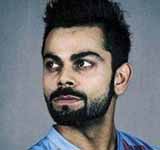 Virat Kohli, nicknamed 'Cheeku' is an Indian cricketer. He has been the captain of the Indian team in test cricket since 2014 and since 2012 the vice-captain in One Day Internationals (ODI). He is a right-handed batsman and is considered one of the best hitters in the world. In 2013 he took first place among the batsmen in the ODI rankings of the International Cricket Council (ICC). In 2012, he was named the best ODI player of the year by the ICC. In the Indian Premier League he plays for the Royal Challengers Bangalore, of which he has been the captain since 2013. He is a co-owner of the football club FC Goa and the tennis team UAE Royals.
3.
Chris Gayle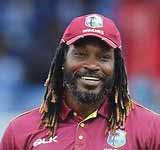 Christopher Henry Gayle is a left-handed opener who has a variety of shots and bowls a useful part-time off-spin bowler. Gayle is a successful one-day international player who has given more than 200 appearances and 19 centuries for his country. He is also a successful Test batsman, averaging just above 40.00, he has also scored a historic score of 317 against South Africa. As a noted one-day player, Gayle was selected by the Kolkata Knight Riders in the Indian Premier League. Gayle holds the record for most innings in Twenty20 Internationals. He scored his first century of international Twenty20 cricket by scoring 117 against South Africa in the first match of the 2007 World Twenty20 and is one of the four total to date (the other three were: Brendon McCullum's 116 Not Out, Suresh Raina's 101 and Mahela Jayawardene's 100). Because of this, he and McCullum are the recipients of the honor of the only batsmen to score a century in each of the three formats of international cricket.
4.
MS Dhoni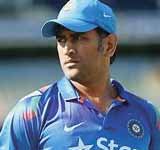 Mahendra Singh Dhoni is a cricketer, honored with Padma Bhushan, Padma Shri and Rajiv Gandhi Khel Ratna awards. He has been a former captain of the Indian cricket team and India's most successful one-day international captain. Initially known as an exceptionally bright and aggressive batsman. Dhoni is one of the most relaxed captains of the Indian ODI. Under his captaincy, India won the 2007 ICC World Twenty20, 2007–08 Commonwealth Bank Series, 2011 Cricket World Cup, ICC Champions Trophy 2013 and the Border-Gavaskar Trophy in which India beat Australia 4–0. He led the Indian team to the first additional ODI series wins in Sri Lanka and New Zealand. On 02 September 2014, he won India in England in ODIs after 24 years.
5.
David Warner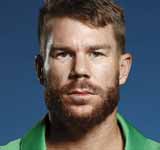 David Andrew Warner is an Australian cricketer. Warner, a fast-scoring left-handed opener, is the first cricketer in cricket history to score a century in Brisbane before Sir Don Bradman scored 80 in his last match. Warner plays for New South Wales, Durham, Hyderabad and Sydney Sixers. David Andrew Warner was born in Paddington, a suburb in East Sydney, New South Wales. At the age of 13, his coach advised him to bat with the right hand side. However, after a season, he started batting with his left hand and while playing for Sydney Coastal Cricket Club, he broke the record of runs in the under-16s.
6.
Sachin Tendulkar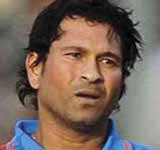 Sachin Ramesh Tendulkar is counted among the best batsmen in the world in the history of cricket. He is the first player and youngest person to be awarded the Bharat Ratna, India's highest civilian honor. After his debut in international cricket in 1989, he has also established many records in batting. He has scored the most centuries in both Test and ODI cricket. He is the highest run-scorer in Test cricket. With this, he is the only player in the world to score more than 14000 runs in Test cricket. He also holds the record for the most runs scored in ODIs. The Mumbai Indians reached the final of the tournament in the 2010 edition of the Indian Premier League. During the tournament, Tendulkar scored 618 runs in 14 innings, breaking Shan Marsh's record for most runs in the IPL season. He was declared Player of the Tournament for his performance. He also won the best batsman and best captain award at the 2010 IPL Awards ceremony. Sachin has scored more than 500 runs in IPL in two different seasons as captain.
7.
Suresh Raina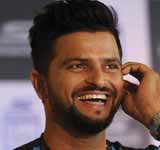 Suresh Raina is the leading cricketer of India. Raina's father Triloki Chand is a retired military officer. He is a left-handed middle-order batsman and a left-handed off-spin bowler. He plays for Uttar Pradesh in all forms of domestic cricket and is the vice-captain of the Chennai Super Kings in the Indian Premier League. He has scored the most runs in IPL and caught the most catches. He has played all matches of Chennai Super Kings. Raina made his ODI debut in 2005 against Sri Lanka at the age of 18 and made his Test debut against Sri Lanka in 2010. Raina was part of the winning team of India's World Cup 2011. He is the first player to score 2500 runs in IPL.
8.
Brendon McCullum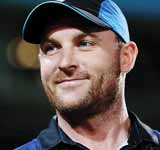 Brendon Barry McCullum, also known as "Baz", is a former New Zealand cricket team international cricketer who has played cricket in all formats simultaneously in his career, as well as being a former captain in all formats. McCullum is also one of the fastest run-scorers in Test matches, especially the fastest Test century of all time. He is considered one of the most successful batsmen and captains of New Zealand cricket. McCullum is the first player to score the most runs in Twenty20 international cricket and the first and the only player to score two centuries and 2000 runs in international cricket. He made a new record for 302 against the Indian team on 18 February 2014 and became the first New Zealand cricketer to score a triple century in Tests. On 20 February 2016, he made a new record in his last Test match by scoring the fastest Test century in 54 balls. With this, he also broke the records of Vivian Richards and Misbah-ul-Haq.
9.
Rohit Sharma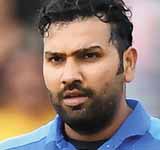 Rohit Gurunath Sharma is an international level Indian cricket team player. Rohit is mainly known as the opener. Apart from Test cricket, ODI and Twenty-Twenty, Rohit also plays in Indian Premier League. Apart from this, he has also been the captain of the Mumbai Indians team. He started his Test career by playing against the West Indies cricket team on November 2013 at the Eden Gardens ground in Kolkata. While batting against the Sri Lankan team at the Eden Gardens ground in Kolkata on 13 November 2014, Rohit set a new record by scoring an innings of 264 runs, the highest score in a match in ODI cricket. Rohit Sharma is the first player to score the highest double century in ODI cricket history. Rohit Sharma is the first batsman in cricket history to have three double centuries in ODI cricket, three in Twenty20 International. Sharma was ranked 8th among 100 top celebrities of Forbes India 2015. Rohit is the third captain after Mahendra Singh Dhoni and Gautam Gambhir to give their team an IPL title.
10.
Shane Watson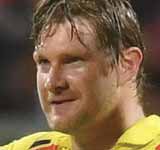 Shane Watson Robert is an Australian cricketer. He is a right-handed batsman and a right-arm medium pacer. In international cricket, he mainly bats as an opener, although he is rarely seen in domestic matches. He started his cricketing career with the Australian cricket team in 2002, playing his first ODI against South Africa. Despite being a permanent member of the ODI team, he has played very few Test matches for Australia, he was revealed in Test cricket against Pakistan at the Sydney Cricket Ground in January 2005. From the second half of 2009, Watson began batting in Test cricket with Simon Katich as the Australian opener. Watson was awarded the Alan Border Medal in 2010. Australian captain Steve Waugh said during his tenure that Watson could possibly become the first real all-rounder since the 1950s Keith Miller and Alan Davidson.
11.
Shikhar Dhawan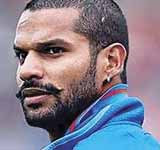 Shikhar Dhawan is an Indian international cricketer. He is a left-handed opener and occasional right-handed offbreak bowler. Which are often given the title of Gabbar. He made his first class debut for Delhi in November 2004. He scored 248 from 150 balls for India A against South Africa A on 12 August 2013 when he recorded the second highest score in a List One match. He made his international debut against Australia in October 2010 in Visakhapatnam.
12.
Rahul Dravid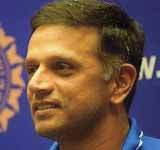 Rahul Sharad Dravid is one of the most experienced players of the Indian cricket team. In October 2005, he was appointed as the captain of the Indian cricket team and in September 2007, he resigned from his post. After retiring to represent India for 16 years, he retired from all formats of international and national cricket in March 2012. Dravid was awarded as one of the five Wisden Cricketers in the year 2000. Dravid was honored with the ICC Player of the Year and Test Player of the Year awards at the inaugural awards ceremony of 2004. He is known as 'Wall' due to his ability to bat for long periods of time. Dravid has made many records in the cricket world. Dravid, popularly known as "The Wall", is known to last long on the pitch.