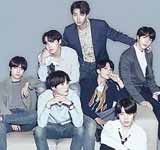 BTS is a South Korean boy band formed in Seoul in 2010. It is made up of seven members: Jin, Suga, J-Hope, RM, Jimin, V, Jungkook. They debuted on June 13, 2013, under the company Big Hit Entertainment, with the song "No More Dream", included in his first single 2 Cool 4 Skool. Despite having been created in a mainly hip hop style, his musical repertoire has evolved to include a wide variety of genres. It is characterized by creating concept albums influenced by literary and psychological works, with themes such as: mental health, loss, the process of self-love and individualism.
2.
BLACKPINK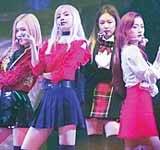 Blackpink is a South Korean girl group formed by the YG Entertainment Company in 2016. The group It is made up of four members: Jisoo, Jennie, Rosé, Lisa. They debuted on August 8, 2016 with the EP titled Square One featuring "Whistle", their number one song in South Korea, as well as "Boombayah", their number one hit on the Billboard World Digital Songs, which set a record as the most-watched debut music video by a Korean band. With the group's early commercial success, they were hailed as the New Artist of the Year at the Golden Disc Awards and the Seoul Music Awards.
3.
Itzy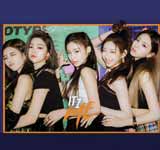 Itzy is a South Korean k-pop group consisting of 5 girls. The group was founded by JYP Entertainment. The group debuted on February 10, 2019 with their first music video 'DALLA DALLA', which has been viewed over 226 million times on YouTube. Later that year, their second music video was released called 'ICY'. In March 2020, the girl group released their third music video 'WANNABE'. On January 21, 2019, JYP Entertainment's official YouTube channel published a prologue film showing members of the new band. A week earlier, it was confirmed that the debut clip had already been fully filmed. In addition to the group and individual teaser photos, video teasers for the upcoming clip were published.
4.
Stray Kids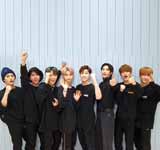 Stray Kids is a South Korean boy band formed by JYP Entertainment through the reality show of the same name in 2017. It was originally made up of nine members: Bang Chan, Lee Know, Changbin, Hyunjin, Han, Félix, Seungmin, I.N and Woojin, on October 28, 2019, JYP Entertainment announced that the oldest member, Woojin, would leave the group and the agency in turn for "personal reasons". The group released a pre-debut EP on January 8, 2018 and made their debut on March 25, 2018.
5.
BIGBANG

6.
Twice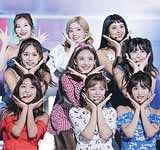 'Twice' is a South Korean girl group formed in 2015 by JYP Entertainment on the Mnet television program "Sixteen". The group consists of nine members: South Korean - Nayeon, Jeongyeon, Jihyo, Dahyun and Chaeyoung, Japanese - Mina, Momo, and Sana, and Taiwanese - Tzuyu. 'Twice' debuted on October 20, 2015 with The 'Story Begins'. The music video for the song "Like Ooh-Ahh" was viewed more than 50 million times on YouTube within five months and was the most viewed video clip of a debuting K-pop group ever.
7.
Girls' Generation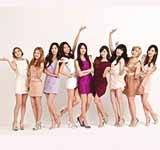 Girls' Generation is a South Korean girl group founded in 2007 by SM Entertainment. The group consists of Taeyeon, Sunny, Tiffany, Hyoyeon, Yuri, Sooyoung, Yoona and Seohyun. In the beginning, the group, with singles like "Into the New World" and "Kissing You", received quite a bit of attention, but it wasn't until 2009 that they broke through with the hit "Gee". This was followed by songs such as "Tell Me Your Wish (Genie)", "Run Devil Run" and "Oh!". In 2011, after a number of appearances in Japan with "Mr. Taxi" and Japanese versions of their Korean songs, the group returned to Korea with "The Boys", which was released in Korean and English. Girls' Generation enjoys enormous popularity in South Korea. They are also gaining notoriety in Japan.
8.
Red Velvet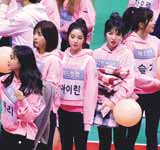 Red Velvet is a South Korean girl group formed by SM Entertainment. The group debuted on August 1, 2014 with their digital single "Happiness" and four members: Irene, Seulgi, Wendy and Joy. On March 11, 2015, Yeri was added as the fifth and last member. Since its debut, Red Velvet has garnered success and recognition. Their first EP, Ice Cream Cake, topped Gaon's album chart in early 2015. Similarly, the group's first studio album, The Red (2015), and the other mini-albums, The Velvet, Russian Roulette both released in 2016 and Rookie (2017) reached the first place in Gaon Album Chart. Also, The Red, Rookie and The Red Summer (2017) also topped the Billboard World Albums, and with the release of their second studio album Perfect Velvet (2017), they became the K-pop girl group with the most albums on the list and tied with others. October November Red Velvet has received awards for the "Best New Artist" at the Golden Disk Awards and Seoul Music Awards, as well as awards for his choreography in the Melon Music Awards and the Mnet Asian Music Awards.
9.
TXT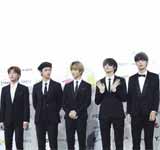 TXT is a South Korean boy band formed in 2019 by Big Hit Entertainment. The group consists of five members: Soobin, Yeonjun, Beomgyu, Taehyun and Huening Kai. They debuted on March 4, 2019 with the mini album "Dream Chapter: Star". The group's name is an acronym for "Tomorrow X Together". According to Big Hit Entertainment, the name reflects the idea of all members to "come together with a single dream in the hope of building a new tomorrow." The title also reflects the intention that all participants are different from each other, but together form synergies and dream of building a new tomorrow. Plans for the debut of a new boy group were revealed by Big Hit Entertainment founder Ban Si Hyuk back in 2017. Officially, the band's launch plans were announced in November 2018, and the debut itself was supposed to take place in early 2019. Shortly after, it was reported that the group will have six members and that the debut will take place in March, but the agency denied this information. On January 10, 2019, TXT were officially disclosed via the website.
10.
ASTRO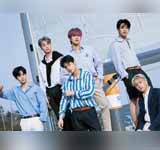 11.
GFriend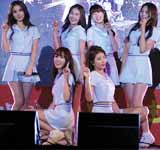 GFriend is a 6-member South Korean girl group formed by Source Music in 2015. They made their debut with the EP "Season of Glass" on 15 January 2015. GFriend won several awards in 2015 and has achieved recognition since its debut, despite coming from a not-so-recognized company. On January 15, 2015, GFriend released their first mini album called "Seasson of Glass", which consists of five songs and is 15 minutes long, their lead single being composed by Seo Yong Bae. They debuted on the weekly list Gaon in twelfth position. The promotion of the album began in the music program Music Bank, on the television network KBS. On September 17, 2015, GFriend made the headlines as the only girl group nominated in the MTV Europe Music Awards 'Best Korean Act' category along with groups B1A4, BTS, Got7, and VIXX.
12.
IZ*ONE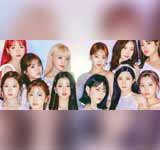 Iz*One - South Korean-Japanese girls-band, formed in 2018 through a reality show on survival "Produce 48". The group consists of 12 participants: 9 Korean girls from different agencies and 3 girls from the Japanese idoll group AKB48. It debuted on October 29, 2018 with the EP Color'Iz. After its release, the band achieved immediate commercial success, selling more than 225,000 copies and reaching number 2 on the South Korean Gaon Albums Chart. In addition, both the album and its leading single "La Vie en Rose" entered the Billboard World Albums and World Digital Songs charts. As a result, they were named Artist of the Year at several awards, including the Golden Disc Awards and seoul Music Awards. The band's Japanese debut single, Suki to Iwasetai, was released on February 6, 2019, under the label UMG EMI. Having peaked at number two on the Oricon singles chart and sold more than 250,000 copies, the single was certified platinum by the Japan Recording Industry Association (RIAJ).
13.
GOT7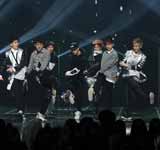 GOT7 is a South Korean boy band made up of seven members, three of them foreigners (China, the United States and Thailand), formed by the record label JYP Entertainment. Their debut was on January 16, 2014 with the release of the song "Girls Girls Girls". Later they released their first EP, Got it?, which took them to the first position in the American popularity list Billboard Top World Albums Chart. On October 22 of that same year, they debuted in Japan with the release of their first single "Around the World". The band is made up of Mark, JB, Jackson, Jinyoung, Youngjae, BamBam and Yugyeom, who are characterized by being a culturally diverse group having members from South Korea, Hong Kong, Thailand and the United States. From its beginnings, the group was immediately successful both in the countries of origin of its members, and in much of the world, receiving multiple awards and nominations.
14.
SEVENTEEN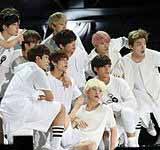 15.
Everglow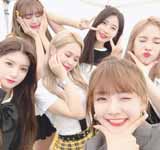 On February 18, 2019, Yuehua Entertainment announced the creation of the new girl group Everglow. The six members of the new group, E:U, Sihyeon, Mia, Onda, Aisha and Yiren, were featured on The Youtube channel of Stone Music Entertainment from 19 to 26 February in a video series called Crank In Film. Sihyeon was already known to the public as a contestant on the casting show Produce 101, which ended her at number 40. She then signed with Yuehua Entertainment and took part in the next casting show, Produce 48, with Yiren and Choi Yena. Yiren finished the show at number 28 and Yena became a member of the temporary girl group IZ*ONE. With Idol School, Onda also took part in a casting show under her real name in 2017 and took 40th place there. On March 18, 2019, Everglow officially debuted with the single album Arrival of Everglow and the single Bon Bon Chocolat. On August 19, the second single album Hush was released. With the accompanying single Adios, the group achieved their first victory at a music show.
16.
MAMAMOO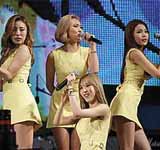 MAMAMOO is a South Korean girl group formed in 2014 by Rainbow Bridge World (formerly WA Entertainment). The team consists of four participants: Solar, Moonbyul, Wheein and Hwasa. They made their official debut on June 19, 2014 with the mini album "Hello". MAMAMOO are notable for their retro, jazz and R&B concepts and powerful vocal performances. Since each member has a strong ability, the acting role can be changed freely. Members have participated in the production of multiple songs. The debut song "Mr. Ambiguous" was choreographed by Min Xing himself, so MAMAMOO also has a nickname "self-living idol". The performance in "The Immortal Song" was also re-arranged and choreographed by the members to present to the audience. It was the first female group to win the "Immortal Song".
17.
NCT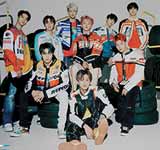 18.
SHINee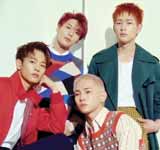 19.
Wanna One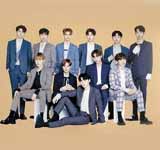 20.
CNBLUE

21.
EXO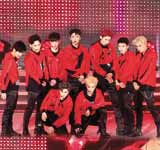 EXO is a South Korean boy band formed in 2011 by SM Entertainment. The group consists of nine members divided into two subgroups: EXO-K (Suho, Baekhyun, Chanyeol, D.O., Kai and Sehun) and EXO-M (Xiumin, Chen, Lay and former members Kris, Luhan and Tao), where K stands for Korean and M stands for Mandarin. The group made its official debut in 2012. EXO's first album XOXO (2013), which included the hit "Growl", was sold over a million times, making EXO the best-selling Korean artist in twelve years.
22.
EXID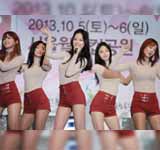 EXID an acronym for Exceed In Dereaming, is a South Korean K-pop girl group, currently consisting of five girls: Solji, LE, Hani, Hyelin and Jeonghwa. Formed by the famous producer Shinsadong Tiger, EXID should have made its debut at the end of January, but there was a slight change in the forecast, because LE injured her right leg slightly during a rehearsal. On April 6, 2015, Yedang Entertainment released a music video teaser for EXID's theme song Ah Yeah from their second mini-album, continuing their popular concept. The full music video was first shown on April 13, 2015. The group had its own television show, EXID's Showtime (MBC).
23.
Super Junior

24.
WINNER

25.
2NE1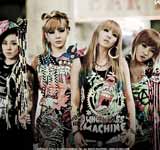 26.
SECRET NUMBER
Secret Number is a South Korean band formed in 2020 by Vine Entertainment. The team consists of five members: Léa, Dita, Jinny, Soodam and Denise. It debuted on May 19, 2020 with the single album Who Dis?. On December 17, 2019, Vine Entertainment announced the debut of their new band. Confirming that they have 100 days until their debut on March 26, 2020. However, on March 12, 2020, Vine Entertainment postponed the band's debut. On April 29, the agency revealed the name of the new group as "Secret Number" and opened the group's social media accounts. On May 6, Naver announced that the band would officially debut on May 19 with the single album "Who Dis?". They officially debuted on May 19 and on the same day made their debut showcase. On October 22, the agency announced that the band would return with their second single on November.
27.
Apink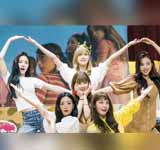 28.
Monsta X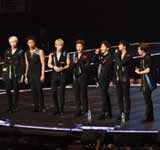 29.
(G)I-DLE
30.
2PM

31.
BIGFLO

32.
Baby Vox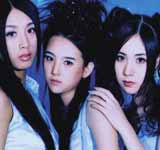 Baby VOX (Baby Voice of Xpression) is a South Korean band formed by the DR Music label. The group is considered to be one of the 3 biggest girl groups in K-pop in the late 1990s (along with SES and Fin.KL). Despite some internal problems within the band and some controversies, Baby VOX is a very popular band in South Korea, having recorded many hits. The formation of the group took place in 1997 under the music label DR Music. In their early days, the original group consisted of Cha Yu Mi, Jung Shi Woon, Jang Hyun Jung, Lee Hee Jin and Kim EZ. The group decides to adopt a style inspired by the Spice Girls but this new and fresh image as well as very close to the Girl Power style does not have much success in a South Korea which is still very conservative.
33.
Cosmic Girls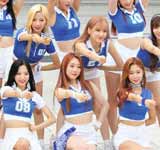 34.
F.T. Island

35.
Fin.K.L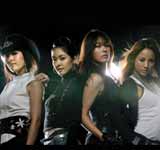 36.
Girl's Day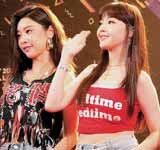 Girl's Day is a four-member South Korean girl group formed by Dream T Entertainment, a subsidiary of KOSDAQ - Wellmade M Star. The group is made up of four girls Sojin, Minah, Yura and Hyeri. Their official fanclub is called Dai5y. The March 16, 2015, Minah makes her solo debut with the mini album I Am a Woman too. For this occasion, the MV of the flagship title of the same name is uploaded. The May 12, Girl's Day is releasing the single Hello Bubble in collaboration with Mise-en-scène to promote their line of hair products. Girl's Day is releasing their second album, LOVE, featuring the flagship track Ring My Bell, whose MV is uploaded the same day as the album's release, the July 6, 2015. The album includes tracks "With Me", "Come Slowly", "Macaron" and "Top Girl".
37.
HALO

38.
I.O.I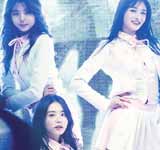 39.
INFINITE

40.
JJCC

41.
Kara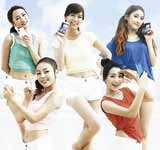 42.
Miss A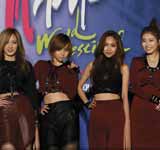 43.
Oh!GG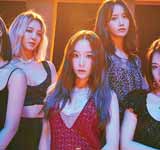 Girls' Generation - Oh! GG is the second official subgroup of the South Korean girl group Girls' Generation, formed by SM Entertainment in 2018. The group consists of five members: Taeyeon, Sunny, Hyoyeon, Yuri and Yoona. The video for "Lil' Touch", like the single album, was released at 12:00 p.m. KST on September 5th and reached 9 million views in its first 24 hours, which was Girls' Generation's best career record, best Korean debut. Video clips, as well as among all SM artists (previously held by EXO).
44.
S.E.S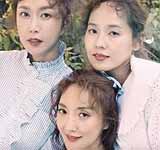 S.E.S. (Sea, Eugene, Shoo) was a South Korean girl group under the management of SM Entertainment. Running from 1997 to 2002, they were seen as the female version of HOT, another group SM that also enjoyed phenomenal popularity during the same years. SES is the first ever K-pop girl group to be very successful. They were challenged by groups like Fin.KL and Baby VOX who debuted soon after SES and were also successful. Despite intense competition developed between SES and Fin.KL fans, members of both groups always stated that there was no competition and that they were in fact friends. However, while SES managed to consistently have high sales figures for their albums, it was Fin.KL who won the Daesang (Korean equivalent of the Grammy Award) for "Artist of the Year", an award from various music shows.
45.
Secret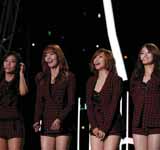 46.
Troy

47.
UNIQ

48.
f(x)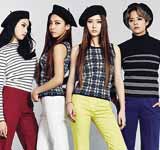 49.
Brown Eyed Girls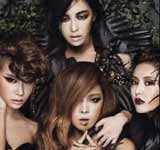 50.
JYJ