1.
AKG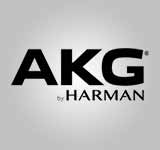 AKG Acoustics is an Austrian company that manufactures professional audio accessories, especially microphones and headphones. The company was founded in Vienna by Dr. Rudolf Gorike and Ernst Pless in 1947. In 1949, the first headphones appeared in the market. With the creation of the D12 microphone in 1953, AKG gained international fame, setting the standard for voice transmission. As a result of this success, AKG chose to create a headquarters in Germany in 1955 and expanded its scope within Europe during the 1950s. During the sixties they began to sell their products within the USSR and Latin America.
2.
Audio-Technica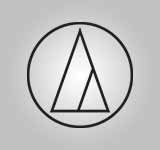 Audio-Technica is a Japanese manufacturer of microphones, wireless microphones, headphones, turntable elements. Audio-Technica was founded in 1962 by Hideo Matsushita and is based in Tokyo. The (wireless) microphones were initially mainly used in the US and Great Britain, but have also gained more and more ground in the rest of the world. In 1962, the production of turntable elements was started, to be distributed worldwide from 1969 onwards. The first product to roll off the production line was the AT700. In this year, the 15-el element won the Stereo Components Grand Prix competition. In 2004, the company introduced the AT2020, a studio microphone that is still used in many American studios to this day.
3.
Altec Lansing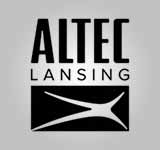 4.
Asus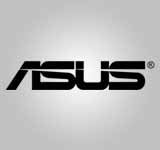 5.
Beats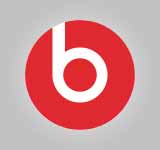 6.
Beyerdynamic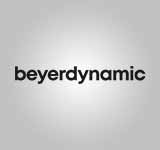 Beyerdynamic is a German audio - electronics company, founded in 1924 by Eugen Beyer. The company produces microphones, headphones and headsets for the music, radio and television sectors. Beyerdynamic has been owned by the Beyer family since its inception. In the early days of Beyerdynamic, they mainly manufactured loudspeakers for the film industry. The Beyer family saw tremendous potential in communication resources serving the film industry, where most of the attention went. The first pair of dynamic headphones was not developed until the late 1930s. The Second World War ended five years of production, but in 1948 they made a new start in Heilbronn.
7.
Biostar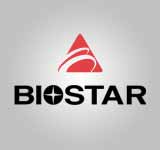 8.
Bose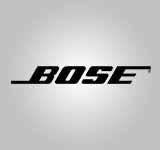 Bose Corporation is an American multimedia company founded in 1964 by a former Massachusetts Institute of Technology professor Amar G. Bose. The company manufactures HiFi components such as speakers and amplifiers, although it is primarily known for its complete audio solutions such as home theater systems. The company's headquarters are located in Framingham, Massachusetts, United States. Bose is a privately held company with more than 9,000+ employees in 2019. A peculiarity of Bose systems is their striking design and it is a direct competitor to companies such as Bang & Olufsen, Harman Kardon and Bowers & Wilkins.
9.
Bush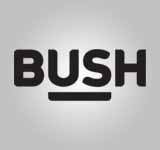 10.
Corsair Memory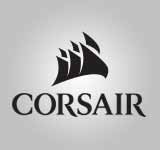 11.
Creative Technology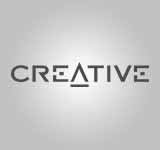 12.
Edifier
13.
Fostex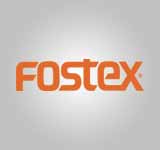 14.
Grado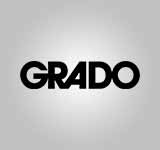 Grado Labs is an American manufacturer of headphones and phono cartridges (electric playing device). Founded in 1953 by Joseph Grado in Brooklyn. Grado is one of the oldest "family-owned" company in audio, and for nearly half a century has maintained its leading position in the hi-end audio and recording industry.
15.
Hercules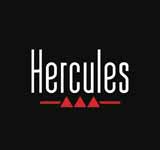 16.
JBL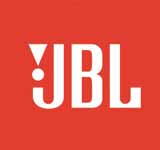 JBL is an American audio and electronics company under the command of Harman International Industries that was founded in 1946 by James Bullough Lansing. Its main products are speakers and any type of associated electronics. There are 2 independent divisions within the company: JBL CONSUMER (household products) and JBL PROFESSIONAL (professional audio products). At first, only home audio equipment was produced, but later studio products, portable equipment, travel sound, and motion picture products began to be produced.
17.
JVC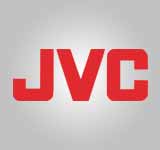 18.
Klipsch Audio Technologies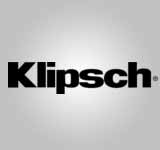 19.
Koss Corporation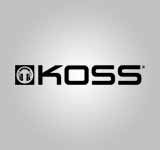 20.
Meze Headphones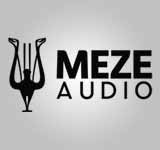 21.
Microsoft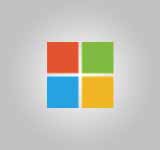 Microsoft Corporation is a multinational technology company based in Redmond, Washington, USA. Microsoft is an acronym for microcomputer and software. It develops, manufactures, licenses, and provides software support for personal computers, servers, electronic devices, and services. Its best-known products are the Microsoft Windows operating system, the Microsoft Office, Office suite and Internet browsers, Internet Explorer and Edge. In hardware, its flagship products are the Xbox video game consoles and the Microsoft Surface line of tablets. Until 2016, it is the largest software company in the world and one of the most valuable in the world market.
22.
Monster Cable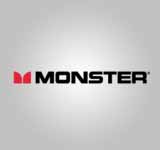 23.
Panasonic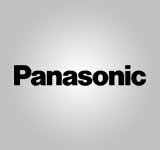 Panasonic Corporation, until October 1, 2008 Matsushita Electric Industrial Co., Ltd., is a Japanese electronics conglomerate and also the world's largest producer of electronics. The company is mainly known around the world for the main brand Panasonic. The company is based in Kadoma, Osaka in Japan. In 2019 it had 273,858 employees, three fifths of whom work outside Japan.
24.
Philips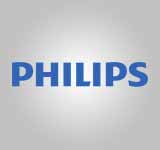 Koninklijke Philips (better known as Philips for short) is a Dutch electronics group. It is headquartered in Amsterdam, but the company's roots are in Eindhoven. Philips was Europe's largest producer of consumer electronics and was one of the largest three global players until the 1990s, after Panasonic and Sony. In 2012, Philips transferred its TV division and 3,300 people into the TP Vision joint venture and sold its last shares in 2014. In 2014, Philips also sold its audio and video division and transferred 1,900 employees to Gibson Guitar Corporation.
25.
Poly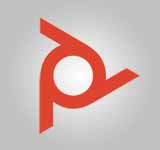 26.
Razer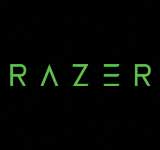 27.
SMS Audio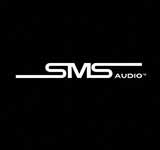 28.
Samsung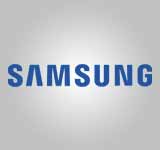 29.
Sennheiser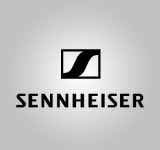 Sennheiser electronic GmbH & Co. KG is a privately held German company that manufactures microphones, headsets and telephone accessories, for home and business purposes. Sennheiser, a German company founded in 1945, is one of the world leaders in the development of electro-acoustic technology, systems, solutions and products. In 2009, the company achieved sales of 390 million Euros and employs more than 2,734 people worldwide (2018 Annual Report). Its products target professionals in the music industry, television, radio, film and theater production, sound system installation, aviation, telecommunications and audiology, as well as a line for high-quality consumer electronics.
30.
Shure
Shure Incorporated is a manufacturer of (wireless) microphones, record player elements and in-ear systems. Over the years, the Shure brand has become very popular in the audio world. Shure was founded in 1925 by Sidney N. Shure, then under the name of The Shure Radio Company. In 1928 this name was changed to Shure Brothers Company, because the brother of the founder joined the company. The company moved to Evanston, Illinois in 1956, and then moved to Niles, Illinois in 2002, where it is still headquartered today.
31.
Skullcandy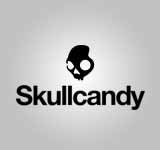 32.
Sony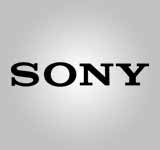 Sony Corporation is a Japanese conglomerate. The worldwide presence is primarily active as a manufacturer of consumer electronics and is a major media player as a global media conglomerate. From an electronics company with twenty employees, Sony has grown into a globally represented group with more than 114,400 employees (2019). Founded in 1947, Sony owns companies with a longer history than the group itself, including the world's oldest record label (Columbia Records, dating back to 1889) and Metro-Goldwyn-Mayer (founded in 1924). Sony is the second largest producer of consumer electronics in the world, behind the Japanese Matsushita Electric (mainly known through the Panasonic brand) and before the Dutch Royal Philips.
33.
Stax Earspeakers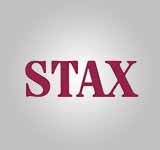 34.
SteelSeries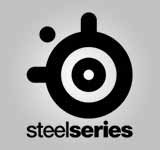 35.
Technics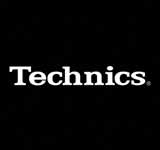 36.
Thermaltake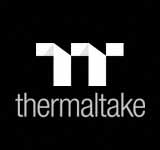 37.
Thrustmaster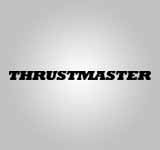 38.
Turtle Beach Systems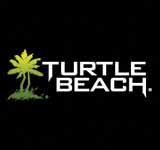 39.
Ultrasone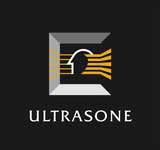 40.
V-Moda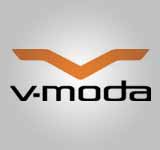 41.
Yamaha