1.
Katrina Kaif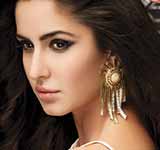 This is the girl with whom Salman had a relationship for seven years. This relationship is considered the last serious relationship of his life. Katrina Kaif's career did not come on track before meeting Salman. Katrina Kaif came in contact with star Salman Khan after making a disappointing debut with a film like Boom. Katrina's life changed after meeting Salman. She did the film Maine Pyaar Kyun Kiya with Salman and after that she went up the ladder of success. Katrina Kaif got a new identity and then there was no need to look back. Gradually Katrina became closer to Salman. She remained very close to Salman and often visited his house. Salman and Katrina's wedding dates were announced several times, but this proved to be wrong each time. Katrina Kaif also dreamed of settling down with Salman, but Salman could not take any decision about it. Unable to find an answer, Katrina slowly moved away from Salman and came close to Ranbir. Katrina returned to Salman as a friend after a break-up with Ranbir.
2.
Zareen Khan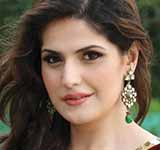 Zarine Khan is an Indian actress and model who works in Hindi films. She made her acting debut in 2010 with the film 'Veer' opposite Salman Khan. The actress was introduced to the industry just after salman's breakup with Katrina. Zarine is known to look like Katrina Kaif. Zarine Khan's bold look has been seen since Hate Story 3. Zarine Khan is in the horror film '1921' directed by Vikram Bhatt and Hum Bhi Akele Tum Bhi Akele. 'Veer' is her first film with which she started her career. The credit for bringing Zarine Khan to Bollywood goes to Salman Khan. Salman Khan worked in Veer with Zarine. It is said that after this, the nexus between these two started growing.
3.
Sangeeta Bijlani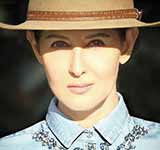 Sangeeta Bijlani won the crown of Miss India in the year of 1980. She can be called Salman Khan's first girlfriend. This story is from when Sangeeta was more popular than Salman. Sangeeta was a famous model and Salman was trying to make his career. The two did some commercials together and the friendship turned into love. Both came so close to each other that they even made preparations for marriage, but then something happened that they both separated. Salman and Sangeeta remained good friends even after the breakup. Sangeeta married cricketer Mohammad Azharuddin, but she continued to be a part of Khan's family. Even today Salman does not forget to call Sangeeta at his family functions.
4.
Somy Ali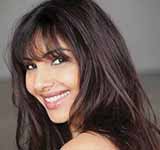 Born in Karachi and raised in Florida, Somy Ali was a fan of Bollywood star Salman Khan. At the age of 16, she came to Mumbai due to her passion for Salman. After doing some modeling projects, she entered films and reached Salman. Gradually both of them got to know each other and they started loving each other. Her acting period in Bollywood was from 1993 to 1997. She fell in love with Salman when she was just 19 years old. Salman loved Somi a lot. They both continued dating for eight years. Somi wanted Salman to marry her and settle down. When Somi Ali realized that Salman Khan was not going to marry her, she went to Florida. However, she is still in touch with Salman.
5.
Sneha Ullal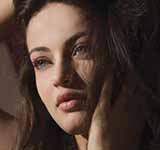 Sneha Ullal is an Indian Bollywood actress. She became known for her first film Lucky, in which Salman Khan played the male lead. He also discovered her. The Indian media brought her fame mainly due to her resemblance to Miss World Aishwarya Rai. Her first film, Lucky, was a huge success. In her second project, Aryan, she played with Sohail Khan, who is Salman Khan's younger brother and who produced Lucky. However, this affair also did not last long.
6.
Bruna Abdullah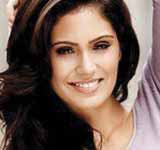 Born in Brazil, Abdullah was on vacation in India when she signed her up to a casting agency, not intent on making a career, but thought it wouldn't hurt to earn an extra pocket while she was there. It went differently than planned and she stayed in India to continue her career. Bruna Abdullah started around 2012 the film Dangerous Husn which has been aborted and has not resumed to date, the reason for his abrupt termination of the shooting is not entirely clear. Salman Khan had brought Bruna Abdullah to Bollywood. It is said that an affair between the two started after this. Bruna's brilliant performance in item number "Reham Kare" made Salman serious about her after breakup with Katrina. However, Bruna never acknowledged this fact and stated that they had met twice only for the purpose of work.
7.
Iulia Vântur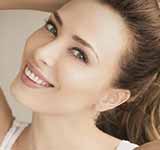 Salman's relationship with the Romanian anchor, model and actress is considered the latest news in B-town. Iulia Vântur of Romania is seen mostly with Salman these days and is said to be Salman's girlfriend. The news of Salman Khan and Iulia Vântur's affair also keeps on coming, but none of Salman Khan's affair has reached the outcome of the wedding yet. At the moment, the trip is going on, but Salman has not been able to make up his mind yet. It is also rumored that she is the wife of Salman Khan. But this is simply a rumor.
8.
Claudia Ciesla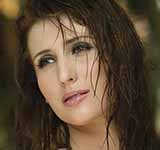 Claudia Ciesla is a German Polish origin model. She grew up in the small town of Bukow, Poland, 8 km near the Czech border in an area called Silesia with a German minority. Polish father, German mother. Starting at age 15, she worked as a fashion model and in dance shows. Then, at 17, she moved to Germany and became a well-known Internet model. Her original stage name is "CClaudia", but she also appears many times as her real name Claudia Ciesla. Her first major internet post was on "BrianX" in 2005 that brought her a tremendous amount of attention. Claudia Ciesla did an item song with Akshay Kumar. Model Claudia Ciesla has also been the girlfriend of Salman Khan and Salman's name is also associated with Claudia Sisela.
9.
Amy Jackson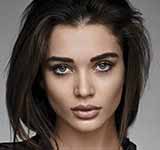 Amy Lewis Jackson is an English model and film actress. She won Miss Teen World in 2006 and Miss Liverpool in 2009. In 2010, she was in the race for Miss England but was beaten by Jessica Linley in the final round. She started her acting career with the 2010 successful Tamil film Madrasapattinam for which she was awarded many honors. She started her Bollywood career with 'Ek Deewana Tha' which was released on 14 February 2012. Salman Khan's name was also associated with Prateik Babbar's girlfriend Amy Jackson. Amy Jackson also worked in the film made in Salman Khan's production house.
10.
Aishwarya Rai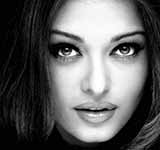 Sanjay Leela Bhansali announced to make 'Hum Dil De Chuke Sanam' with Salman and Aishwarya. During the shoot, Salman and Aishwarya came close to each other. The most famous of all Salman khan's love stories was Salman and Aishwarya's love story. Audiences also liked the pair a lot. But Salman Khan could not handle this love too. Salman's behavior suddenly changed as soon as he found Aishwarya. He started occupying too much authority over Aishwarya and started to restrain Aishwarya too much. Salman would have doubted whoever did the film with Aishwarya. He reached the set of Shah Rukh Khan's 'Chalte Chalte' and created a ruckus there. At the behest of Salman, Shah Rukh dropped Aishwarya from the film. One night he was in Aishwarya's building, drunk he beat Aishwarya's door. It is said that he also assaulted Aishwarya and misbehaved with Aishwarya's father. Seeing this, Aishwarya broke the relationship with Salman. By the time Salman realizes his mistake, he had lost to Aishwarya.