This is the largest bank in the four major commercial banks in the People's Republic of China. This bank was established as a limited company on January 1, 1984. In 2009, ICBC owned RMB assets 11 trillion (US $1.6 trillion), with more than 18,000 outlets including 106 branch offices and foreign agents.
2.
China Construction Bank Corporation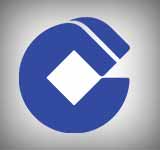 To date, CCB ranks as the second largest bank in the country and the second largest in the world with market capitalization. This bank has around 13,629 domestic branches. In addition, the CCB maintains overseas branch offices in Frankfurt, Hong Kong, Johannesburg, New York, Seoul, Singapore, Tokyo, Sydney, and wholly owned subsidiaries in London. The total assets reached RMB 8.7 trillion in 2009.
3.
Sberbank of Russia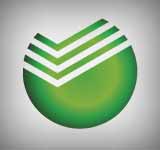 Sberbank is a Russian company engaged in the financial sector. In 2014, Sberbank received sales of US $56.5 billion with profits of US $11.4 billion. In the same year, Sberbank was ranked 58th in the Global 2000 list, a list of the world's largest companies ranked by Forbes business magazine, with a total market value of US $51.5 billion and total assets of US $554.2 billion.
4.
Agricultural Bank of China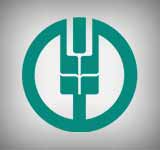 In April 2007, the ABC was the victim of the largest bank robbery in Chinese history. Two bank employees captured around $6.7 million in Handan. They were convicted in a lawsuit. In 2010, the ABC was brought to the stock exchanges in Shanghai and Hong Kong. The Bank's total market capitalization at the beginning of 2017 was $149.2 billion. Since 2014, the bank has been on the list of global systemically important banks of the Financial Stability Board.
5.
Bank of China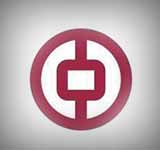 Market capitalization in 2017 amounted to 895.75 billion yuan. Net profits for the same year totaled 157.85 billion yuan, bringing it to fifth place in 2017. According to Forbes magazine, the Bank of China in 2017 is the eighth global enterprise.
6.
U.S. Bancorp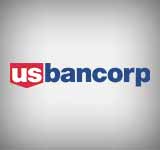 US Bancorp is a US multinational banking group and holding company offering various types of financial services to 18.7 million customers worldwide. They were ranked 109th in the list of world's largest public company in 2017. They were founded on September 9, 1968, when the US National Bank of Oregon decided to start a holding company called US Bancorp.
7.
Mitsubishi UFJ Financial Group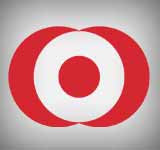 Mitsubishi UFJ Financial Group, Inc. is a Japanese banking and financial holding company located in Chiyoda (Tokyo). With assets worth about 2.5 trillion dollars (200 trillion Yen) is one of the core companies of Mitsubishi Group. MUFG is the largest financial group in Japan and the second largest bank in the world, in which the total amount of deposits is about $1.6 trillion (as of March 2010). The best corporate bank in 2015 according to the Global Finance magazine.
8.
JPMorgan Chase & Co.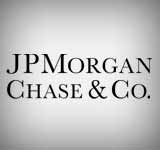 JP Morgan Chase is a financial company created in 1799 after the merger of the Chase Manhattan Corporation and the JP Morgan & Co. (Morgan Bank). It is one of the oldest financial services companies in the world. The company, with headquarters in New York, is a leader in banking investments, financial services, financial asset management and private investments. With financial assets of more than 2.4 billion dollars, JPMorgan Chase is currently the first banking institution in the United States, and behind the Bank of America and Citigroup. The unit of free investment funds (hedge funds) of the bank is the largest in the United States, with investments of 34 billion dollars in 2007.
9.
HDFC Bank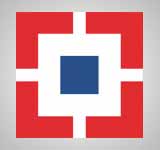 HDFC Bank Limited is a major financial services company in India, entered in August 1994, after the Reserve Bank of India was permitted to establish private banks. This bank was promoted by Housing Development Finance Corporation, a leading housing finance company (founded in 1977) in India. As of June 30, 2019 HDFC Bank has 5,130 branch offices and more than 7,471 ATMs in 2,764 cities in the Republic of India. HDFC Bank is one of the Big Four banks from India, along with the State Bank of India, ICICI Bank and Punjab National Bank - its main competitors.
10.
HSBC Holdings PLC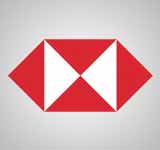 HSBC Holdings plc, better known as HSBC, is a British multinational banking and financial services company based in London, United Kingdom. It is the third largest bank in the world by assets. It was founded in London in 1991 as a holding company, although its origins can be traced back to The Hongkong and Shanghai Banking Corporation, founded in 1865 in Hong Kong, then a British colony to manage the profits generated by opium traffic. Its name, HSBC, reveals its origins in Hong Kong. In this way, the company considers its "domestic markets" to be both the United Kingdom and the city of Hong Kong. HSBC has around 6600 offices in about 80 countries spread across Africa, Asia, Europe and America, it has, according to the bank itself, more than 60 million customers and in 2015 it was, according to Forbes magazine, the fourteenth largest publicly traded company in the world.
11.
BNP Paribas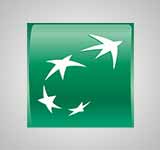 12.
Itau Unibanco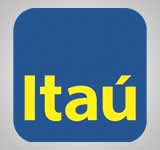 13.
Bank of America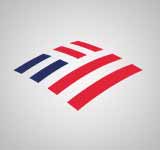 Bank of America (BofA) (NYSE: BAC) is the third largest bank in the United States in terms of assets. It is owned by Bank of America Corp., based in Charlotte, North Carolina. Bank of America Corporation was the result of a merger between BankAmerica Corp and NationsBank in 1998.
14.
Crédit Agricole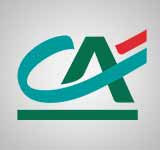 15.
Charles Schwab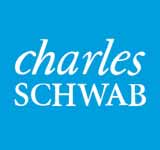 16.
Wells Fargo & Co.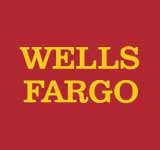 17.
Japan Post Bank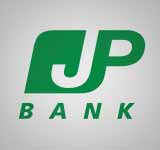 18.
PNC Financial Services Group
19.
Citigroup Inc.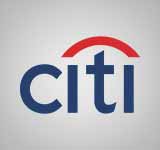 20.
Sumitomo Mitsui Financial Group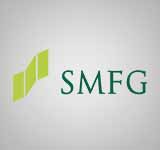 21.
Banco Bradesco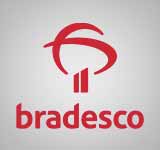 22.
Deutsche Bank

23.
Banco Santander

24.
Bank of New York Mellon

25.
Mizuho Financial Group

26.
Barclays PLC

27.
BOC Hong Kong

28.
Société Générale

29.
Groupe BPCE

30.
Bank of Communications

31.
DBS Group

32.
Postal Savings Bank of China

33.
Lloyds Banking Group

34.
Royal Bank of Canada

35.
Toronto-Dominion Bank

36.
Capital One

37.
ING Group

38.
Norinchukin Bank

39.
UniCredit

40.
Royal Bank of Scotland Group

41.
Industrial Bank

42.
Hang Seng Bank

43.
China Merchants Bank

44.
Intesa Sanpaolo

45.
Shanghai Pudong Development Bank

46.
CIBC

47.
UBS

48.
Goldman Sachs

49.
Bank Central Asia

50.
China Minsheng Bank

51.
China CITIC Bank

52.
Morgan Stanley

53.
BB&T Corp

54.
Crédit Mutuel

55.
Credit Suisse

56.
Banco Bilbao Vizcaya Argentaria

57.
Oversea-Chinese Banking Corp

58.
Scotiabank

59.
State Street

60.
Commonwealth Bank

61.
Rabobank

62.
KBC Group

63.
Australia and New Zealand Banking Group

64.
Nordea

65.
United Overseas Bank

66.
Westpac

67.
Standard Chartered

68.
Qatar National Bank

69.
China Everbright Bank

70.
National Australia Bank

71.
DZ Bank

72.
Bank of Montreal

73.
Danske Bank

74.
Commerzbank

75.
State Bank of India

76.
Resona Holdings

77.
Cassa Depositi e Prestiti

78.
Ping An Bank

79.
Canadian Imperial Bank of Commerce

80.
Sumitomo Mitsui Trust Holdings

81.
Bank Rakyat