1.
Arise India

Arise India Ltd. is a company that specializes in consumer electronics. Founded in 1995, and headquartered in Delhi India.
2.
Ador Powertron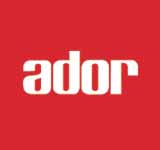 3.
BPL Group

The company was founded in 1963. The name recalls the previous experiences, in England and in the United States, of the company's founder, Nambiar, for this reason the company grew rapidly, as the quality of the product was higher than the competing companies, on the Indian Territory.
4.
Bharat Electronics Limited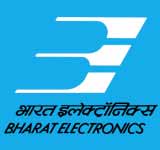 5.
Celkon

Celkon is currently producing smartphones, tablet and Personal Computers. The products are supported by a specialized research center and design team in India and supported by the global operation center located in Shenzhen, China.
6.
Central Electronics Limited

7.
Cosmic Circuits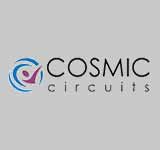 8.
Electronics Corporation of India Limited

ECIL was established on April 11, 1967 under the Department of Atomic Energy. Its main objective was to develop a strong indigenous capacity in the field of business class electronics. ECIL has done extremely remarkable work in the training and development of high-skilled technical and managerial manpower.
9.
Iball

10.
Intex Technologies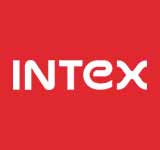 11.
Ittiam Systems

12.
LYF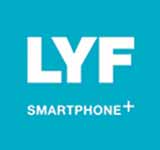 13.
MYMO Wireless

14.
Micromax Informatics

Micromax started working as a software company in 2000 and acted on embedded platforms. The company entered the mobile phone business and became one of the largest Indian phone company operating in low-cost segments in 2010.
15.
Onida Electronics

Onida is one of the leading names in the electronics brand of India, which was established in 1981 by GL Michchandani and Vijay Mansukhani in Mumbai under the name MIRC Electronics.
16.
Orient Electric

17.
Ringing Bells Private Limited

18.
Samtel Avionics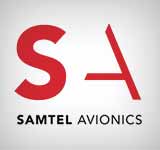 19.
Samtel Group

20.
Simmtronics

21.
Sonodyne

22.
Sri Venkateshwara Mobile and Electronics Manufacturing Hub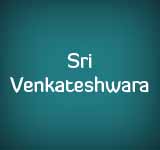 Sri Venkateswara Mobile and Electronics Manufacturing Hub is an electronics manufacturer and mobile handset private company located at Tirupati in Andhra Pradesh, India.
23.
Sterlite Technologies

24.
Su-Kam Power Systems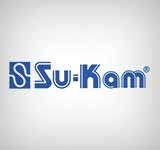 25.
TVS Electronics

TVS Electronics is India's leading computer equipment manufacturer. This is India's most prominent company in the field of building the keyboard. After accepting the symbol of the rupee by the Indian government, the company first included the symbol of the rupee in its new key panel called TVS Gold India just above the tab.
26.
Videocon Group

27.
Vu Televisions

28.
Xerox India
Xerox India is an Indian subsidiary of Xerox. Its parent company Xerox is a U.S. printer, copier, document output service and technology company. The original name was Modi Xerox. In 1983, the company began its business in the form of a joint venture between Modi Corp (now Spice Corp) and Rank Xerox. At the time, the stake was 40% for ModiCorp, 40% for Rank Xerox, and 20% for other private investors. It was the development of Indian Xerographic Systems, which existed since 1982. Other joint ventures included Modi Xerox Software Systems and Modi Xerox Finance Systems, founded in 1995. In 1997, Rank Xerox was absorbed into Xerox and bought shares of Modi Xerox at its headquarters. After buying a majority of shares, they changed their name to Xerox ModiCorp. The software and services business was also absorbed into the main business.
29.
Zync Global

Zync Global is an Indian Electronic company Founded by Amul Mohan Mittal, Ashish Garg in 2011, Headquarters in Noida, that offers tablets, phablets, and phone handset services.
30.
Xolo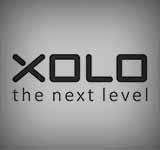 In April 2012, it brought a smartphone called Xolo X 900, which is the phone with the world's first Intel processor. After that Zolo launched Win tablet and AMD became the first Indian manufacturer to partner with. Zolo launched the first 4G-enabled smartphone LT900 in India in December 2013. In July 2015, Zolo launched a 11.6-inch Chromebook.