1.
Alphabet Inc.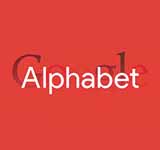 Alphabet Inc. is an American multinational company whose main subsidiary is Google, which develops products and services related to the Internet, software, electronic devices and other technologies. It also includes companies from sectors such as biotechnology, health, telecommunications and home automation. Alphabet Inc. is a conglomerate, services like Google Maps or Gmail among many others. Calico, a biotech company in South San Francisco, California that designs and manufactures programmable, self-learning, programmable Wi-Fi enabled thermostats and sensor-driven smoke detectors, GV (formerly Google Ventures), Google X, division of research and development of new products and Sidewalk Labs, which will investigate how to improve cities to improve the quality of life. Google has always been known for being one of the companies that best pays its workers, even considered in 2014, the best company in the world to work for. Salaries are in the range of $70,000-200,000, with engineers being the highest paid.
2.
Amazon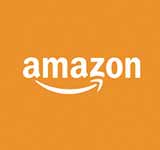 Amazon, Inc. is an American company of electronic commerce services and cloud computing at all levels with headquarters in the US in Seattle, Washington State. Its motto is: From A to Z. It was one of the first major companies to sell goods over the Internet. Amazon also owns Alexa Internet, a9.com, Shopbop, Internet Movie Database (IMDb), Zappos.com, DPreview.com and Twitch. In Ireland, Canada, Australia, Germany, Austria, France, China, Japan, Italy, Spain, the Netherlands, Brazil, India and Mexico to be able to offer the products of those countries. Amazon is also present in other countries, where it performs support functions, such as in Costa Rica, from where it centralizes customer service in Latin America and with 7,500 employees is one of the largest companies in the country. Today it is fully diversified and cataloged in different product lines, offering DVDs, music CDs, software, video games, electronics, clothing, furniture, food, books, etc. It is the world's most valuable retail brand according to the BrandZ index.
3.
Apple Inc.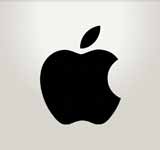 Apple Inc. is an American company that designs and produces electronic equipment, software and online services. It has its headquarters in Apple Park, in Cupertino (California, United States) and the European headquarters in Cork (Ireland). Its hardware products include iPhone smartphone, iPad tablet, Mac personal computer, portable media player iPod, Apple Watch smart watch and Apple TV digital media player. Among the software of Apple are the operating systems iOS, IPadOS, macOS, watchos and TVOS, Explorer multimedia content iTunes, the suite iWork (software productivity), Final Cut Pro X (a suite of professional video editing), Logic Pro (audio editing software for audio tracks), Xsan (software for data exchange between servers) and the Safari web browser. Apple was one of several highly successful companies founded in the 1970s. It was one of the pioneers of the casual boss, a manager who no longer wears a suit and tie. Other similarly successful companies with cultural aspects of the same period are Southwest Airlines and Microsoft. Steve Jobs often walked around the office barefoot, even after Apple was on the Fortune 500 Company ranking. This feature has become a distinctive element of the company that had tried to differentiate itself from its competitors.
4.
Dell Technologies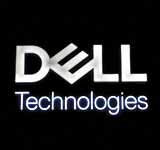 Dell Technologies Inc. is an American multinational company based in Round Rock, Texas. The company was founded in 2016 on the merger of Dell and EMC Corporation. Dell sells many computer related products, both hardware and software. In 2018, it had a market share of 17% of global PC sales, placing it in third place. Dell Technologies has three major business units: Dell - Manufacturers of PCs, tablets, printers, etc., Dell EMC - Data support, VMware - Virtualization of computers and servers. On December 28, 2018, Dell Technologies was listed on the New York Stock Exchange. That was made possible after the repurchase of the shares listed on NASDAQ. The first share price was US $46, bringing the total market value to US $16 billion. The company also has outstanding debt of nearly US $53 billion.
5.
Facebook Inc.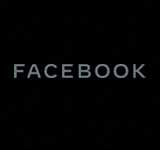 Facebook, Inc. is an American social media and technology company based in Menlo Park, California. It was founded by Mark Zuckerberg, as well as Harvard College students and roommates Eduardo Severin, Andrew McCollum, Dustin Moskowitz and Chris Hughes, originally founded by TheFacebook.com — today's Facebook, the popular global social networking website, it is considered one of the Big Four technology companies along with Amazon, Apple and Google. Facebook is one of the most valuable companies in the world. Facebook was launched in February 2004. As of September 2012, Facebook has more than one billion active users, more than half using mobile phones. Users must register before using this site. After that, users can create a personal profile, add other users as friends, and exchange messages, including automatic notifications when they update their profile. In addition, users can join user groups with the same interests, sorted by workplace, school or college, or other characteristics, and group their friends into lists such as "Colleagues" or "Close Friends".
6.
HP Inc.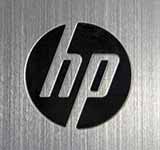 HP Inc. is an American company based in Palo Alto, California, arising from the separation of Hewlett-Packard into two companies in November 2015. It is the leading printer sales company in the world and the second in the world for the sale of personal computers and laptops, after being surpassed by Lenovo in July 2013. On October 6, 2014, Hewlett-Packard announced its split into two companies that would be listed separately on the stock market, leaving its computer and printer business to operate independently of its corporate equipment and services unit. The company dedicated to printers and personal computers and laptops would be called HP Inc. and the company dedicated to servers, storage and network equipment, software and services for third parties would be called Hewlett Packard Enterprise. For the three-month reporting period ended October 31, 2017, net income from HP Inc. reached $660 million against $492 million in profit a year earlier. Sales rose from $12.5 billion to $13.9 billion. The growth of the company's quarterly revenue was the fifth in a row.
7.
IBM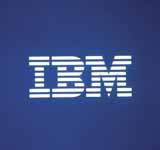 International Business Machines Corporation (IBM) is a recognized multinational American company of technology and consultancy based in Armonk, New York. IBM manufactures and markets hardware and software for computers, and offers services in infrastructure, Internet hosting and consulting in a wide range of areas related to information technology, from mainframes to nanotechnology. The company was founded in 1911 as the Computing Tabulating Recording Corporation, the result of the merger of four companies: Tabulating Machine Company, International Time Recording Company, Computing Scale Corporation, and Bundy Manufacturing Company. IBM is often described as a sales-oriented company. Traditionally, many of its chief executives and managers were chosen from among its vendors. Additionally, upper and middle management used to support sellers who were in the process of making a sale to major customers. Over time the company has become more technical. In 2003, about 178,000 of the 320,000 employees at IBM were part of the technical community, and 38,000 of them were software related.
8.
Intel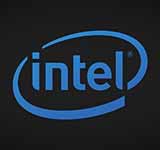 Intel Corporation is the largest manufacturer of integrated circuits in the world according to its annual turnover. The American company is the creator of the x86 series of processors, the most common processors found in most personal computers. Intel was founded on July 18, 1968 as Integrated Electronics Corporation by semiconductor pioneers Robert Noyce and Gordon Moore, and often associated with the executive direction and vision of Andrew Grove. The success began modestly when they got the Japanese company Busicom to order a shipment of microprocessors for their programmable calculators. Despite indications from the Japanese, engineer Ted Hoff designed a revolutionary chip that could be used in many other devices without needing to be redesigned. The guys from Intel quickly realized the potential of this product, capable of providing 'intelligence' to many 'dumb' machines. The only problem was that Busicom owned the rights, and to get them back Intel had to pay them $60,000.
9.
Sony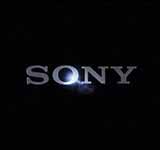 Sony Corporation is a Japanese multinational based in Tokyo (Japan) and one of the leading manufacturers worldwide in consumer electronics: audio and video, computer, photography, video games, mobile phones, professional products, etc. In 2019 Sony ranked 116th on the Fortune Global 500, A ranking of companies around the world measured by revenue. At the beginning of the 21st century, Sony came to be in the top thirty on this list on several occasions. Judging by the results and the market capitalization, Sony lived its boom in 2000 under the leadership of President Nobuyuki Idei, achieving that its shares had the maximum of their history in February 2000, achieving a value of $156 per share and achieving a market value of more than 150 billion dollars, being at that time the most valuable technology company in the world. Sony initially operated under the principles of business management in Japan. In contrast to "Americanization" on the outside, the internal workings of the company were based on the Japanese model where traditional culture imposes respect on the elderly. At Sony this form of leadership was standard practice due to the strong personality of the founders and the respect and trust they inspired.
10.
Microsoft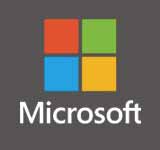 Microsoft Corporation is an American company based in Redmond, Washington. Microsoft develops, distributes, licenses and supports a wide variety of computer-related products and services. The company was founded by Bill Gates and Paul Allen on April 4, 1975. Microsoft is the world's largest software company. Microsoft is also on the list of companies with the highest market capitalization in the World, on April 25, 2019 was more than one trillion dollars worth. Microsoft was widely praised in the 1990s for its smart marketing. For example, the company chose to provide all products with the Microsoft brand name. MultiPlan was renamed Microsoft Excel and Word word processor became Microsoft Word. The company also concludes various agreements with public institutions, including by regularly making offers to schools and universities, in order to bind young developers and by giving away its own software to third parties.