Red Hat Linux (RHL for short) was one of the most popular Linux distributions made by Red Hat. The first version, 1.0, was released on November 3, 1994. It was one of the oldest distributions. However, Slackware is older. It was the first Linux distribution to use the RPM package format and gradually became the starting point for several other distributions, such as the desktop-oriented Mandriva Linux (originally Red Hat Linux with KDE), Yellow Dog Linux (which started as Red Hat Linux with PowerPC support) and ASPLinux (Red Hat Linux with better support for non-Latin letters).
Since 2003, Red Hat has not released any new versions of Red Hat Linux. The company is now focusing on the business market with its new Red Hat Enterprise Linux. Red Hat Linux 9, the latest version, was officially released April 30, 2004 for the last time. However, the Fedora Legacy project still issues updates.
Version 1.0 was presented on November 3, 1994, and although it is not as old as the legendary Slackware distribution, it does hold the title of one of the most classic and robust.
History
Red Hat Software Inc. It was founded in 1994 by Bob Young and Marc Ewing. In August 1999, Red Hat went public and its shares placed eighth in earnings on Wall Street. Four years later, the value of Red Hat's shares reached around one hundredth of the maximum value it would reach before the dotcom crisis. Even so, its successful beginnings in the stock market served to make Red Hat cover in newspapers and magazines not directly related to computer issues.
In November 1999, the company acquired Cygnus Solutions, a company founded a decade earlier and that had already demonstrated how a comprehensive strategy based on free software can make money.
In September 2003, Red Hat decided to focus its development efforts on the corporate version of its distribution, Red Hat Enterprise Linux and delegated the common version to Fedora Core, an independent project open to Red Hat.
Since 2003, Red Hat has shifted its focus to the business market with the Red Hat Enterprise Linux distribution and the non-commercial Fedora Core version. Red Hat Linux 9, the final version, officially reached the end of its useful life on April 30, 2004, although the Fedora Legacy project continued publishing updates, until the project was abandoned at the end of 2006.
The Red Hat logo shows a red hat worn by a mysterious man, highlighted on the rest of the black and white image.
Market
Red Hat Linux was intended as an operating system for server environments. It was also popular among companies with many workstations because the built-in installation script language "kickstart" made fast installation possible. From version 8.0, Red Hat also focused on the business desktop market.
Characteristics
Red Hat Linux was installed through a graphic installer, called "Anaconda", meant for beginners. There was also a built-in firewall, called "Lokkit".
From Red Hat Linux 8.0 onwards, UTF-8 was turned on as standard text encoding. This had little effect on English users, but facilitated internationalization and support of multiple languages, including ideographic and complex scripts. However, not everyone was happy with this because some old systems based on ISO-8859 could not handle this.
Version 8.0 was also the first version to contain the "bluecurve" desktop theme.
Red Hat Linux missed many functions due to possible problems with copyright and patents. For example: the MP3 support has been taken from both Rhythmbox and XMMS. Instead, Red Hat recommended using the patent-free format Ogg Vorbis. MP3 support can be installed afterwards, although royalties are sometimes required. NTFS support is also missing, it can also be installed afterwards.
Special features
Red Hat is installed with a graphic environment called Anaconda, designed for easy use by newbies. It also incorporates a tool called Lokkit to configure Firewall capabilities.
As in Red Hat Linux 8.0, UTF-8 was enabled as the typeface coding system for the system. This has little effect on English-speaking users, but when the upper part of the ISO 8859-1 character set is used, they are coded radically differently. This can be seen, for example, by users who speak French or Swedish as aggressive, as their old archiving systems look very different and can then be unusable. You can undo this change by removing the "UTF-8" part of the language settings.
Version 8.0 was also the first to include the Bluecurve graphic desktop environment.
Red Hat Linux lacks many features due to possible copyright and patent issues. For example, support for the MP3 format is disabled in both Rhythmbox and XMMS. NTFS format support is also absent, but it can also be freely installed.
Fedora
Originally Red Hat Linux was developed exclusively within Red Hat, with the sole feedback of user reports that recovered from bugs and contributions to the included software packages, and no contributions to the distribution as such. This changed late in 2003 when Red Hat Linux merged with the Fedora Linux Project aimed at the user community. The new plan is to extract the Fedora base code to create new Red Hat Enterprise Linux distributions.
Release Version History
Version names are chosen so that the name is related to the version that preceded it, but not in the same way as the version that preceded it. The dates presented come from ads published in the newsgroup comp.os.linux.announce:
1.0 (Mother's Day, in the United States), November 3, 1994.
1.1 (Mother's Day + 0.1), August 1, 1995.
2.0, September 20, 1995.
2.1, November 23, 1995.
3.0.3 (Picasso), 1 as maypole as 1996 (first version compatible processors DEC Alpha).
4.0 (Colgate), 3 as October as 1996 (first version compatible with processors SPARC).
4.1 (Vanderbilt), February 3, 1997.
4.2 (Biltmore), May 19, 1997.
5.0 (Hurricane), December 1, 1997.
5.1 (Manhattan), May 22, 1998.
5.2 (Apollo), November 2, 1998.
6.0 (Hedwig), April 26, 1999.
6.1 (Cartman), October 4, 1999.
6.2 (Zoot), April 3, 2000.
7 (Guinness), 25 as September as 2000 (this version is presented as "7" and not "7.0").
7.1 (Seawolf), April 16, 2001.
7.2 (Enigma), October 22, 2001.
7.3 (Valhalla), May 6, 2002.
8.0 (Psyche), September 30, 2002.
9 (Shrike), 31 March of 2003 (this version is presented as 9 and not "9.0").
The Fedora Project and Red Hat merged on 22 of September of 2003 (the dates have come from History of Linux at Red Hat). Fedora Core Versions:
Fedora Core 1 (Yarrow), published on November 5, 2003.
Fedora Core 1 (Yarrow) for x86-64, published March 5, 2004.
Fedora Core 2 (Tettnang), published May 19, 2004.
Fedora Core 3 (Heidelberg), published on November 8, 2004.
Fedora Core 4 (Stentz), published on June 13, 2005.
Fedora Core 5 (Bordeaux), published on March 20, 2006.
Fedora Core 6 (Zod), published October 24, 2006.
Fedora 7 (Moonshine), published May 31, 2007.
Fedora 8 (Werewolf), published on November 8, 2007.
Fedora 9 (Sulfur), published May 13, 2008.
Fedora 10 (Cambridge), published on November 25, 2008.
Fedora 11 (Leonidas), published on June 9, 2009.
Fedora 12 (Constantine), published on November 17, 2009.
Fedora 13 (Goddard), published May 25, 2010.
Fedora 14 (Laughlin), published on November 2, 2010.
Fedora 15 (Lovelock), published May 24, 2011.
Fedora 16 (Verne), published on November 8, 2011.
Fedora 17 (Beefy Miracle), published on May 29, 2012.
Fedora 18 (Spherical Cow), published on January 15, 2013.
Fedora 19 (Schrödinger's cat), published July 2, 2013.
Fedora 20 (Heisenbug), published on December 17, 2013.
Fedora 21, published on December 9, 2014.
Fedora 22, published on May 26, 2015.
Fedora 23, published on November 3, 2015.
Fedora 24, published on
Fedora 25, published on
Fedora 26, published July 11, 2017.
Red Hat Enterprise Linux (the dates presented are from Red Hat Enterprise Linux Release Dates):
Red Hat Enterprise Linux 1.
Red Hat Enterprise Linux 2.1 AS (Pensacola), published on March 23, 2002.
Red Hat Enterprise Linux 3 (Taroon), published October 22, 2003.
Red Hat Enterprise Linux 4, published February 15, 2005.
Red Hat Enterprise Linux 5, published March 15, 2007.
Red Hat Enterprise Linux 6, published on November 9, 2010.
Red Hat Enterprise Linux 7, published June 9, 2014.
"Red Hat Linux" is at the

10

th Position in this list.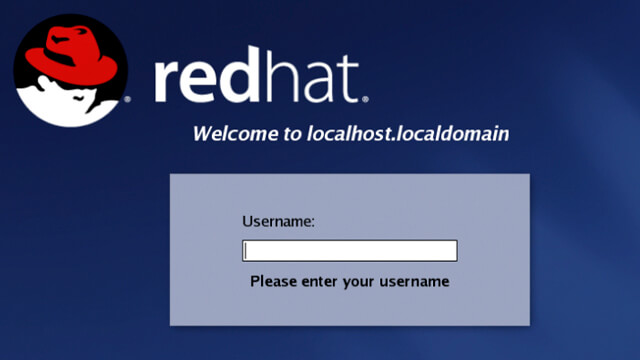 Comments on Red Hat Linux