1.
Mirza Ghalib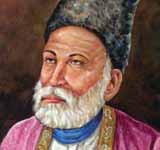 "haiñ aur bhī duniyā meñ suḳhan-var bahut achchhe
kahte haiñ ki 'ġhālib' kā hai andāz-e-bayāñ aur".

Mirza Asad-Ullah Beg Khan aka "Ghalib" or "Mirza Ghalib" was a great poet of Urdu and Persian language. He is considered the greatest poet of Urdu language and he is also credited for making the flow of Persian poetry popular in the Indian language. The letters written by Ghalib, which were not published at that time, are also considered as important documents of Urdu writing. Ghalib is known as an important poet in India and Pakistan. He received the titles of Dabir-ul-Mulk and Nazm-ud-Daula. Mirza, who wrote Ghalib (and Assad), was also a court poet of Bahadur Shah Zafar, the last ruler of the Mughal period. Ghalib, who spent his life in Agra, Delhi and Calcutta, is mainly remembered for his Urdu ghazals. He wrote about himself that there are many good poets in the world, but his style is most unique.
2.
Allama Iqbal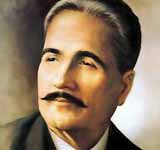 maanā ki terī diid ke qābil nahīñ huuñ maiñ
tū merā shauq dekh mirā intizār dekh

Muhammad Iqbal Masoudi was a famous poet, leader and philosopher of undivided India. His poetry in Urdu and Persian is counted among the best poetry of modern times. His major compositions are: Asrar-e-Khudi, Rumuz-e-Bekhudi and Bang-e-Dara, which include the patriotic Tarana-e-Hind (Sare Jahan Se Achcha). His poetry written in Persian is very famous in Iran and Afghanistan, where he is called Iqbal-e-Lahore. Iqbal Masoudi wrote "Tarana-e-Hind" before the independence of India, whose initial words were - "Saare Jahan Se Achchha, Hindostan Hamara". At that time, he used to exhort the people of undivided India to remain united with this collective patriotic song and in some parts of this song, he inspired people of all religions to say 'Hindi hai hum watan hai' and inspire patriotism and nationalism.
3.
Mir Taqi Mir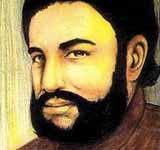 mujh ko shā.er na kaho 'mīr' ki sāhab maiñ ne
dard o ġham kitne kiye jam.a to dīvān kiyā

Khuda-e-Sukhan Mohammad Taki aka Mir Taki "Mir" was a great poet of Urdu and Persian language. Mir is remembered for the practice of Urdu which has a good mix and harmony of Persian and Hindustani words. Mir Takdi Mir saw Delhi torn apart by the attacks of Ahmed Shah Abdali and Nadirshah. The Soreness of this tragedy is reflected in his compositions.
4.
Rahat Indori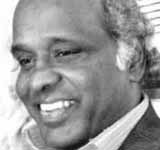 shāḳhoñ se TuuT jaa.eñ vo patte nahīñ haiñ ham
āñdhī se koī kah de ki auqāt meñ rahe

Rahat Indori is an Indian Urdu poet and lyricist of Hindi films. He has also been a professor of Urdu literature at Devi Ahilya University, Indore. Rahat Indori ji started teaching Urdu literature at Indrakumar College, Indore in the initial phase. According to his students he was the best lecturer in the college. Then in between he became very busy with Mushayars and started receiving invitations from all over India and abroad. He had a priceless ability, hard work and a distinctive style of art of words, which quickly and very well made him very popular among the masses. Rahat Saheb quickly established a special place for himself in the hearts of the people and within three to four years the scent of his poetry made him a famous poet in the world of Urdu literature. He was not only proficient in studies but he was also proficient in sports, he was also the captain of football and hockey team at school and college level. He was only 19 when he recited his first poetry in his college days.
5.
Akbar Allahabadi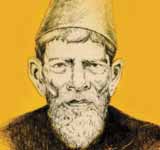 ham aah bhī karte haiñ to ho jaate haiñ badnām
vo qatl bhī karte haiñ to charchā nahīñ hotā

Akbar Allahabadi was born in a respectable, family in Bara, near Allahabad in the name of Syed Akbar Hussain on 1846. His father's name was Syed Taffazul Hussain. Akbar did his primary education at home by his father. Akbar was essentially a lively, optimistic poet. Akbar was a brilliant, rational, sociable man. And his poem was the hallmark of poetry with a remarkable sense of humor, whether it was Ghazal, Najam, Rubai or Qit, he had a different style of his own. He was a social reformer and worked through his reformist zeal wit and humor. There is hardly any aspect of life that had escaped the eyes of his satire.
6.
Bashir Badr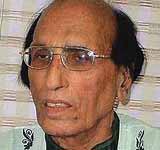 kuchh to majbūriyāñ rahī hoñgī
yuuñ koī bevafā nahīñ hotā

Dr. Bashir Badr is considered as the Urdu poet who has beaten the heights of success for a long distance and has taken the hearts of people in his poetry. He has been awarded the Padma Shri in 1999 for his contributions to literature and drama academy. Dr. Bashir Badr is one of the most famous poet of the country in Hindi and Urdu for 56 years. More than two dozen countries have attended Mushaira. Bashir Badr is the poet of common man. It is the specialty of Bashir Badr Sahab to tell the common things of life in his ghazals with utmost beauty and modesty. He gave a new tone to Urdu Ghazal. This is the reason why he has made a special place in the hearts of the listener and the readers.
7.
Munawwar Rana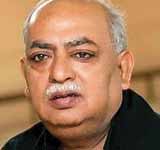 abhī zinda hai maañ merī mujhe kuchh bhī nahīñ hogā
maiñ ghar se jab nikaltā huuñ duā bhī saath chaltī hai

Munawwar Rana is an Urdu language writer. He was awarded the Sahitya Akademi Award in 2014 for Shahdaba, a poem composed by him. At the time of India-Pakistan partition, many of his close relatives and family members left the country and moved to Pakistan. But despite communal tension, Munawar Rana's father considered it his duty to remain in his country. Munavvar Rana's early education took place in Calcutta (renamed Kolkata). Rana has also written memoirs apart from Ghazals. The popularity of his writings can be gauged from the fact that his works have been translated into many languages other than Urdu.
8.
Faiz Ahmed Faiz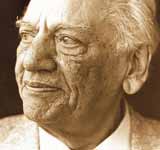 bol ki lab āzād haiñ tere
bol zabāñ ab tak terī hai
terā sutvāñ jism hai terā
bol ki jaañ ab tak terī hai

Faiz Ahmad Faiz was a noted Punjabi poet of the Indian subcontinent, who is known for his inklabi creations combined with rasik bhav (revolutionary and romantic). Faiz, who lived in the army, prison and exile, wrote many scenes and ghazals and supported the compositions of the modern progressive period in Urdu poetry. He was also nominated for the Nobel Prize. Faiz was accused many times of being a communist and a non-Islamist, but non-Islamic colors were not found in his writings. His poem 'Zindan-nama' written during the jail was well-liked. Some of the lines written by him have now become part of the common language of Indo-Pakistan, such as 'aur bhi gham hain zamane mein mohabbat ke siwa', 'Hum Dekhenge.. Lazim hai ke hum bhi dekhenge'.
9.
Zauq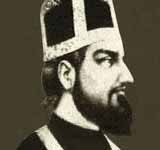 ab to ghabrā ke ye kahte haiñ ki mar jā.eñge
mar ke bhī chain na paayā to kidhar jā.eñge

Mohammad Ibrahim Zauk was a famous poet of Urdu. His real name was Sheikh Ibrahim. In contemporary poets of Ghalib, Zauk holds a very high status. He was born in 1789 to Sheikh Muhammad Ramzan. Zevq, the most famous poet of Urdu literature after Sevda-yi Dehlavi, also began to recite poetry with ghazal and became famous for his poems in this genre. Despite his strong talent in poetry, like many other poets of the period, Mirza Asadullah khan was less trusted than contemporary poets such as Mirza Asadullah khan Galib and Momin khan Momun due to the lack of philosophical depth in his poems. He also played an important role in the history of literature with his contributions to the development of the Urdu language.
10.
Kaifi Azmi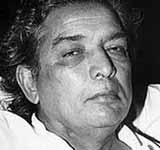 bastī meñ apnī hindū musalmāñ jo bas ga.e
insāñ kī shakl dekhne ko ham taras ga.e

Kaifi Azmi's real name was Akhtar Hussain Rizvi. Born on 14 January 1919 in Mizwan, a small village in Azamgarh district of Uttar Pradesh. He liked to read poems in the naive javelin environment of the village. When the brothers encouraged him, he started writing himself. At the age of 11, he wrote his first ghazal. As a teenager, he started joining Mushaira. In the year 1936, influenced by communist ideology and took membership. Troubled by religious orthodoxy, Kaifi finds a solution to all problems in this ideology. He decided that he would use the pen for social message only. Qaifi Azmi received the Filmfare Award several times in addition to the National Award. In 1974, the Government of India honored him with the Padma Shri.
11.
Sahir Ludhianvi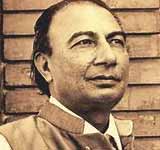 ġham aur ḳhushī meñ farq na mahsūs ho jahāñ
maiñ dil ko us maqām pe laatā chalā gayā

Sahir Ludhianvi was a famous poet and lyricist. He was born in Ludhiana and lived in Lahore and Bombay. He wrote the first song for the film Azadi Ki Raah (1949), but he got fame from the lyrics for the film Naujawan, whose music composer was Sachin Dev Burman. The song 'Thandi hawayen lehra ke aayein' Naujwan from the film Naujawan became very popular and is still till date. It is said of him that he did not pay as much attention to himself as he did to others. He was an atheist and after independence he missed many of his Hindu and Sikh friends who were in Lahore. His songs written for Hindi (Bollywood) films also reflect his personality. The sanity in his songs reflects something as if it is related to his life.
12.
Gulzar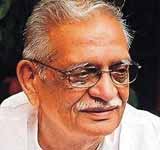 ruke ruke se qadam ruk ke baar baar chale
qarār de ke tire dar se be-qarār chale

Sampoorn Singh Kalra, popularly known as Gulzar, is a famous lyricist of Hindi films. In addition, he is a poet, screenwriter, film director, playwright and famous shaayar. His compositions are mainly in Hindi, Urdu and Punjabi, but he also composed in Braj Bhasha, Khadi Boli, Marwari and Haryanvi. Gulzar has also been awarded the Sahitya Academy Award in the year 2002 and the Padma Bhushan, the third highest civilian honor given by the Government of India in the year 2007. In 2009, he received the Oscar for Best Song for the song Jai Ho in the Danny Boyle-directed film Slumdog Millionaire. He has also been awarded the Grammy Award for the song 'Ruke Ruke se Qadam'.
13.
Nazeer Akbarabadi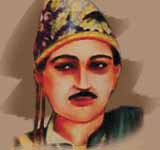 mai pī ke jo girtā hai to lete haiñ use thaam
nazroñ se girā jo use phir kis ne sambhālā

Nazir Akbarabadi was an Indian poet of the 18th century who is called the "Father of Nazm". He wrote many ghazals, his most famous satirical ghazal being Banjaranama. Nazir was a poet of the common people, he wrote on the subjects of common life, seasons, festivals, fruits, vegetables etc. He is vivid examples of secularism. He has written about two lakh compositions. But about six thousand of his compositions are found and out of these, about 600 are Ghazals. The age that he spent in Agra, which was then known as Akbarabadi.
14.
Javed Akhtar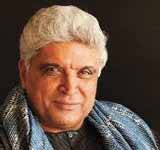 ūñchī imāratoñ se makāñ merā ghir gayā
kuchh log mere hisse kā sūraj bhī khā ga.e

Javed Akhtar's name is a very well known name in the India. Javed Akhtar is not only a poet, lyricist and screenwriter of films, he is also a famous personality as a social worker. He was born on 17 January 1945 in Gwalior. Father Jan Nisar Akhtar was a famous progressive poet and mother Safia Akhtar was a famous Urdu writer and teacher. Muztar Khairabadi, the famous poet of his era was Javed's grandfather. But despite all this, Javed's childhood was like a migrant. When Javed was young, his mother died. After spending some time at his maternal grandparents' house in Lucknow, he was sent to his house in Aligarh, where he had his early schooling. In 2007, Javed was awarded the Padma Bhushan by the Government of India.
15.
Majrooh Sultanpuri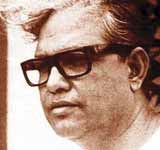 maiñ akelā hī chalā thā jānib-e-manzil magar
log saath aate ga.e aur kārvāñ bantā gayā

Mazruh Sultanpuri was a Indian Urdu poet. Was a noted lyricist of Hindi films and one of Urdu's greatest poets of the progressive movement. He is counted among the finest poets of the 20th century Urdu literature. He is famous as a lyricist in Bollywood. He worked to give a new direction to the country, society and literature through his compositions. He was such a favorite poet of the country due to which Urdu attained a new status. Speakers also mentioned in his famous lines, 'koī ham-dam na rahā koī sahārā na rahā, ham kisī ke na rahe koī hamārā na rahā '. Majrooh Sultanpuri wrote songs for Hindi films for more than fifty years. Majrooh Sultanpuri had to spend a year in jail for writing a raging poem against Pandit Nehru's policies. In 1994, he was awarded the Dadasaheb Phalke Award, the highest honor in the film industry.
16.
Nida Fazli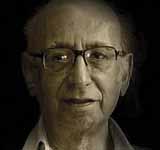 kabhī kisī ko mukammal jahāñ nahīñ miltā
kahīñ zamīn kahīñ āsmāñ nahīñ miltā

Muktada Hasan Nida Fazli or simply Nida Fazli was a famous poet of Hindi and Urdu, he died on 04 February 2014 in Mumbai. In Delhi, the third child was born to father Murtuza Hassan and mother Jameel Fatima, whose name was mixed with the elder brother's name and was named Muktada Hassan. The father himself was a poet. He spent his childhood in Gwalior where he was educated. He completed his postgraduate studies from Gwalior College (Victoria College or Laxmibai College) in 1958. He started writing from a young age. Nida Fazli is his writing name. Nida means Voice. Fazila is the name of an area in Kashmir from where the ancestors of Nida came and settled in Delhi, so he added Fazli to his surname.
17.
Jigar Moradabadi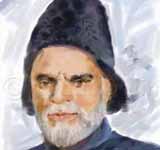 ham ko miTā sake ye zamāne meñ dam nahīñ
ham se zamāna ḳhud hai zamāne se ham nahīñ

Jigar Muradabadi, another name: Ali Sikandar, one of the most famous Urdu poet of the 20th century and one of the major signatures of Urdu Ghazals. He was awarded the Sahitya Akademi Award in 1958 for his highly acclaimed poetry collection "Atish-e-Gul". Jigar was born on 6 April 1890 in the house of the poet's father Maulana Ali 'Nazar'. He got his initial education but due to severe illness as well as some domestic troubles, he did not study further. Anyway, he considered book studies as harmful for poetry. However, due to his personal hobby, he completed Persian studies at home. By this time his name was Ali Sikandar. His ancestor Maulvi Muhammad Sami was a resident of Delhi and was the teacher of Badshah Shah Jahan. Became the king's wrath for some reason. Hence, he left Delhi and settled in Moradabad. Hafiz Muhammadanur 'Noor', the grandfather of 'Jigar', was also a shayar.
18.
Irshad Kamil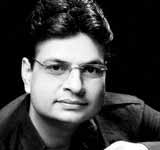 Jāb se Gaāoñ Se Maīñ Sheher Huā,
Itna Kadwā Ho Gayā Kī Zeher Huā...

Irshad Kamil is an Indian Hindi/Urdu poet and lyricist. He has written songs for Jab We Met, Jasmine, Love Aaj Kal, Rockstar and Aashiqui 2. Kamil has done PhD in Hindi/Urdu. Irshad used to write the title track of television shows in his early career. He wrote the title tracks of several shows. These include 'Na Jaiyo Pardesh', 'Kanha se Kanha'. In those days, Kamil wrote the title track of the Pankaj Kapoor-directed show Drishyam. Kamil's life changed just after this show. After this show, he got an entry in Hindi cinema. Kamil made his entry into Hindi cinema with the film Chameli. He wrote songs for this film which became very famous. After this, everyone in Bollywood wanted to work with him. He wrote songs for several films for which he was also honored with several awards. Kamil has also received the Filmfare Award for Imtiaz Ali's film Rockstar.
19.
Amir Khusro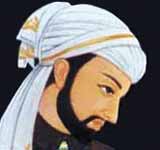 Main Hindustan ki tuti hoon.
Agar tum wastav me mujhe jaanna chahte ho to HINDAVI me puchho.
Main tumhe anupama baatain bata sakunga - Amir Khusro

Abul Hasan Yameenuddin Amir Khusro was a prominent shayar, poet, singer and composer living near Delhi around the fourteenth century. His family was related to the royal court for many generations. Amir Khusro himself saw the rule of 7 sultans. Amir Khusro was the first Muslim poet to use Hindi words in encompassing manner. He was the first person who wrote together in Hindi, Hindvi and Persian. He is credited with the invention of Khadi Boli. He is known for his riddles and reticence. He first referred to Hindavi for his language. He was also a Persian poet. He had the shelter of the Delhi Sultanate. The list of his books is long. Also, their history is important in source form.