1.
Frida Kahlo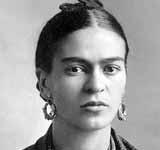 Magdalena Carmen Frida Calderon was a Mexican painter. Her life was marked by the misfortune of contracting poliomyelitis and then by a serious accident in her youth that kept her bedridden for long periods, reaching up to 32 surgical operations. She led an unconventional life. Her pictorial work revolves thematically around her biography and her own suffering. She authored some 200 works, mainly self-portraits, in which she projected her difficulties in surviving. Frida's work and that of her husband, the renowned painter Diego Rivera, influenced each other. Both shared a taste for Mexican folk art of indigenous roots, inspiring other Mexican painters of the post-revolutionary period. In 1939 she exhibited her paintings in France thanks to an invitation from André Breton, who tried to convince her that they were "surrealists", although Kahlo said that this trend did not correspond to her art since she did not paint dreams but her own life. One of the works in this exhibition (Self-Portrait-The Frame, which is currently in the Pompidou Center) became the first painting by a Mexican artist acquired by the Louvre Museum. Until then, Frida Kahlo had painted only privately and she had a hard time admitting that her work could have a general interest. Although she enjoyed the admiration of prominent painters and intellectuals of her time as Pablo Picasso, Vasili Kandinski, André Breton or Marcel Duchamp, her work achieved fame and true international recognition after her death, especially in the late 1980s and early 1990s by collectors such as singer Madonna.
2.
Jan van Eyck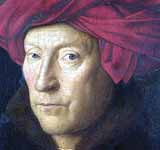 3.
Diego Velázquez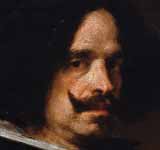 Diego Rodriguez de Silva y Velázquez, known as Diego Velázquez, was a Spanish Baroque painter considered one of the greatest exponents of Spanish painting and teacher of the universal painting. He spent his early years in Seville, where he developed a naturalistic style of tenebrist lighting, influenced by Caravaggio and his followers. At the age of 24 he moved to Madrid, where he was appointed painter of King Felipe IV and four years later he was promoted to chamber painter, the most important position among court painters. In this work he devoted the rest of his life. His job was to paint portraits of the king and his family, as well as other paintings designed to decorate the royal mansions. His presence in court allowed him to study the royal collection of painting that, along with the teachings of his first trip to Italy, where he met both the old painting and the one that was done in his time, were influential influences to evolve to a style of great luminosity, with fast and loose strokes. In his maturity, from 1631, he painted in this way great works such as The Surrender of Breda. In his last decade his style became more schematic and flamboyant, reaching an extraordinary domain of light. This period was inaugurated with the Portrait of Pope Innocent X, painted on his second trip to Italy and to him belong his last two masterpieces: Las meninas and Las hilanderas.
4.
Georgia O'Keeffe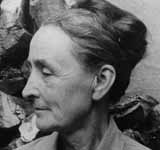 Georgia Totto O'Keeffe was an American artist, known especially for her paintings of flowers, skyscrapers of New York and landscapes of New Mexico. O'Keeffe has been recognized as the "Mother of American Modernism". In 1905, O'Keeffe began her serious formal artistic training at the school of the Art Institute of Chicago and then at the League of Art Students in New York, but felt limited by her lessons, which focused on rebuilding or copying what that was in nature. In 1908, unable to finance higher education, she worked for two years as a commercial illustrator, and then spent seven years between 1911 and 1918 teaching in Virginia, Texas and South Carolina. During that time, she studied art during the summers between 1912 and 1914 and was introduced to the principles and philosophies of Arthur Wesley Dow, who supported works of art created based on personal style, design and interpretation of themes, instead of trying to copy or represent. This caused a great change in the way she felt and approached art, as seen in the early stages of her watercolors from her studies at the University of Virginia and more dramatically in the coal drawings she produced in 1915 that they carried to total abstraction. Alfred Stieglitz, an art dealer and photographer, conducted an exhibition of her work in 1916. Over the next two years, she was a teacher and continued her studies at Teacher's College, Columbia University.
5.
Leonardo da Vinci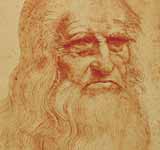 Leonardo da Vinci was a Florentine polymath of the Italian Renaissance. He was painter, anatomist, architect, paleontologist, artist, botanist, scientist, writer, sculptor, philosopher, engineer, inventor, musician, poet and urbanist. He died accompanied by Francesco Melzi, whom he bequeathed his projects, designs and paintings. After spending his childhood in his hometown, Leonardo studied with the Florentine painter Andrea de Verrocchio. His first important works were created in Milan at the service of Duke Ludovico Sforza. He then worked in Rome, Bologna and Venice and spent his last years in France, at the invitation of King Francis I. His most famous historical association is painting. Two of his best-known works, La Gioconda and The Last Supper, have been copied and parodied several times, as has his drawing of the Vitruvian Man. However, only about 20 of his works are known, mainly due to his repeated (and sometimes disastrous) experiments with new techniques and his chronic inconstancy. This small number of creations, together with their notebooks with drawings, scientific diagrams and reflections on the nature of the painting, constitute a legacy for the successive generations of artists. The Mona Lisa is the portrait that has generated the most literature throughout the history of art. It has given rise to stories, novels, poems and even operas. It was a famous work from the moment of its creation.
6.
Andy Warhol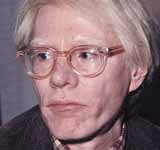 7.
Caravaggio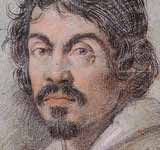 Michelangelo Merisi da Caravaggio, known as Caravaggio, was a Italian painter, active in Rome, Naples, Malta and Sicily between 1593 and 1610. His painting combines a realistic observation of the human figure, both physically and emotionally, with a dramatic use of light, which exerted a decisive influence on the formation of the Baroque painting. Caravaggio reflected a careful anatomical observation with a dramatic use of chiaroscuro that would become known as tenebrism. This technique became a dominant stylistic element, darkening the shadows and transfiguring objects in bright beams of light. He vividly expressed crucial moments and scenes, often with violent struggles, torture and death. He worked quickly with natural models, disregarding sketches to work directly on the canvas. His influence was profound in the new Baroque style that emerged from Mannerism and can be traced in the works of great masters such as Pedro Pablo Rubens, José de Ribera, Rembrandt and Diego Velázquez, as well as in innumerable artists of the next generation, who for manifesting their profound influence were called "caravaggistas" or "tenebristas". Today, only less than 100 paintings are preserved, of which 80 are genuine and the rest are attributed to them in the middle of controversies and debates.
8.
Claude Monet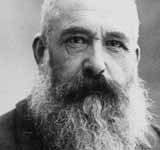 Claude Monet was a French painter, one of the creators of the impressionism. The term impressionism derives from the title of his work Impression, rising sun (1872). His first works, until the middle of the 1860s, are realistic in style. Monet managed to exhibit some at the Paris Motor Show. From the end of the 1860s he began painting impressionist works. This deviation from the taste of the time, which was marked by the academies of art, worsened its economic situation while strengthening its decision to continue on that random path. In the 1870s he was part of the Impressionist exhibitions in which Pierre-Auguste Renoir and Edgar Degas also participated. His work Impression, Rising Sun was part of the Salon des Refusés of 1874. His career was promoted by dealer Paul Durand-Ruel, but despite this his financial situation remained difficult until the mid-1890s. At this time, Monet developed the concept of "series", in which a motif is repeatedly painted with different lighting. At the same time he began to work in the famous garden of his house in Giverny with water lily ponds that he later used as a motif for his paintings.
9.
Diego Rivera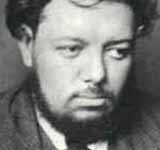 10.
Edgar Degas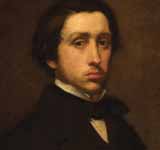 Hilaire-Germain-Edgar de Gas, better known as Edgar Degas, was a French painter and sculptor. Considered one of the founders of Impressionism, although he himself rejected the name and preferred to call it realism or realistic art, Degas was one of the great cartoonists of history for his masterful capture of the sensations of life and movement, especially in his works of dancers, horse races and nudes. His portraits are highly appreciated for the psychological complexity and sense of truth they convey. In 1861 he began his first studies on horses during the visit he made to his friend Paul Valpincon in Normandy. His first exhibition in the Parisian Salon was in 1865, when the jury accepted his painting War Scene in the Middle Ages that did not attract much attention. Degas continued to exhibit his works in the Hall annually. However, during the following five years none of the works presented were of historical theme, and thus his Steeplechase, the fallen horseman (Hall of 1866) marked his estrangement with traditional art. The change in Degas' art, which went from the grandiloquent history paintings to portraying contemporary themes, was mainly due to Édouard Manet, whom Degas had met in 1864 when both artists copied the same painting by Velázquez at the Louvre Museum.
11.
Edvard Munch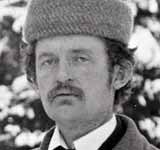 Edvard Munch was a painter and Norwegian engraver. His evocative works on anguish profoundly influenced German expressionism in the early twentieth century. His works have been considered as constant variations on the great symphony of human existence on its diurnal sides, but even more, as is congruent with finisecular sensibility, at night. Love and hate, desire and anguish, passions and emotions, are elevated to archetypes of the mood of modern man or even of the human condition itself. The painter said of himself that, just as Leonardo da Vinci had studied human anatomy and dissected bodies, he tried to dissect souls. Therefore, the most frequent themes in his work were those related to human feelings and tragedies, such as loneliness (Melancholy), anguish (The scream), death (Death of a bohemian) and eroticism (Lovers, The kiss) He is considered a precursor of expressionism, for the strong expressiveness of the faces and attitudes of his figures, in addition to the best Norwegian painter of all time. When he died, he bequeathed more than 1000 paintings, 15,400 prints, 4500 drawings and watercolors and six sculptures to the city of Oslo, which he built the Munch Museum in the Tøyen neighborhood in his honor. The works were financed with the collection of municipally owned movie theaters, and opened in 1963.
12.
Eugène Delacroix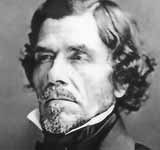 13.
Francisco Goya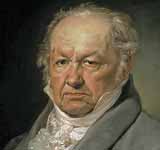 14.
Georges-Pierre Seurat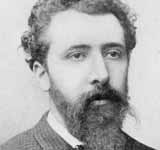 Georges-Pierre Seurat was a French painter and one of the founders of the Neo - Impressionism. His work Sunday afternoon on the island of Grande Jatte is one of the icons of 19th century painting. Seurat takes from the color theorists the notion of a scientific approach to painting. Seurat believed that a painter could use color to create harmony and emotion in art in the same way that musicians use variations of sound and time to create harmony in music. Seurat theorized that the scientific application of color was like any other natural law, and was led to prove this conjecture. He thought that knowledge of perception and optical laws could be used to create a new artistic language based on his own heuristic system and began to show this language using lines, and color scheme and intensity. Seurat called this language Chromoluminarism. His letter to Maurice Beaubourg in 1891, captures his feelings about the scientific approach to emotion and harmony. He affirmed that Art is harmony. Harmony is the analogy of opposites, and similar elements of tone, color, and line, considered through their dominance and under the influence of light in joyful, serene or sad combinations.
15.
Grant Wood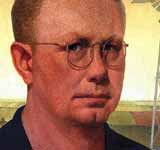 16.
Gustav Klimt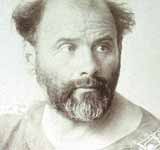 Gustav Klimt was an Austrian painter simbolista, and one of the most prominent representatives of the movement Nouveau of Viennese secession. Klimt painted canvases and murals with a very ornate personal style, which he also manifested through handicraft objects, such as those found in the Viennese Secession Gallery. Intellectually related to a certain romantic ideology, Klimt found in the nudefeminine one of its most recurrent sources of inspiration. His works are endowed with an intense sensual energy, reflected with special clarity in his numerous notes and pencil sketches, in some ways heirs of the tradition of erotic drawings of Rodin and Ingres. Klimt's work has been identified with the sumptuous decoration based on gilded and brightly colored ornamental elements, but also with covert phallic forms that indicate the character of the drawings in which they were inspired. In the first version of Judith, for example, although also in The Kiss and, above all, in the Dánae of 1907, abstract elements of an unmistakable sexual character appear. Being the woman one of the most recurring themes of Klimt, it is logical that the artist represented many of the facets of the feminine character, although he felt a special predilection for a type of aggressive and dominant woman that could be identified with the iconic model of the femme fatale.
17.
Henri Matisse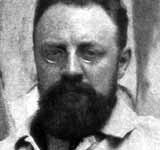 Henri Émile Benoît Matisse was a French painter known for his use of color and for his original and fluid use of the drawing. As a cartoonist, engraver, sculptor, but mainly as a painter, he is widely recognized, along with Pablo Picasso, as one of the great artists of the twentieth century. At the beginning of his career, he was identified with Fovism and by the 1920s he had already stood out for his mastery in the expressive language of color and drawing, which he displayed in an immense production that extended for more than half a century, and that he established his reputation as one of the central figures of modern art. During his career, he knew how to combine in his works the influence of artists such as Van Gogh or Gauguin, with that of Persian ceramics, African art or Moorish fabrics. Unlike the variety that is possible to find in the work of some of his contemporaries such as Picasso, Matisse's search focused on the balance between color and form. This can be seen from the first painting that makes its way into the artistic scene, Luxury, calm and voluptuousness of 1904, which is surrounded by simplicity and freshness, while denoting a deep reflection.
18.
Jackson Pollock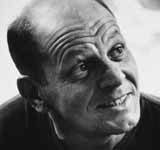 19.
Johannes Vermeer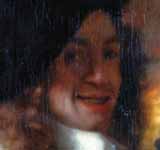 Johannes Vermeer van Delft, called by his contemporaries Joannis see Meer or Joannis van der Meer and even Jan see Meer, is one of the most recognized Dutch painters of Baroque art. He lived during the so-called Dutch Golden Age, in which the United Provinces of the Netherlands experienced an extraordinary political, economic and cultural flourishing. Vermeer's complete work is very small. Only 33 to 35 frames are known. This could be because he painted for patrons, on request, rather than for the art market. He painted other works, today lost, which are known by old auction records. His first works were historical, but he achieved fame thanks to his traditional painting, often considered gender, which forms the majority of his production. His best-known paintings are Vista de Delft and La joven de la perla. In life he was a painter of moderate success. He did not have a relieved life, perhaps due to the small number of paintings he produced, and his death left debts to his wife and eleven children. Practically forgotten for two centuries, from the mid-nineteenth century Vermeer's painting had wide recognition. Théophile Thoré contributed to Vermeer's consecration with very complimentary newspaper articles. He is currently considered one of the greatest painters in the Netherlands. He is also particularly recognized for his expertise in the use and treatment of light.
20.
Mark Rothko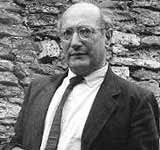 21.
Michelangelo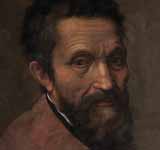 Michelangelo Buonarroti, known in Spanish as Michelangelo, was an architect, sculptor and painter Italian Renaissance, considered one of the greatest artists in history both for their sculptures as for his paintings and architectural work. He developed his artistic work over more than seventy years between Florence and Rome, which was where his great patrons lived, the Medici family of Florence and the different Roman potatoes. It was the first Western artist of the two biographies were published in Life: Lives of the Most Excellent Painters, of Giorgio Vasari, published in 1550 in its first edition, which was the only living artist included, and Vita by Michelangelo Buonarroti, written in 1553 by Ascanio Condivi, painter and disciple of Michelangelo, which collects the data provided by Buonarroti himself. He was greatly admired by his contemporaries, who called him the Divine. He triumphed in all the arts in which he worked, characterized by his perfectionism. The sculpture, as he had declared, was his favorite and the first to which he dedicated himself, next the painting, almost as an imposition on the part of Pope Julius II, and which resulted in an exceptional work that magnifies the vault of the Sistine Chapel and already in his last years, he made architectural projects.
22.
Pablo Picasso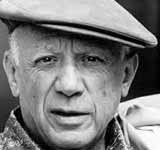 Pablo Ruiz Picasso was a painter and Spanish sculptor. He is considered since the genesis of the twentieth century as one of the greatest painters who participated in many artistic movements that spread throughout the world and exerted a great influence on other great artists of his time. His works are present in museums and collections throughout Europe and the world. Also tackled other genres such as drawing, the engraving, the illustration of books, sculpture, ceramics and design of scenery and costumes for theatrical productions. He also has a brief literary work. Politically, Picasso declared himself a pacifist and communist. He was a member of the Communist Party of Spain and the French Communist Party until his death occurred on April 8, 1973 at ninety-one years old, at home called "Notre-Dame-de-Vie" From the French town of Mougins. He is buried in the castle park of Vauvenargues (Bouches-du-Rhone).
23.
Paul Cézanne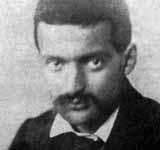 Paul Cézanne was a French painter Post - Impressionist, considered the father of modern painting and whose work laid the foundation for the transition between the artistic conception nineteenth century towards the artistic world of the twentieth century, new and different. However, while he lived, Cézanne was an ignored painter who worked in the midst of great isolation. He distrusted critics, had few friends and until 1895 he exhibited only occasionally. He was a "painter of painters", that critics and the public ignored, being appreciated only by some impressionists and at the end of their life by the new generation. Light and color play a major role in Cézanne's work. Due to the use of color, however, his work is not purely impressionistic, but it is already ahead of expressionism. For example, Cézanne often uses warm and cool colors against each other. Because of his sometimes angular formal language, some people already consider his work to be cubism. He also uses more solid and brighter colors than his contemporaries, the Impressionists. Paul Cézanne is seen as the founder of modern art. The formal language of Cézanne therefore inspired the cubism of Picasso and Braque. Picasso called Cézanne his one and only master. Cézanne is seen as the father for the artists who came after him.
24.
Peter Paul Rubens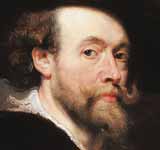 Peter Paul Rubens was a southern Dutch painter of Flemish baroque, draftsman, carpet designer and diplomat, worked in Antwerp. He was also called Pieter Paul, Pieter Pauwel or Petrus Paulus. Rubens started as a page with Lalaing in Oudenaerde, studied with three Flemish painters and subsequently made his services available to the court of Mantua, the archdukes Albrecht and Isabella of Brussels and Ferdinand, who succeeded Isabella as governor of the Southern or Spanish Netherlands. He also acted as a diplomat for them. Rubens painted many altarpieces with the help of a large studio in Antwerp, but he also depicted the life story of Maria de 'Medici in the Palais du Luxembourg in Paris and that of the English king James I in Whitehall in London. Rubens also made work for the Spanish kings Philip III and Philip IV. He had a beautiful house on the Wapper, the 'Rubens House' and later bought Steen Castle. Rubens studied the art of Antiquity and the Renaissance throughout his life and used many mythological motifs in his art. Titian of the Venetian School in particular was a great example for him. He had close contacts with the Jesuits and devoted himself with heart and soul to the Counter-Reformation and the glorification of various people.
25.
Pierre-Auguste Renoir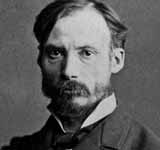 Pierre-Auguste Renoir was a French painter impressionist, which in the second part of his career was interested in the painting of female bodies in landscapes, often inspired by Renaissance and Baroque classical paintings. Renoir offers a more sensual interpretation of impressionism, more inclined to ornamental and beauty. It does not usually affect the harshest of modern life, as Manet or Van Gogh sometimes did. He always kept one foot in tradition. He got in touch with the painters of the eighteenth century who showed the gallant society of Rococo, like Watteau. In his creations he shows the joy of living, even when the protagonists are workers. They are always characters that have fun, in a pleasant nature. He can be related to it with Henri Matisse, despite his different styles. He treated themes of flowers, sweet scenes of children and women, which reminds Rubens of the thick shapes. As for his style and technique, a strong influence of Corot is noted in him. Renoir has a vibrant and bright palette that makes him a very special impressionist. The box, The swing, Dance at the Moulin de la Galette, Lunch of rowers and The great bathers are his most representative works.
26.
Raphael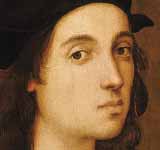 Raffaello Sanzio, also known as Rafael Urbino or simply as Rafael. He was a painter and architect Italian of the Renaissance. In addition to his pictorial work, which would be admired and imitated for centuries, he made important contributions in architecture and as an inspector of antiquities, was interested in the study and conservation of Greco-Roman vestiges. Son of a painter of modest relevance, he was considered a child prodigy for his precocious ability and when he was an orphan he trained in the workshops of several prestigious artists. At age 25 he obtained his first official commission, the decoration of the Vatican Stays, where he painted some frescoes such as The School of Athens, considered one of his top works. He is celebrated for the perfection and grace of his visual arts, highlighting painting works and artistic drawing. Together with Michelangelo and Leonardo da Vinci, he forms the trio of the great masters of the period. He was born on Good Friday and died on this same holiday the day he turned 37. He was a very productive artist, partly thanks to the fact that he directed a workshop made up of numerous collaborators, and despite his premature death, he left an extensive work that is still largely preserved. Most of his work is housed in the Vatican Museums, as he decorated with frescoes the rooms known as the Raphael Stays, the main commission of his career, which was left unfinished because of his death and was completed by assistants.
27.
Rembrandt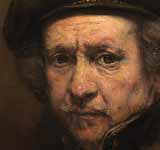 Rembrandt Harmenszoon van Rijn, better known simply as Rembrandt was a painter and engraver Dutch. The history of art is considered one of the greatest masters' Baroque painting and printmaking, being certainly the most important artist in the history of the Netherlands. His contribution to the painting coincides with what historians have called the Dutch golden age, the considered peak of their culture, science, commerce, power and political influence. Having achieved success in youth, his last years were marked by personal tragedy and economic ruin. His drawings and paintings were always very popular, also enjoying great predicament among artists and for twenty years he became the master of virtually all Dutch painters. Among Rembrandt's greatest creative achievements are the masterful portraits he made for his contemporaries, his self-portraits and his illustrations of biblical scenes. In his self-portraits, especially, one always observes the humble and sincere look of an artist who drew his own biography on them. Rembrandt had a deep knowledge of classical iconography and in his paintings and prints he used to interpret it freely to adjust it to his own experience. Thus, in the representation of a biblical scene Rembrandt used to combine his own knowledge of the text with his particular concept of classical composition and some anecdotal observations of the Jewish population of Amsterdam. Because of the empathy with which he portrayed the human condition, Rembrandt has been considered "one of the great prophets of civilization."
28.
René Magritte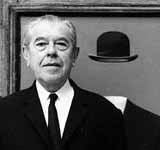 René François Ghislain Magritte was a surrealist painter from Belgian. Known for his ingenious and provocative images, he intended with his work to change the preconditioned perception of reality and force the observer to become hypersensitive to their surroundings. Magritte endowed Surrealism with a conceptual charge based on the play of ambiguous images and their meaning denoted through words, calling into question the relationship between a painted object and a real one. Although he maintained a certain relationship with Breton and the surrealists, sometimes there were distances between them. Magritte was always very independent, keeping his ideas and artistic principles above fashions or group interests. In his paintings it is very common to see games of duplications, absences and representations within representations. In addition, Magritte manipulated everyday images as a game with which to explore the limits of perception. More than the theoretical disquisitions and automatism of the surrealists of the Paris group, Magritte is interested in irony, the subversion of the optical values of traditional painting and puns. His paintings, in general, lack the complexity, drama or convulsive appearance of other surrealist works, and often present winks or references to traditional painting. They are common to other surrealists, however, the dreamlike appearance of his paintings, the taste for "double image" or fragmented image, and iconoclastic irony.
29.
Roy Lichtenstein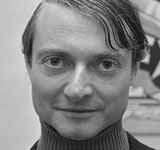 30.
Salvador Dalí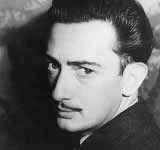 Salvador Domingo Felipe Jacinto Dalí i Domènech, Marquis of Dalí de Púbol was a painter, sculptor, writer, set designer and Spanish writer of the twentieth century. He is considered one of the top representatives of surrealism. Salvador Dalí is known for his impressive and dreamlike surreal images. His pictorial skills are usually attributed to the influence and admiration for Renaissance art. He was also an expert cartoonist. Plastic resources Dalí also boarded the film, the sculpture and photography, which led him to numerous collaborations with visual artists. He had the ability to conceal a genuinely personal and palpable style at first contact, which was actually very eclectic and "sucked" from outside innovations. One of his most famous paintings is 'The persistence of memory' (also known as soft watches), made in 1931. As an extremely imaginative artist, he manifested a remarkable tendency towards narcissism and megalomania, whose purpose was to attract public attention. This behavior irritated those who appreciated his art and justified his critics, who rejected his eccentric behaviors as an occasional advertising claim more striking than his artistic production. Dalí attributed his "love for everything that is golden and is excessive, his passion for luxury and his love for oriental fashion" to a self-proclaimed "Arabian lineage", that traced its roots to the times of domination Arab of the Iberian Peninsula.
31.
Vincent van Gogh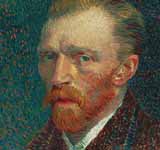 Vincent Willem van Gogh was a Dutch painter, one of the leading exponents of the post - impressionism. He painted about 900 paintings (among them 43 self-portraits and 148 watercolors) and made more than 1600 drawings. A central figure in his life was his younger brother Theo, art dealer in Paris, who provided financial support on a continuous and selfless basis. The great friendship between them is documented in the numerous letters that were exchanged since August 1872. Of the 800 letters that are preserved from the painter, some 650 went to Theo, the others are correspondence with friends and family. The quality of his work was recognized only after his death, in a retrospective exhibition in 1890, currently considered one of the great masters of the history of painting. It greatly influenced the art of the twentieth century, especially among German expressionists and Fauvists such as Matisse, Derain, Vlaminck and Kees Van Dongen. He died at age 37 from a gunshot wound. Vincent van Gogh produced all his work (about 900 paintings and 1600 drawings) for a period of only 10 years (stage from 1880 to 1890) until he succumbed to mental illness (possibly a bipolar disorder or an epilepsy). He decided to be a painter when he was 27 years old and always wanted to reflect life in his works. His pictorial career is marked by the places where he lived and worked.
32.
Wassily Kandinsky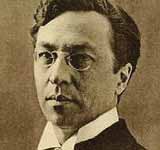 33.
Édouard Manet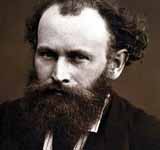 Édouard Manet was a 19th-century French painter and a key figure in the transition from realism to impressionism. His early masterpieces, such as "Le déjeuner sur l'herbe" and "Olympia", were controversial and inspired a generation of young impressionist painters. Manet came from a Paris bourgeois environment. His father, Auguste, was a judge and his mother, Eugénie-Desirée Fournier, was the goddaughter of the later King Charles XIV Johan of Sweden. Manet, who was very fond of his parents, seems to have had a happy childhood, but he hated school and sat down once. At school he met his loyal friend Antonin Proust, who was depicted in a few paintings and published the book Souvenirs de Manet (Memories of Manet) in 1897. He was the uncle of the writer Marcel Proust. Manet had little interest in historical subjects, but he did make paintings about political events in his own time, for example those in Mexico in the years 1861-1867. During the 1870 war between France and Prussia, Manet was a member of the French National Guard, with the mission to defend Paris, but he was never directly involved in a fight. Subsequently, in 1871, he was involved with the Paris Commune. He was a member of a committee of artists in the Commune, chaired by Courbet. After the massacre of at least 20,000 communards by the French army, Manet made drawings of it.
34.
Bob Ross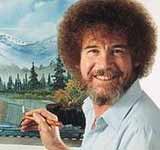 35.
David Hockney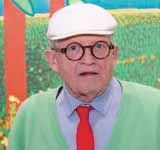 36.
James Abbott McNeill Whistler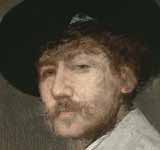 James Abbott McNeill Whistler was an American painter linked to the symbolist and impressionist movements. He developed most of his career in France and England. He stood out mainly as a portraitist and also as an engraver. Many of his works were controversial and he was a key figure in the aesthetic movement. He illustrated Les Chauves-Souris with Antonio de La Gándara, one of his many friends, among whom were impressionists such as Édouard Manet. The girl in white (1862) raises the controversy during it exhibition in London and, later, in the Hall of the Rejected of Paris. Some wanted to see Whistler as the medium or the spirit of others, grouped in the pre-Raphaelist Brotherhood of Dante Gabriel Rossetti, with whom he had friendly relations. However, for the painter this table summarizes his theory that art must be essentially concerned with the harmony of color, not with the real representation of the world. Whistler finally adopts the title Symphony in White, closer to his approach. The model who posed for this painting, Joanna Hiffernan, also posed for Gustave Courbet, and was a lover of both. The latter painted his portrait in the winter of 1861-62 in a study of No. 18 of the Pigalle Boulevard in Paris. Historians assume that Courbet's erotic painting The Origin of the World (1866) ended their friendship.