1.
Charlize Theron

2.
Anna Magnani

3.
Anne Bancroft

4.
Audrey Hepburn

5.
Barbra Streisand

6.
Bette Davis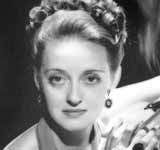 Davis attended the Cushing Academy in Ashburnham. Here she met her first husband, Harmon O. Nelson. In 1926 she saw Henrik Ibsens "The Wild Duck" with Blanche Yurka and Peg Entwistle. Davis later told that after seeing that piece she was completely determined to become an actress. She said: Before I saw the play, I wanted to become an actress. After I saw the play, I had to become an actress... just like Peg Entwistle. Davis auditioned for Eva LeGalliennes Manhattan Civic Repertory, but was rejected by LeGallienne, who described Davis as insincere and frivolous. She was admitted to the John Murray Anderson School of Theater, where she studied dance with Martha Graham.
7.
Brie Larson

8.
Cate Blanchett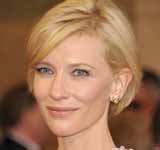 Catherine Élise (Cate) Blanchett is an Australian actress. She won an Oscar in 2014 for Jasmine's leading role in the tragicomic film Blue Jasmine and in 2005 for her supporting role in the biographical drama film The Aviator. In addition, she was awarded more than 95 other acting prizes, including a BAFTA for Blue Jasmine, The Aviator and Elizabeth (1998) and Golden Globes for Blue Jasmine, I'm Not There (2007) and Elizabeth. Blanchett got a star in 2008 on the Hollywood Walk of Fame.
9.
Cher

10.
Claudette Colbert

11.
Diane Keaton

12.
Elizabeth Taylor

13.
Ellen Burstyn

14.
Emma Stone

15.
Emma Thompson

16.
Faye Dunaway

17.
Frances McDormand

18.
Geraldine Page

19.
Ginger Rogers

20.
Glenda Jackson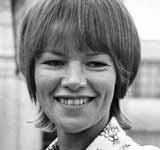 Jackson began her career as a stage actress and as such was associated with the Royal Shakespeare Company for four years from 1964. In 1963 she made her film debut in The Sporting Life. She broke through with her role in the film adaptation of DH Lawrences Women in Love (1969), for which she won an Oscar. She was shaved for her role as Elizabeth I in the Elizabeth R television series. In 1992, Jackson ended her film career because she was elected as a Member of Parliament for Labor. From 1997-1999 she was Deputy Minister of Transport, and she also made an attempt to become mayor of London.
21.
Grace Kelly

22.
Greer Garson

23.
Gwyneth Paltrow

24.
Halle Berry

25.
Helen Hayes

26.
Helen Hunt

27.
Helen Mirren

28.
Hilary Swank

29.
Holly Hunter

30.
Ingrid Bergman

31.
Jane Fonda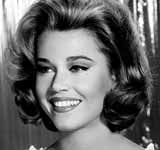 As a child, she was not very interested in acting until she played a role with her father in 1954 in "The Country Girl", a play by the Omaha Community Theater. She then studied art at Vassar College in New York. In 1958 she met Lee Strasberg, after which she became a member of his Actors Studio. She ended up on Broadway in the Tall Story play. In 1965 her breakthrough followed in the western Cat Ballou, in which Fonda was able to show her comic sides. It was one of the most successful films of the year and received five Oscar nominations. Barefoot in the Park followed in 1967, with Robert Redford. In 1968 the cult classic Barbarella came out. The film was directed by Vadim and showed Fonda from her most sensual side. In 1969 They followed Shoot Horses, Don't They?, a very serious film. This film earned Fonda her first Oscar nomination.
32.
Jane Wyman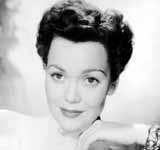 In 1928, Wyman moved to California, where her mother tried to become an actress. After mother's career failed, she tried to turn her daughter into an actress. When this did not work either, the family moved to Missouri in 1930. Here she got a musical career on the radio under the name Jane Durrell. It was around this time that she was probably adding three years to her age, because she was not yet old enough to do that work legally. In 1932 she returned to Hollywood, where she had several extra roles, starting with that of a choir girl in "The Kid from Spain". After she legally changed her last name to Wyman, in 1936 she got a contract with Warner Bros. Pictures. Wyman graduated from the university in the same year. In the following year she had her first major role in Public Wedding, after which her long career began.
33.
Janet Gaynor

34.
Jennifer Jones

35.
Jennifer Lawrence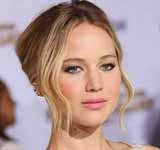 To herald her acting career, Lawrence moved to New York at the age of 14, for the same reason she moved a few moments later - accompanied by her family to Los Angeles. During this period she did numerous auditions for films and television series, mostly without result: "I was certainly familiar with the word 'no' for a while. And I know what it feels like to be the only one who believes in you." In 2006, Lawrence had a guest role in the Monk television series for the first time and a role in a television film. In 2007 she had several guest roles in series. In 2008 she made her debut on the big screen. That year she won the Marcello Mastroianni prize at the Venice Film Festival for her role in The Burning Plain. In the film X-Men: First Class, which was released in June 2011, she played Mystique. She plays the main character Katniss Everdeen in the book film The Hunger Games that was released on March 23, 2012. She also played that role in the sequel Catching Fire and Mockingjay - Part 1 and Mockingjay - Part 2.
36.
Jessica Lange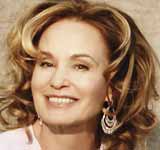 In 1982 she played actress Frances Farmer in Frances, a film about the dramatic life of the actress. For this role she received very positive reviews and an Oscar nomination. On the set she also met her new partner, actor Sam Shepard. She was also nominated for an Oscar for another role from that year. In Tootsie by Sydney Pollack she played the beautiful soap actress where Dustin Hoffman is love. She became one of the few actors and actresses to be nominated in the same year for an Oscar for best leading role and one for best supporting role.
37.
Jessica Tandy

38.
Joan Crawford

39.
Joan Fontaine

40.
Joanne Woodward

41.
Jodie Foster

42.
Judy Holliday

43.
Julia Roberts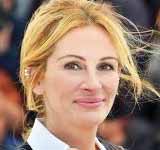 From an early age she actually wanted to become a vet. That changed in high school when she went for acting. During her school days, Roberts worked as a waitress in a pizzeria and spent some time behind the counter in a supermarket. She started acting lessons and later went to live with her sister in New York. She took voice lessons to get rid of her southern accent. She received an Academy Award for her lead role in Erin Brockovich (2000), after being nominated for Steel Magnolias (1990) and Pretty Woman (1991). In addition, she won more than thirty other acting prizes, including Golden Globes for Steel Magnolias, Pretty Woman and Erin Brockovich, a BAFTA Award for Erin Brockovich and National Board of Review Awards for Prêt-à-Porter (together with the entire cast), Erin Brockovich and Closer.
44.
Julianne Moore

45.
Julie Andrews

46.
Julie Christie

47.
Kate Winslet

48.
Katharine Hepburn

49.
Kathy Bates

50.
Liza Minnelli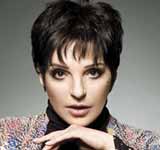 In 1963 she performed in the off-Broadway musical Best Foot Forward. In 1964, at the age of 18, she performed with her mother in the London Palladium, which marked her major breakthrough to the public. A year later she played in Flora, the Red Menace, her first collaboration with John Kander and Fred Ebb. For this she received a Tony Award, the youngest actress who received this prize. In 1969, she played in the movie The Sterile Cuckoo, her first lead role in a movie. She received her first Oscar nomination for this. In 1973 she received an Oscar for Best Actress for her performance as Sally Bowles in the musical Cabaret by Bob Fosse. She made several TV specials, of which she won an Emmy Award for Liza with a Z from 1972.
51.
Loretta Young

52.
Louise Fletcher

53.
Luise Rainer

54.
Maggie Smith

55.
Marie Dressler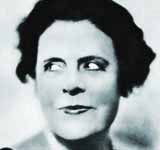 In 1910 Dressler played Tillie's nightmare in the theater play. Director Mack Sennett was very impressed and made a film about it in 1914. This became the first film in which Dressler played. Charlie Chaplin also played in this film. She also went to live with James Dalton that year and she would stay with him until he died. After the film, Dressler made six more films but ended up without work in 1918. She was also unsuccessful in the theater. Only nine years later, in 1927, interest in the actress was shown again. Frances Marion, an important person at MGM, gave her a small role in The Joy Girl. Her popularity slowly increased and in the end the arrival of the sound film was her salvation. Although Greta Garbo played the lead role in the film Anna Christie (1930), Dressler received rave reviews for her interpretation therein.
56.
Marion Cotillard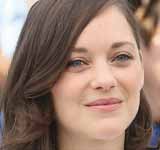 Cotillard started her acting career in 1993 in the television series Highlander. She won first prize at the conservatory d'Art Dramatique d'Orléans in 1994 and became internationally known for her role as Lili Bertineau in the French action movie Taxi from 1998 and the two sequels Taxi 2 and Taxi 3. She received good reviews for her double role in Les jolies choses (2001) and in 2003 she played in Big Fish by Tim Burton. A year later, Cotillard won the César for best actress for her role as murderess Tina Lombardi in Un long dimanche de fiançailles. At the Cannes Film Festival she won the Chopard Trophy for the most startling actress. In 2007, Cotillard played the role of Édith Piaf in the French feature film La Môme, the biographical film about French singer and which was released abroad as La Vie en Rose. She no longer participated in the fourth Taxi film Taxi 4.
57.
Marlee Matlin

58.
Mary Pickford

59.
Meryl Streep

60.
Natalie Portman

61.
Nicole Kidman

62.
Norma Shearer

63.
Olivia Colman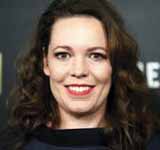 Colman started acting in the Bruiser television series in 2000, after which she played several roles in television series and films. She is known for her role as Harriet Schulenburg in the television series Green Wing (2004-2006), for her role as Sophie Chapman in the television series Peep Show (2003-2010) and for her role as detective Ellie Miller in the television series Broadchurch (2013-2017). At the end of 2017, it was announced that she would take over the role of Queen Elizabeth II from Claire Foy in season 3 and 4 of the TV series The Crown. At the Academy Awards ceremony of 2019, she won the Oscar for her lead role in the film "The Favorite".
64.
Olivia de Havilland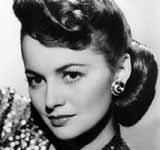 Olivia was born in Tokyo, daughter of British patent attorney Walter de Havilland and actress Lilian Fontaine. Joan Fontaine was her younger sister. The family moved to America in 1918. Her acting career began in 1935. In the 30s and 40s she often played in films with Errol Flynn as an opponent. In 1939 she finally broke through with her role in the epic film "Gone with the Wind". In 1946 she won her first Oscar for her role in "To Each His Own". In 1949 she won again for the film "The Heiress", under the direction of William Wyler. In the 40s she had a relationship with director John Huston. In 1946 she married Marcus Goodrich. They had a son, Benjamin, and divorced in 1953. In 1955 she married Pierre Galante, with whom she had daughter Giselle in 1956. In 1979 this marriage also ended.
65.
Patricia Neal

66.
Reese Witherspoon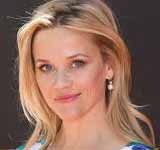 With various roles, she collected more than thirty film prizes, including an Oscar, a BAFTA Award, a Golden Globe and several People's Choice Awards. Her father is a surgeon and her mother a nurse and professor. Witherspoon has a younger brother, named John, who works as a broker. Witherspoon is praised for her versatile style of acting. She is able to play both comic and dramatic roles in films. In 2006 Witherspoon received the award for best actress of the Screen Actors Guild. Witherspoon was awarded for her role as June Carter Cash in Walk the Line (2005) about the life of Johnny Cash. For the same interpretation, she received an Oscar on 5 March of the same year. In 2010 Witherspoon received a star on the famous Hollywood Walk of Fame.
67.
Renée Zellweger

68.
Sally Field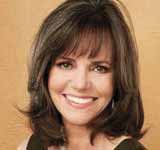 Field grew up in Hollywood. Her parents are actress Margaret Field and Richard Dryden Field, a salesman. Her parents divorced when she was five years old and her mother remarried with former stuntman and western actor Jock Mahoney. Field started in the Gidget television series in 1965 as a boy-devouring surf girl. In 1967 she did an audition for the role of "Elaine Robinson" in The Graduate, but that role went to Katharine Ross. She did, however, play the lead role in The Flying Nun (1967-1970) and The Girl with Something Extra (1973-1974).
69.
Sandra Bullock

70.
Shirley Booth

71.
Shirley MacLaine

72.
Simone Signoret

73.
Sissy Spacek

74.
Sophia Loren

75.
Susan Hayward

76.
Susan Sarandon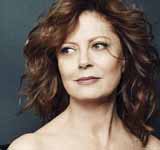 The most successful of her early films was the Rocky Horror Picture Show (1975). In the late 1970s, Sarandon began to collaborate with the French director Louis Maley, in 1982 she was nominated for an Academy Award for her role in her film Atlantic City (1980). Despite the participation of Sarandon, along with David Bowie and Catherine Deneuve in the sensational film "Hunger" (1983), the actress remained relatively little known among the general public. The situation changed when she got roles in commercially successful projects such as The Witches of Eastwick (1987) and Bull Darham (1988).
77.
Vivien Leigh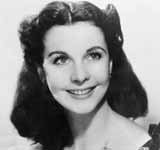 Vivien's career started in theater with "The Green Sash", but the piece "Mask of Virtue" turned her into a star. In 1935 she started her film career with films such as "The Village Squire", "Things are Looking Up" and "Look Up and Laugh". However, she became best known for her role as "Scarlett O'Hara" in the film Gone with the Wind (1939), for which she received an Oscar for best female lead. In 1944, she had tuberculosis in her left lung. Although she made several successful pieces, such as Thornton Wilders The Skin of Our Teeth and the film Caesar and Cleopatra in 1946, her health deteriorated considerably. Yet she won her second Oscar in 1951, this time for her role as Blanche DuBois in A Streetcar Named Desire (Tramline Begeerte).