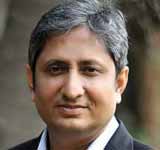 Ravish Kumar was born in Bihar's East Champaran district of Motihari. He received his early education from Loyola High School, Patna, and then he came to Delhi to receive higher education. After obtaining a bachelor's degree from Delhi University, he received a Post Graduate Diploma in Journalism from the Indian Institute of Mass Communication.
2.
Gauri Lankesh
Gauri Lankesh was an Indian revolutionary journalist from Kannada. She was working as an editor in the Kannada weekly Magazine. On September 5, 2017, when she was returning to her home in Raj Rajeshwari Nagar in Bangalore, while opening the door, two attackers shot on her chest and a shot on her head. Bangalore's police commissioner Sunil Kumar told the BBC, Gauri was returning home on Tuesday evening, when she was attacked outside her home.
3.
Punya Prasun Bajpai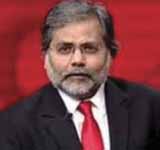 Bajpai is a popular name in the field of electronic media. He has over 30 years of experience in the field of electronic media. Bajpai has worked with many other popular media organizations such as Jansatta, Zee News and NDTV.
4.
Karan Thapar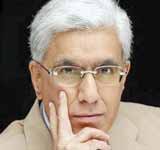 He became the first person to receive current events category at the Asian Television Awards in December 2003. Interview with Khurshid Kasuri, Foreign Minister of Pakistan, who holds in court martial, won the Best Current Affairs Program award. He received the second award, BBC Radio's Most Popular Affairs Presenter, for most of his days, the Face to Face program.
5.
Nidhi Razdan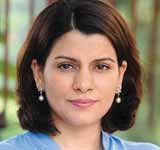 In 2011, Nidhi Razdan was awarded "Teacher Achievement Award" (TAA) in the field of Communication (Electronic Journalism). He was awarded the Ramnath Goenka Award for reporting from sensitive areas of Jammu and Kashmir and north-east India. He was rewarded by the Jammu and Kashmir Government for his excellent role in the field of journalism.
6.
Faye D'Souza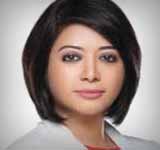 Faye D'Souza is an Indian journalist, news anchor and editor of the Times Group Miror Now. She has already worked for CNBC Network 18. D'Souza growth Bengaluru in Mount Carmel College where she obtained a BA and MA degree in Journalism and Mass Communication in English literature. The popular program of Mirror Now led to her reputation in which she on the controversial comment of a Muslim scholar, D'Souza explained her rights to him.
7.
Vinod Dua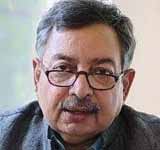 Vinod Dua, honored with Padma Shri is the renowned Hindi television journalist and program director of India. Vinod has been the main presenter and news reader of New Delhi Television news channel NDTV India. A veteran of thousands of hours broadcast, Vinod Dua is an anchor, political commentator, election analyst, producer and director. He was awarded the Padma Shri in 2008 for the journalism by the UPA Government.
8.
Abhisar Sharma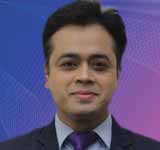 Abhisar Sharma is a writer, journalist, and news presenter. He has worked for the BBC, NDTV, Aaj Tak, Zee News and ABP News. Abhisar Sharma is known for his bold and unpretentious style of presenting news. It is popularly known that his rhetoric contradicted the performance and policies of the Government of India and forced him to leave ABP News. Since then, he has not been employed on any TV news channel. He particularly urges the ruling parties to answer questions and highlight their negative aspects, which most of India's news channels are trying to avoid.
9.
Barkha Dutt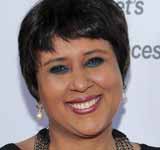 Barkha Dutt is an Indian journalist and writer. She has served on NDTV for 21 years. She made a live broadcast of the Kargil war between India and Pakistan. She entered the journalism as a consulting editor from NDTV, and later started the English News Wing. She reported the conflicts in Pakistan, Afghanistan, Iraq and Kashmir. She has worked as a columnist in national and international newspapers.
10.
Arfa Khanum Sherwani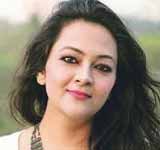 Arfa Khanum Sherwani is an Indian journalist and writer. Before joining the nonprofit web publication The Wire, she worked as an anchor with NDTV and Rajya Sabha TV. Arfa started her career in journalism in 2000. At the age of 19, she started her career with Pioneer (India) and gradually she went into electronic journalism.
11.
Dibang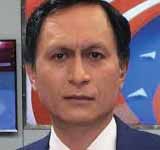 Dibang is a senior journalist and news anchor. ABP News reporter and journalist Dibang always kept the whole thing in front of the public fairly, for which people have expressed their believe in him which is still standing today. He has hosted the daily prime-time show 'Jan Mann' and weekly show 'Press Conference' on the ABP News channel.
12.
Prabhu Chawla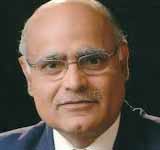 Prabhu Chawla is editor of INDIA TODAY and editorial director of INDIA TODAY group. As a reporter and editor in 25 years, he wrote in a broader manner on such incidents that changed the direction of Indian politics and those who operated it. Prabhu started the regional editions of INDIA TODAY in Hindi, Tamil, Telugu, Malayalam and Bengali languages. Apart from this, Prabhu is also the anchor of 'Sidhi Baat', a weekly talk show, which is aired on 'Aaj Tak'. Because of the encounter done by Prabhu in the unique way of news-makers in the field of politics, business and culture, it has become the most watched program in Indian television.
13.
R. K. Laxman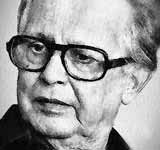 14.
Aroon Purie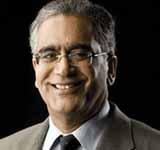 India Today Group is a media group that hates the position of number-2. Whether it is a TV or print or web media, any Venture of this group has always been in place of No. 1 and if even for a time, even then it comes back to number one on the strength of hard work and sense. If all the credit is given to a person, then he himself is Arun Puri who is Chairman of the group and Managing Director and CEO of some companies.
15.
Rajdeep Sardesai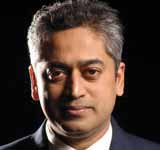 Rajdeep Sardesai made his debut in Television Journalism in 1994 as a political editor in New Delhi Television (NDTV). He was particularly recognized by his coverage on the Gujarat riots. Rajdeep Sardesai later left NDTV to launch his own company Global Broadcast News (GBN) in collaboration with American veteran CNN and Raghav Behl's TV18. It carries the Indian version of CNBC CNBC-TV18, Hindi Consumer Channel CNBC Awaaz and an International Channel SAW broadcast. This new channel, in which Rajdeep Sardesai is the chief editor, was named CNN-IBN. Its debut was on 17 December 2005. Channel 7 has also come under of this since Rajdeep's company purchased a 46 percent stake in the channel. Since then, Channel 7 has been given the name of IBN-7.
16.
Arun Shourie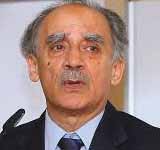 Arun Shourie holds a Doctorate in Economics from Syracuse University in the United States and worked for the World Bank from 1967 to 1978. In 1979, Ramnath Goenka appointed Shourie as Editor-in-Chief of the Indian Express. He earned the reputation of a smart, fearless writer and editor who fought for the freedom of the press, exposed corruption and defended civil liberties. He is also an author. His writings have gained him a considerable following.
17.
Prannoy Roy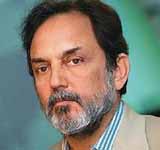 18.
Sagarika Ghose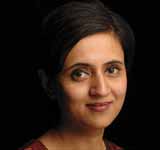 19.
Rohit Sardana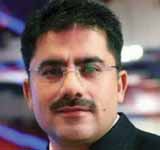 Rohit Sardana is India's most preferred, energetic anchor. In his career of one and a half decade, Rohit delivered his voice first as an announcer in All India Radio, then in the ETV, Sahara and Zee News, anchoring from its special backbone waved the pinnacle of his name in the every corner of India. The news becomes headlines from the statements and there is a stir in the social media. Millions of people wait for tweets. Thousands of people are desperate to re-tweets. There were many stories of Rohit who set the agenda for the country's news, among which the anti-country slogans in JNU, funding of Pakistan's Hurriyat leaders in Kashmir, communal violence of the Malda and Dhulagarh of Bengal, the escape of Karaana The beginning of a social movement against truth and Teen Talak.
20.
Paranjoy Guha Thakurta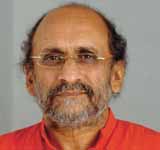 21.
Anjana Om Kashyap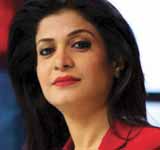 She is one of India's most successful and famous journalists. She completed her schooling from Bihar. She did a Diploma in Journalism from Jamia Millia Islamia College Delhi in 2002. She started journalism career with Doordarshan in 2003. Anjaana acted herself in Hindi films like Sultan (2016 film) and Tiger Zinda Hai.
22.
Satyendra Murli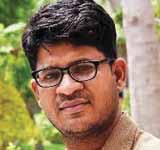 23.
Sweta Singh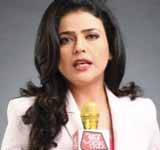 Shweta Singh wanted to become a film producer since childhood, but later became a journalist. Shweta was a good storyteller since childhood, so she used to write articles for local news papers. Shweta used to do article writing for news papers like Times of India and Hindustan Times. Then Shweta came to Delhi, Shweta Singh made her move in electronic media in 1998 in Delhi. She previously worked as a news reader and news anchor for channels like Zee news, Sahara News. Shweta Singh is considered to be very skilled in covering sports related news and is also considered a skilled journalist. Shweta Singh, who has spent more than two decades in journalism, has been associated with Aaj Tak news channel for 15 years.
24.
Jyotirmoy Dey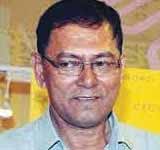 25.
Deepak Chaurasia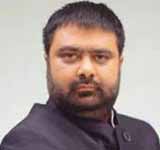 Deepak Chaurasia's name is prominent among the journalists who have made their mark in TV media. These days, he is the editor-in-chief of the Hindi news channel 'India News' of ITV Network. Born in Sandwa, a small village in Madhya Pradesh's Badwani district, Deepak Chaurasia has been interested in writing and reading from the college days. Deepak Chaurasia himself believes that journalism gives him satisfaction from inside.
26.
Rahul Kanwal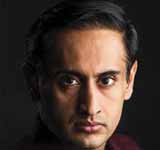 Rahul Kanwal is a news anchor and journalist of India Today Television and Aaj Tak. Rahul Kanwal's father Brigadier Gurmeet Kanwal is a well-known defense analyst and has also written several books on war strategy. Senior journalist and TV Today Group news director Rahul Kanwal has been awarded the prestigious International Advertising Award. He was given the award in Mumbai on 26 July. Rahul Kanwal was awarded the IAA TV Anchor of the Year. Rahul Kanwal leads the India Today Network's news dissemination and operational efforts. His team consists of journalists working on more than 500 multi-platforms. He has hosted India Today TV's premier prime-time program NewsTrac, the popular weekend interview show Jab We Met. Rahul has launched several programs in India Today Group such as Data Intelligence Unit (DIU), Anti-Fake News War Room (AFWA) and Open Source Intelligence (OSINT) Desk.
27.
Rajalakshmi Parthasarathy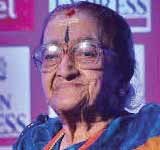 28.
N. P. Rajendran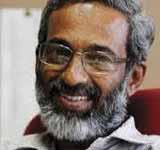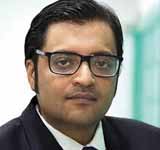 Arnab Goswami is an Indian journalist and TV news presenter. He is the Proprietary Editor of Republic TV. Arnab started his life journey from The Telegraph (Kolkata). Where he worked as editor of the newspaper for one year. In 1995, he started working in TV where he was a daily news anchor and he used to report a program called News Tonight. Then Arnab became the main part of NDTV (1998). He used to do anchor the program called NewsHour. NewsHour is the longest running news analysis, so long news analysis was not shown in any other channel (1998-2003). Being the senior editor of NDTV 24x7, he was responsible for the editing of the entire episode.
30.
Rajat Sharma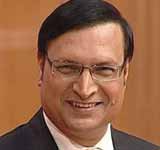 Rajat Sharma is the Chairman and Chief Editor of Indian TV Channel India TV. He is also the presenter of the "Aaj ki Baat" news bulletin. He also organized and presented a television program called "Aap ki Adalat". In December 2015, 'Aap ka Adalat' celebrated the 21st anniversary, and in it big stars like Shah Rukh Khan, Salman Khan and Aamir Khan appeared on a stage. It is said that Sharma has a good rapport with Prime Minister Narendra Modi, BJP President Amit Shah and Finance Minister Arun Jaitley. Sharma was an active student politician who was a good communicator of ABVP and BJP student organization.
31.
Chandan Mitra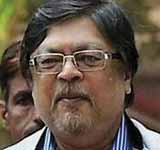 32.
Sai Reddy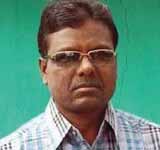 Reddy was associated with journalism for nearly three decades. Sai Reddy was constantly grinding between the Naxalites and the police. The Naxalites considered him an informer of the police, while the police considered him an associate of the Naxalites. He first lived in Basaguda with the family. In 2005, Naxalites set fire to his house in Basaguda and threatened to kill him. After that, he started living in Andhra Pradesh. Naxalites in the Naxal-affected Bijapur district of Chhattisgarh brutally murdered Sai Reddy, the district representative of Deshbandhu newspaper, on 6 December 2013 in the middle market. Naxalites at first denied having their hands in the incident, but later took responsibility for it. The Naxalites accepted the mistake in this case and said that they should not make a mistake again.
33.
Kalki Krishnamurthy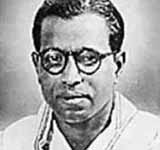 34.
Vikram Chandra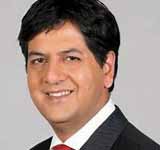 35.
Inder Malhotra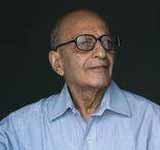 36.
Biju Govind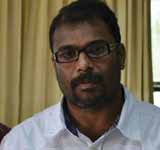 37.
Shams Tahir Khan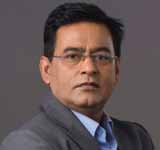 38.
Ramnath Goenka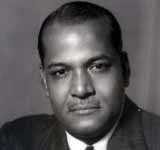 39.
Shoma Chaudhury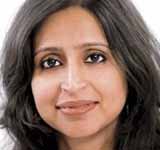 40.
Marya Shakil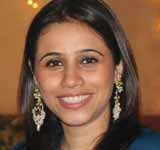 41.
Sajjad Haider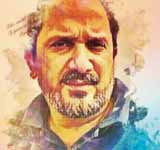 42.
Teesta Setalvad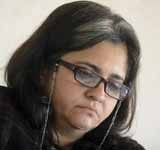 43.
Praful Bidwai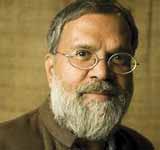 44.
Anubha Bhonsle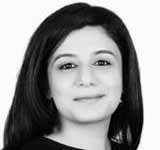 45.
Rana Ayyub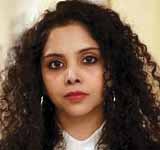 46.
Shereen Bhan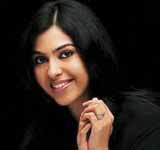 47.
Javed Anand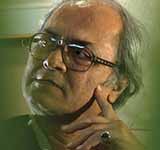 48.
Ramananda Chatterjee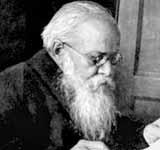 49.
Boobli George Verghese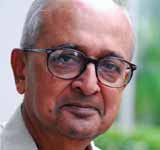 50.
Palagummi Sainath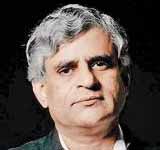 51.
Sudhir Chaudary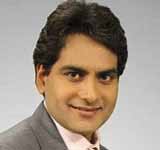 52.
Anshuman Tiwari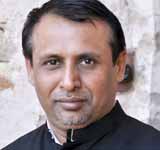 53.
Sucheta Dalal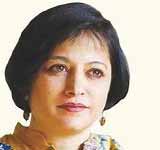 54.
Karma Paljor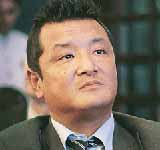 55.
J. Gopikrishnan

56.
Devyani Chaubal

57.
T. J. S. George

58.
Kanchan Gupta

59.
K. M. Mathew

60.
Madhu Trehan

61.
Romana Isar Khan

62.
Rubika Liyaquat

63.
Sumit Awasthi