1.
Circle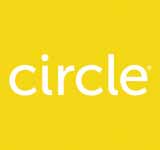 Circle is a new way for families to manage content and time online for every device in the home. Circle with your Wi-Fi and manage and everything with the app. So, what can the Circle do for you? How about set a time limit on Facebook for your daughter. Circle actually adds up the time she spends on each of her devices and then cuts her off when she's reached her limit. You can also set up a filter with circle to make sure your boys don't end up on parts of the internet they shouldn't even know about. Just set the filter profile by age and then it's easy to customize it by app and category, but my personal favorite, I can pause the internet. And did you ever wish your kids devices had a bedtime? now they do, just at a sleep time and a wake time. and if you want to know how many hours your youngest spent on minecraft of this week compared to last. Circle makes it easy! You can also manage circle from anywhere, circle will notify you with things like when that Facebook time limit is finally reached. Circle partnered with Disney nice folks to make it even well more awesome. And now for some much-needed family time.
2.
FamiSafe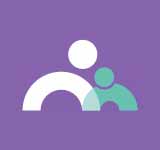 FamiSafe (Wondershare) is one of Most Reliable Parental Control App. Track your kids whereabouts. View the history location, so as to assure they have not been to unusual places. Set geofences as safe zones and get alerts when your kid enters or leaves geofences. Based on different situations you can control time on screen to limit the usage of device like at school or bedtime. Monitor how your kids use their phones, learn how frequently your kid's phone is being used during a day. Block app usage during study or sleep time. Track your kid's whereabouts, view the history location so as to ensure they have not been to "unusual places". Block app usage during study or sleep time. Monitor how your kids use their phones, what apps are mostly used, what apps are installed and uninstalled, etc. Keep your kid away from potential online threats by blocking any unwanted or inappropriate websites with harmful content.
3.
KidLogger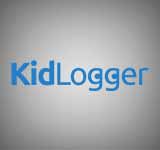 Kidlogger is a new generation User Activity Monitoring service. It includes freeware tools for many platforms (Windows, Mac and Mobiles) and a Cloud web service that allows to view log files from any location. Key Features includes log analytics, filtering, email reporting etc. Kidlogger motto is "We analyze your cyberspace activity". The software it totally freeware and open-source. The Web service is free with paid options. Kidlogger put all of the forces to make the service secure and confidential. Kidlogger could guarantee the confidentiality of your data with paid services that includes additional password protection and data encryption. KidLogger collects user activity journal on the Computer or mobile phone and creates detailed Analysis of the user activity available online. Shows you how much your Kid is working on the PC or Mac., Creates the list of most used web sites, Record the text was typed on the keyboard in any Windows or Mac application, Monitor your Kid's activity on the phone also, Display the most used contacts on the phone (Calls, SMS, chats), Online employee monitoring solution.
4.
Mobicip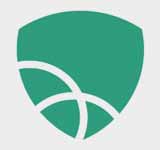 Mobicip is a technology dedicated to help parents protect their children as they browse the internet. Create a safe experience for your family on all types of devices and computers. Enable age-appropriate settings and time limits. Monitor Internet use and app installs, manage apps & track location with the best parental control software. Stay in touch via web, email and app notifications. Enable healthy conversation. The ease with which children can now surf the internet on mobile devices necessitates tools be developed to protect them from harm. Mobicip believe that devices such as android, iPhone are highly capable computers that are skimming the surface of what is possible on a mobile platform. Mobicip's vision is to create an application that will be CIPA compliant for a mobile platform. Parents will be able to load Mobicip application on their child's device and setup the desired filtering level. Mobicip is dedicated to creating a safe, secure and educational online experience, especially for children. Children can now easily surf the internet on mobile internet devices. These devices are not merely toys, but rather highly capable computers that are skimming the surface of what is possible on a mobile platform. Internet safety on these devices is as important as it on regular computers.
5.
PC Tattletale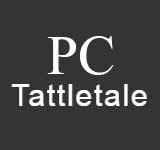 As a parent, you have to ask yourself: "Am I really comfortable with what my child is doing online?" For most parents the answer is - no. And it is because most parents don't really know what their children are doing online, who they talk to, or what private information they share. This is a life saver program for parents who want to monitor their children's activities. PC Tattletale offers a complete Internet Monitoring and Parental Control Software solution, that's unmatched in the industry. PC Tattletale makes it easy to keep tabs on what your child is doing on social networking web sites. Advanced Keystroke Logger - Records all keystrokes including passwords, "hidden characters" and true keystrokes too - including FaceBook.Com or any other social media account passwords.
6.
SPYERA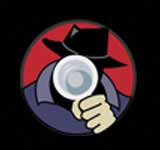 Are you concerned about the safety and security of family members or your business associates, then you'll want to know about a company called Spyera. Spyera is a progressive organization that offers cutting-edge surveillance technology to governments, businesses and individuals. Is your spouse cheating on you? Is your child communicating inappropriately with strangers or your employees actually where they're supposed to be? only Spyera can help give you the peace of mind you are looking for. Spyera a software is an easy application that you can download and install in a few minutes to a target device. It's completely undetectable and empowers you by letting you know what's going on. Spyera has been featured on CNN, the BBC and Sky News and has been used as a law-enforcement tool by agencies around the globe. And now you can harness the power of this proven tool. Spyera give you the capability to view call logs, emails and SMS, messages, track locations using GPS positioning, listen into live calls and background conversations, track instant messenger logs, view photos, uploads and downloads, be notified of a SIM card has changed, archived and searched all data collected, move the software to a new device if purchased and you can accomplish all this from your private web-based control panel. so why wait, it's completely undetectable and there's a ten day money-back guarantee, order online and get instant download link.
7.
iKeyMonitor
As a parent do you want to know who your children contacted recently? Are you curious about what websites your children visited? Have you ever wondered where your children are, when you are not around them? Don't worry try iKeyMonitor, monitor and protect your kids now. iKeyMonitor, the ultimate phone monitoring app for parental control. It helps you monitor your children's online activities, know whether they are being cyber bullied or in contact with sexual predators or leaking personal information online. With iKeyMonitor, you can track their GPS locations, block inappropriate apps or games and record their phone surroundings. What's more you can monitor any activity on the screen of the device including chat messages, websites visited, calls, photos, videos and more. Set up keyword alerts for chat messages websites visited contacts applications and get instant alerts when the keywords are triggered, for example: get alerts when chat messages about cyberbullying are received or chats with sexual predators are initiated, receive notifications when inappropriate websites are visited or inappropriate apps are used. iKeyMonitor is an all-in-one solution to monitor and protect your children from online dangers. It is the best cell phone monitoring app for parental control, more than 400K people use and trust it. Start monitoring with iKeyMonitor today, better safe than sorry.
8.
mSpy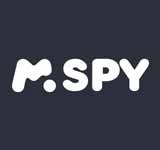 You, your family and your business, how much time do you spend at work without knowing what's happening to your kids and when you're not in the office do you know what employees are doing? Does it feel like you're losing control. Introducing mSpy! mSpy is a highly advanced smartphone monitoring software that has been designed to help you mitigate risks at home or at work. Protect your kids and your loved ones from online and offline dangers. Track their location or restrict access to applications and websites, check their SMS and phone calls, mSpy lets you prevent risks of data leaks, monitor your employees and keep track of their productivity in and out of the office, and in case the target device has been lost or stolen, remotely block it or wipe it out to prevent unauthorized access to your personal or business information. Get mSpy installed on any mobile device and start monitoring risks today.