1.
Android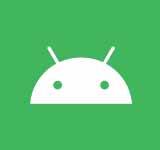 Android is a mobile operating system based on Linux kernel and other open source software. It was designed for mobile devices with touch screen, such as smartphones, tablets, smart watches (Wear OS), cars (Android Auto) and TV (Android TV). It was initially developed by Android Inc., which Google acquired in 2005. Android was introduced in 2007 in conjunction with the founding of the Open Handset Alliance (a consortium of hardware, software, and telecommunications companies) to advance open standards for devices. The main source code for Android is known as the Android Open Source Project (AOSP), which is primarily licensed under the Apache License. Android is the most widely used mobile operating system in the world, with a market share of over 90% as of 2018, well above IOS. According to a 2013 Symantec study, shows that compared to iOS, Android is explicitly less vulnerable. The study in question speaks of 13 serious vulnerabilities for Android and 387 serious vulnerabilities for iOS. The study also talks about attacks on both platforms, in this case Android is left with 113 new attacks in 2012, as opposed to iOS, which is left with only 1 attack. Even so, Google and Apple are increasingly striving to make their operating systems more secure by incorporating more security both in their operating systems and in their official markets.
2.
Ubuntu Touch
Ubuntu Touch is a Linux-based mobile operating system developed by Canonical. Released on January 2, 2013 to the public through an announcement on the Ubuntu website, it completes Canonical's process to develop an interface that can be used on desktops, laptops, netbooks, tablets and smartphones. This interface, Unity, is roughly composed of a dock on the left, a kind of panel at the top and a search system that uses "lenses". The company bq launched the Aquaris E4.5 Ubuntu Edition, the first smartphone with Ubuntu Touch in February 2015, with an approximate price of 170 euros. At the moment you cannot install apps like WhatsApp or Google+, but others like Spotify, Facebook and Twitter. Ubuntu Touch was publicly released on January 2, 2013. This is the second project of Canonical focused on the development of platforms for mobile devices, after its experiments with Ubuntu for Android, which was presented at the Mobile World Congress in 2013. Then tests are performed on the Galaxy Nexus of Google revealing a good performance for developers and settle the foundation for further development and improvement. In 2015 Spanish companies like BQ and Chinese Meizu put the sale terminals with Ubuntu Touch, which are sold through their websites. In 2017 Canonical decided to leave the development and support of Ubuntu Touch, which happened to be in the hands of the community through UBPorts.
3.
Tizen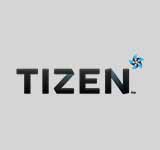 Tizen is a Linux-based mobile operating system, sponsored by Linux Foundation and the LiMo Foundation. Tizen is built from Samsung's Linux platform (SLP) a reference implementation integrated into LiMo. On January 1, 2012, the LiMo Foundation was renamed Tizen Association run by a Board of Directors of Samsung, Intel, Huawei, Fujitsu, NEC, Panasonic, KT Corporation, Sprint Corporation, SK Telecom, Orange, NTT DoCoMo and Vodafone. The Tizen Association works closely with the Linux Foundation, which supports the Tizen open source project. Tizen's development interfaces are based on HTML5 and other web standards and will be designed for use on tablets, netbooks, smartphones, smart TVs and integrated information and entertainment systems. Version 2.2 was released on July 22, 2013. Tizen will be compatible with current Android apps. Developers have emphasized that HTML5 is not the only platform available and Enlightenment Foundation Libraries have also been integrated into the operating system.
4.
Palm OS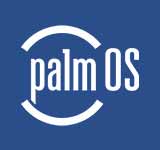 Palm OS (also known as Garnet OS) is a mobile operating system initially developed by Palm, Inc. for PDAs in 1996. Palm OS was designed for ease of use with a graphical user interface based on touch screens. The system provides a set of delayed applications for personal information management. Newer versions of the OS have extended their support to smartphones. Many other Palm OS devices have been manufactured by several licensing companies. After the purchase of the Palm trademark by ACCESS, the latest version of the system was renamed to Garnet OS. In 2007, ACCESS introduced garnet OS' successor, called the Access Linux Platform, and in 2009, Palm OS's primary licensee, Palm, Inc., switched from Palm OS to webOS for use on its future devices. Palm OS operates about 39 million devices manufactured since 1996 by Palm and others, including Handspring, Samsung, Lenovo, Aceeca, AlphaSmart, Fossil, Garmin, GSPDA, Kyocera, PiTech, Sony and Symbol. An interesting feature of Palm OS is that the OS kernel licensed by Kadakis multitasking, and for the OS user is one-tasking, albeit with the ability to play music, MP3, etc. (simply put, only one app can be displayed on the screen at the same time). What's more, the terms of the license agreement prohibit Palm from disclosing to third-party API developers to create background tasks at the kernel level.
5.
KaiOS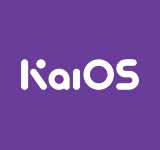 KaiOS is a Linux-based mobile operating system for mobile devices that "fuses the power of a smartphone with the accessibility of a basic phone". It is derived from B2G (Boot to Gecko), an open source successor to the Firefox OS community that was discontinued by Mozilla in 2016. The main features of KaiOS are 4G, LTE, GPS and Wi-Fi support with HTML5-based apps, on non-touch devices with optimized user interface and low memory and power consumption, providing longer battery life. It also features wireless updates. A dedicated application market called KaiStore allows users to download apps. Some services come preloaded as HTML5 apps, including Twitter, Facebook and YouTube. It is very lightweight and capable of running on devices with only 256 MB of memory. The operating system first emerged in 2017 and is developed by KaiOS Technologies Inc., a san Diego, California-based company under CEO Sebastien Codeville with offices in other countries. In March 2020 Mozilla and KaiOS Technologies announced an agreement to update the Gecko navigation engine used by KaiOS. Gecko updates would include improved performance and security, including support for new technologies such as TLS 1.3, WebAssembly, WebGL 2.0, Progressive Web Apps, support for new video codecs such as WebP and AV1, and modernized versions of JavaScript and CSS.
6.
BlackBerry OS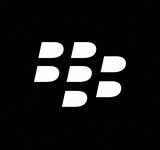 The BlackBerry OS is a closed source mobile operating system developed by BlackBerry, formerly Research In Motion (RIM) for BlackBerry devices. The system allows multitasking and has support for different input methods adopted by RIM for use in handheld computers, particularly the trackwheel, trackball, touchpad and touch screens. Its development dates back to the appearance of the first handhelds in 1999. These devices allow access to email, web browsing and synchronization with programs such as Microsoft Exchange or Lotus Notes apart from being able to do the usual functions of a mobile phone. RIM was in dispute with NTP Inc. which accused it of violating five patents that could have left its users without service in the United States (over three million). The companies reached an out-of-court settlement that settled the dispute in March 2006 upon payment of $612 million from RIM. The BlackBerry OS was discontinued after the launch of the BlackBerry 10 in January 2013, continuing support older versions until the end of 2013.
7.
Sailfish OS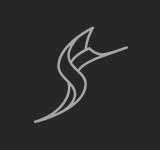 Sailfish OS is an operating system based on open source projects that includes closed source components. Sailfish OS has been developing since 2012 by the Finnish company Jolla. In 2016, their partner was Open Mobile Platform LLC. And in 2018, Rostelecom bought 75% of the shares of the developer Sailfish. Since then, Sailfish has become a Russian operating system. In February 2019, the operating system was renamed Aurora OS. Android apps can only be installed by owners of official devices. Owners of custom firmware devices (Nexus 4, Moto G, zTE V811, Xiaomi Redmi 4X and others) cannot install Android apps and only have access to the official WareHouse store and repository. This is due to the fact that this firmware does not have Dalvik. The operating system is based on MER and on the framework of the zt. The user interface is formed on zML and is managed by Wayland. Standard APIs are supported to interact with sensors. Prior to 2011, Nokia and Intel shared the vision of creating a mobile operating system based on open source software, so they invested about $1 billion in the creation of MeeGo, combining its Maemo and Moblin operating systems, which was used on various computers, such as the Nokia N9. Although this equipment became a benchmark, when it came to the use of open source software, Nokia decided not to bring to market any more computers with that operating system.
8.
Symbian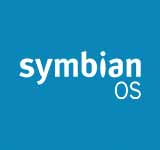 Symbian was an operating system owned by Nokia and in the past was the product of the alliance of several mobile phone companies, including Nokia, Sony Mobile Communications, Psion, Samsung, Siemens, Arima, Benq, Fujitsu, Lenovo, LG, Motorola, Mitsubishi Electric, Panasonic, Sharp, etc. Its origins came from its ancestor EPOC32, used in PSION PDA's and Handhelds. It was in force between 1997 and 2013. The goal of the Symbian was to create an operating system for mobile devices that could compete with That of Palm or Microsoft's Windows Mobile and later Google's Android, Apple's iOS, Microsoft's Windows Phone, and Blackberry OS's Blackberry. In 2003 Motorola sold 13% of its stake to Nokia, which caused it to keep 32.2% of the company. Later, however, after not having the expected success with its "Linux-Like" terminals, it returned to the world of Symbian by buying 50% from Sony Mobile Communications. On June 24, 2008, Nokia decided to purchase Symbian, acquiring the remaining 52% of the company's shares, following an agreement with the other partners. The goal was to establish the Symbian Foundation and turn this operating system into an open platform.
9.
iOS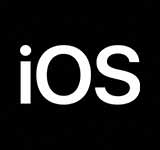 iOS is a mobile operating system from the multinational Apple Inc. Originally developed for the iPhone (iPhone OS), it has later been used in devices such as the iPod touch and the iPad. Apple does not allow the installation of iOS on third-party hardware. iOS is derived from macOS, which in turn is based on Darwin BSD, and therefore is a Unix-like operating system. iOS has four layers of abstraction: the operating system kernel layer, the "Core Services" layer, the "Media" layer, and the "Cocoa Touch" layer. The main screen (called "SpringBoard") is where the application icons are located and the Dock at the bottom of the screen where frequently used applications can be pinned, appears when unlocking the device or pressing the home button. The screen has a status bar at the top to show data, such as the time, battery level, and signal strength. The rest of the screen is dedicated to the current application. Before the release of iOS 7, there was a huge rate of theft of various iPhone models, prompting the US government to ask Apple to design a foolproof security system that would render computers useless in the event of theft. The activation by iCloud was then created, which requests the access data of the original user's account, which allows blocking and rendering the equipment useless when it is lost or theft of it.
10.
Nokia Asha platform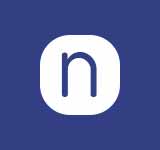 Nokia Asha platform is a Nokia software platform for low-budget smartphones. It is used in Nokia Asha series models. Asha is a direct successor to Series 40 and can run software designed for Series 40. Its development uses technology from the Norwegian company Smarterphone, which Nokia acquired in 2012. The design of the user interface was developed by a group led by Peter Skillman, who used to be part of the webOS project and developed meeGo design for moodelim Nokia N9. Apps can be used based on Java ME or as web apps that are displayed with a Nokia Xpress browser. The system doesn't have multitasking, but radio and music apps can run in the background. Nokia originally appeared on the meltemi project as the 40th descendant of the Series. It would be a Linux-based system. In July 2012, the project was discontinued as its asha platform continued its insusable. The first phone with the Asha platform was the Nokia Asha 501, released in the summer of 2013. The latest version of Asha Platform 1.4 was released on April 7, 2014. In 2014, Nokia's mobile phone business was bought by Microsoft. In July 2014, it was announced that Asha's support would be discontinued within 18 months, with models released only with the Windows Phone operating system.
11.
Windows Phone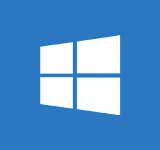 Windows Phone (WP for short) is a discontinued mobile operating system, developed by Microsoft as the successor to Windows Mobile. Unlike its predecessor it was focused on the consumer market rather than the business market. With Windows Phone, Microsoft offered a new user interface that integrated several of its active services. It competed directly against Android from Google and iOS from Apple. Its last version was Windows Phone 8.1 released on 14 April 2014. Due to the evident fragmentation of its operating systems, Microsoft announced in January 2015 that it will retire Windows Phone, to focus on a single, more versatile system called Windows 10 Mobile, available for all types of platforms (smartphones, tablets and computers). Windows Phone, codenamed "Photon" during its development, is the successor to Windows Mobile, developed by Microsoft and based on the Windows Embedded CE 6.0 kernel. Windows Phone has a new user interface called Modern UI. The home screen is made up of Live Tiles, dynamic tiles that are links to individual applications or objects. These tiles are frequently updated, keeping the user informed of any changes. The home screen and the position of the dynamic tiles can be customized by tapping and dragging the tiles to the desired position. Windows Phone's default interface is styled like black visual that consumes battery life on LED displays.
12.
Firefox OS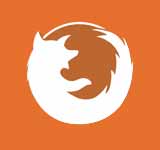 Firefox OS (code name: Boot to Gecko or B2G) - a discontinued mobile operating system, HTML5-based with Linux kernel, open source for various platforms. Developed by Mozilla Corporation under the support of other companies and a large community of volunteers from all over the world. The operating system was designed to allow HTML5 applications to communicate directly with the device hardware using JavaScript and Open Web APIs. Initially it was focused on mobile devices, smartphones and tablets, specifically in the low-end sector, on July 2, 2013, Telefónica began the sale of the first terminal with Firefox OS, the ZTE Open which was quickly followed by Geeksphone's Peak phone. It could also be applied to other devices such as Raspberry Pi, and in the upcoming development of energy-efficient computers TVs (Smart TVs and HDMI connectors). At the end of 2015, Mozilla Corporation terminated the development of the Firefox OS mobile system and announced the end of its development. The system already developed will be adapted to other types of devices. It is argued that the project did not achieve the goal of offering its users the best possible experience. The main obstacles encountered to the development of the system were commercial. The system was not sold and the costs exceeded the profits. Its successor is KaiOS, this ultmo is derived from B2G (Boot to Gecko), an open source successor to the Firefox OS community.
13.
PostmarketOS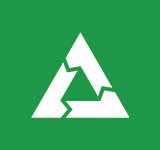 postmarketOS (abbreviated pmOS) is a free and open-source operating system under development, mainly geared towards smartphones, based on alpine Linux light distribution. This one is capable of running different user interfaces for X and Wayland, such as Plasma Mobile, Phosh, Hildon, LuneOS UI, MATE, GNOME 3 and XFCE. The project aims to provide a 10-year life cycle for smartphones to ensure that they can use more than the manufacturer's support, usually limited to a few years. Using the main branch of Linux allows postmarketOS to guarantee regular updates to get new features as well as maintain security. postmarketOS differs from many other Linux distribution projects on mobile phones by noting the Android compilation system as well as its user space. Each phone has the same user space, as well as a single package containing device-specific tools and configurations. The project wants to allow users direct use of the official Linux kernel, rather than the modified, and often obsolete version usually used by manufacturers. This goal has already been achieved for several phones.
14.
PureOS
PureOS is a free operating system for smartphones and notebooks from Purism. The operating system is based on the operating system core Linux and is based on a variant of the Debian distribution modified by the company. PureOS has been added to the list of free distributions by the Free Software Foundation (FSF). The operating system comes with a variety of pre-installed programs, including well-known ones such as the desktop environment Gnome, but also new ones such as the web browser PureBrowser, a variant of Firefox modified by the company. However, Purism plans to switch to GNOME Web as a basis for your browser. PureOS works only on devices with 64-bit architecture. In addition, according to official hardware requirements, the system requires at least one gigabyte of memory and 15 gigabytes of disk space. PureOS contains the free software packages from the main archive of the Debian testing version, in which packages are updated according to the rolling release principle on an ongoing basis. The packages are modified in part to remove, for example, elements that suggest the installation of non-free software. The operating system is mainly discussed in the trade press in connection with products of the Librem series.
15.
AliOS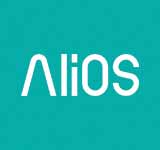 AliOS (formerly Aliyun OS and Yun OS) is a Linux distribution for smartphones as well as smart TVs and is based on Android. The open source operating system was launched in July 2011 by AliCloud, a subsidiary of Alibaba Group, after three years of development. Initially intended as an alternative to Google Inc's previously dominant Android operating system, it will also be sold internationally in the future. AliOS focuses on cloud features instead of downloadable apps. AliOS has a Linux kernel and provides a Java VM for native apps and support for web applications. In addition, AliOS includes some frameworks from the Android operating system, so that some, but not all, Android apps can be used on AliOS. Google sees AliOS as an incompatible fork from Android, and in 2012 threatened to withdraw the Android license from manufacturer Acer if it launched an AliOS-based smartphone. Acer is a member of the Open Handset Alliance and is committed not to release smartphones with incompatible Android versions.
16.
Bada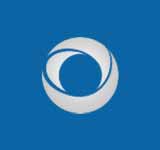 Bada ("ocean" or "sea" in Korean) was a mobile operating system developed by Samsung. It has currently been replaced by Tizen. It was designed to cover both high-end and low-end smartphones. Samsung claimed that Bada would quickly replace the most basic phone platform, turning future phones into smartphones. It is based on the operating system owned by Samsung SHP OS, used on many of its phones such as the Samsung Wave. Samsung announced the Bada platform on November 10, 2009. Following the announcement, the WAVE S8500 the first mobile with SO Bada was first shown at the Mobile World Congress 2010 in Madrid in February 2010. Samsung began publishing the SDK for Bada to attract independent programmers. During May 2010, Samsung released Bada SDK 1.0.0b2, followed by 1.0.0b3 released at the end of the same month. In addition, Samsung started the Bada Developer Challenge with a total prize of $2,700,000 (USD). Bada as Samsung defines it, is not an operating system, but a platform with a configurable architecture core, which allows the use of any of the Linux kernels, or any other real-time operating system (RTOS) kernel. The Linux kernel is the preferred choice for high-end smartphones, while RTOS is used for the most affordable smartphones, due to smaller memory consumption.