1.
Cindr

2.
Doodlekit

3.
Duda

4.
Format

5.
Google Sites

6.
IM Creator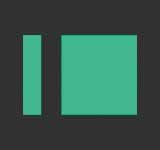 IM Creator joined the tool club to create websites in 2011, which was the year they launched their Beta version. Now, IM Creator is a well-designed and free website creator that allows you to drag sections and with attractive templates at your disposal. IM Creator has an extremely easy and quick to use design platform. It has several website themes that allow users to start their sites effortlessly and in a matter of minutes. The IM Creators website editor is so easy to use that no one will find any difficulty working with it. You don't even have to register to start using it: just select a template and edit it in the most convenient way.Go to IMCreator.com
7.
Jimdo

8.
Moonfruit

9.
Simvoly

10.
Site123

11.
SiteBuilder

12.
Sitey

13.
SnapPages

14.
Squarespace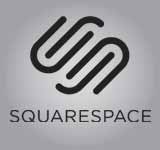 Squarespace is an integrated website designer and software web content management for SaaS (Software as a Service) based content management systems, blog platforms, and hosting services. This system allows ordinary users and companies to create and manage their own websites, blogs and online stores. This service is available in bundles, not separate. Every site must be hosted on Squarespace. Users cannot host their own Squarespace site. Squarespace hosting is mandatory, individuals and businesses can not host their own Squarespace sites. Since its launch in 2004 by Anthony Casalena, Squarespace has employed more than 580 employees (as of October 2016) in 190 countries and is based in New York. Millions of users have used Squarespace to create websites. Slogan: "The easiest way to create a beautiful website".Go to SquareSpace.com
15.
Strikingly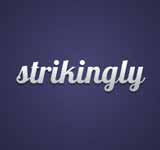 Strikingly allows you to create elegant single-page websites. Strikingly focuses on visual attraction with crisp lines, agile flow and quality background images. Although it only has a dozen templates, they are flashy and easy to customize. Strikingly is perfect for those who like the quiet sophistication of single page sites, with a strong emphasis on visual elements. A disadvantage is that Strikingly does not allow you to export the code, or change the template at a later stage. This means that you have to stick to the site you created, or lose everything. Also, even if you know how to write code, Strikingly does not allow you to edit the HTML or CSS of the site so you cannot fully customize it or optimize it.Go to Strikingly.com
16.
Ucraft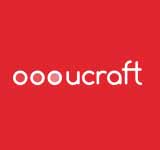 Ucraft, the new platform to create websites has easily been launched with unique features that promise to enrich the user experience. The ucraft platform is a web page creator that anyone can easily use and experience, and has been released as a beta for now. Thanks to the technology and all the tools available on ucraft, the platform makes website design somewhat easier for users who have no experience in website design, or programmer skills. The platform also makes it easier to have a professional website if you don't have much money to pay a web designer. The company focuses on increasing the overall user experience (UX) when building websites, and has a number of unique features that competitors do not use, including a drag and drop tool, that fully responds and which allows users to locate blocks of content wherever they want.Go to Ucraft.com
17.
Virb

18.
Voog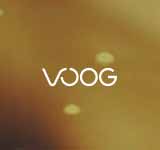 Voog is a simple and lightweight website creation tool that seeks to allow users the rapid development of fast, responsive and multi-language websites. The initial name of this Estonian website creator was Edicy, but in 2014 the name was changed to Voog. Voog covers most of the functionalities necessary to create a good and stable website. Users can find customization options in the taskbar at the bottom. In addition, Voog allows you to create online stores, blogs and forms on their websites. The best thing about Voog is the possibility of creating sites in multiple languages. There is no other website creation tool that surpasses Voog in this regard.Go to Voog.com
19.
Web.com

20.
Webflow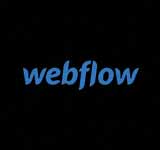 Webflow is a web-based tool for creating web pages. It is a professional drag-and-drop tool built to design customizable web pages. The application can, among other things, create contact forms, animated web content and add social plugins (like Facebook comment blocks). Unlike many other similar tools aimed at non-technical people who want to publish web pages as easily as possible, Webflow aims to give designers the ability to create web pages without relying on the technical assistance of web developers. Webflow also offers web hosting, which makes websites accessible to everyone through the Internet.Go to WebFlow.com
21.
Webnode

22.
Webs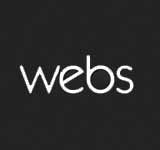 Webs (last name: Freewebs, XWebs SiteBuilder) A static page of the target only freemium web host service was launched in 2001. Provide free or paid web hosting plans and your own templated website construction service. Webs, on the other hand, does not provide dynamic content support from its own dynamic "application" despite providing FTP access and allowing HTML uploads. While Freewebs subdomain offers are ideal with little or no budget, the Terms of Use service has been in a position to close sites that have violated the rules. In these cases, the owner of the subdomain would contact their offices and receive no response. Your site would remain frozen indefinitely. This has caused some controversy among members about the usefulness of Freewebs.Go to Webs.com
23.
WebsiteBuilder

24.
Weebly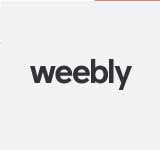 Weebly is an online platform dedicated to the creation of web pages. It has a free and paid service according to the user's need. It was created in 2006, in San Francisco (California), by David Rusenko, Chris Fanini and Dan Veltri. In January 2007 it was selected for the program capitalization companies in Silicon Valley called Y. Use a Widget format style, letting users create pages with few steps. The user drags and drops different web elements (such as images, text, etc.) on the page. Weebly currently competes with sites like ecoweb, Webnode, Jimdo, Webs, uCoz, Wix and other pages for creating generic or specialized websites in specific sectors such as Turisapps.Go to Weebly.com
25.
Wix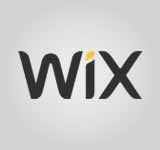 Wix.com is a cloud-based web development platform that allows users to create HTML5 websites by dragging and pasting. Users can add features such as social media links, e-commerce, contact forms, e-mail marketing, and community forums to their sites using a variety of Wix and third-party applications. Wix was built with a freemium business model. His income comes from premium services. Users must purchase a premium package in order to link their site to a private address, delete Wix ads, add electronic commerce features, increase data storage and access capacity, and so on.Go to Wix.com
26.
WordPress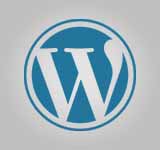 The WordPress platform is open source and includes hundreds of themes and plugins (both free and paid) for each functionality you might need on a website. You can create a fabulous fully functional site and blog based on WordPress for nothing more than the cost of your domain name and hosting (from $ 15 dollars a year). You can even open a fully equipped store with the free Woocomerce plugin, or choose from many others. Many hosting services offer automated installation tools for WordPress, and much of the administration can be done through its administration interface. However, it has a higher learning curve than the creators of sites listed above, but it is because of the large number of themes, options and plugins available. If you are looking to build a brand, or regular content marketing through a blog, WordPress is probably the best choice. WordPress is simply the most accessible platform for dynamic, customizable sites and scales-for any type of user or business.Go to WordPress.com
27.
Yola

28.
Zoho Sites

29.
uKit