1.
Amazon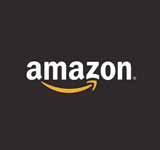 Amazon.com, Inc., trade name Amazon, is an American e-commerce company based in Seattle, Washington. It was one of the first large companies to sell goods over the internet and it was founded in 1994 by Jeff Bezos. In 2015 the company achieved its first turnover of over 100 billion dollars. This had more than doubled in 2018. Amazon has shown rapid growth, in the period 2000 to 2017 the average revenue growth was almost 30 percent on an annual basis. Profit rose sharply in 2017, despite an equal operating result, due to a substantial reduction in US corporate income tax. The North America and AWS business units are the most profitable, together they contributed around 60% to the operating result in 2018. The international activities suffered a loss and depressed the operating result by around 20%.
2.
Alibaba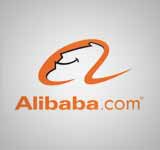 Alibaba Group is a Chinese private group based in Hangzhou. The group consists of internet companies focused on e-commerce including business-to-business web portals, online retail and payment services, a price comparison search engine and cloud services for data. The group was founded in 1999 when Jack Ma founded the Alibaba.com website, a business-to-business portal to connect Chinese producers with foreign buyers. In 2003, Alibaba founded Taobao, a consumer-to-consumer portal. Taobao is one of the twenty most visited websites worldwide. Alipay was established in 2004, an online escrow payment service. Alipay handles approximately half of all online payment transactions within China. Alibaba sites are used in the vast majority of these transactions. The Alibaba Group websites account for more than 60% of parcel deliveries within China. In March 2018, the company had more than 550 million active consumers in March 2017. Approximately three-quarters of the total turnover is realized in China. In addition to trade for consumers and companies, Alibaba is also active in the field of cloud computing, around 5% of sales, and digital media and entertainment (7%).
3.
Walmart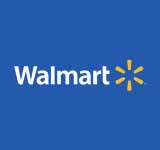 Walmart is an American supermarket chain. The company was founded by Sam Walton in 1962 and was listed on the New York Stock Exchange in 1972. Walmart's headquarters are in Bentonville, Arkansas. In 2010 it was the largest private employer. It is also the largest retail group in the world. Walmart also owns Sam's Club, another American retailer. Walmart has a total of 11,700 stores in 28 countries (As of April 30, 2019), of which just over half outside the United States. Walmart operates under its own name in the United States and Puerto Rico. In Mexico it operates under the name Walmex, in the United Kingdom as Asda, in Japan as Seiyu and in India as Best Price. Walmart also has stores in Argentina, Brazil, Canada and the People's Republic of China. The concern is thanks to the purchase of Massmartalso active in Africa. Walmart's investments abroad have varying degrees of success, for example, the stores in Germany and South Korea were sold because they were unsuccessful. Furthermore, it sells many articles via the internet under 65 different labels in all those countries.
4.
eBay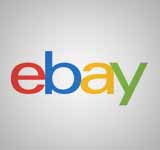 eBay is one of the largest auction sites on the internet for offering new or second-hand items. eBay offers a worldwide trading platform where almost everyone can trade almost without restriction according to the omnibus omnia principle. Something can also be offered at a fixed price. Notorious are the sometimes bizarre articles that are offered on this website. In 2013, eBay achieved total revenue of $16 billion and in 2009, revenue was $8.7 billion. PayPal's share of sales was almost the same as that of the auction activities. eBay's international activities contribute slightly more than 50% to sales. Buying goods worldwide is easy with eBay. For products that have a value of less than 22 euros (excluding shipping costs), Dutch customs are not entitled to import duties. The quality of the products offered and the reliability of the seller cannot always be checked in advance. If the product is not delivered or deviates from the description, it can be difficult to resolve this properly. For example, the seller may suddenly have disappeared.
5.
AliExpress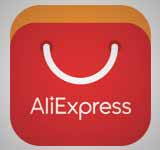 AliExpress is an e-commerce platform for Chinese individuals and/or smaller companies to sell their products to foreign consumers. Jack Ma founded the Alibaba Group on April 4, 1999, which led to AliExpress.com in 2010. Unlike Alibaba, AliExpress is more focused on retail. The advantage is that the buyer buys directly from the manufacturer, making the price more attractive. Unlike Bol.com, for example, AliExpress only offers the platform to find buyers, so it does not sell a product itself. AliExpress was established with the aim of offering Chinese producers a new market abroad via the internet. The site was originally intended for selling bulk products - large quantities of a particular product to companies around the world. In this way, companies could easily purchase units of a product at a reduced price. The minimum purchase of a product was usually around 20 to 50 pieces. This is of course still possible, but many sellers can now sell products individually. This way everyone can use AliExpress.
6.
Flipkart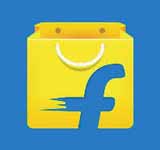 Flipkart Pvt Ltd. is an Indian electronic trading company based in Bengaluru, India. The company was founded by Sachin Bansal and Binny Bansal in 2007. Initially, the company focused on selling books, then penetrated other product categories such as consumer electronics, fashion and lifestyle. Flipkart competes directly with Amazon subsidiaries in India and Snapdeal. Until March 2017, Flipkart held a 39.5% market share in the Indian electronic trading industry. Flipkart was very dominant in the clothing sector (especially after the acquisition of Myntra and Jabong.com) and competed with Amazon in the electronics and cellular telephone sectors. Flipkart also has PhonePe, a Unified Payments Interface (UPI) cellular payment service.
7.
AO World

8.
ASOS.com

9.
AbeBooks

10.
Alibris

11.
Allegro

12.
Aquarelle

13.
BJ's Wholesale Club

14.
Barnes & Noble

15.
Bass Pro Shops

16.
Bebe Stores

17.
Best Buy

18.
Best Secret GmbH

19.
Better World Books

20.
Bleep.com

21.
Bol.com

22.
Books.com.tw

23.
Brandless

24.
Cabela's

25.
Cdiscount

26.
Chaldal.com

27.
Charitybuzz

28.
Childrensalon

29.
Ciceksepeti.com

30.
CompUSA

31.
Conrad Electronic

32.
Costco

33.
Craftsvilla

34.
Dangdang

35.
Daniel Smith

36.
Daraz

37.
Dick's Sporting Goods

38.
Digikala

39.
Drs. Foster & Smith

40.
Dustin AB

41.
ETLAND

42.
Efresh.com

43.
Etsy

44.
Euroflorist

45.
Farfetch

46.
FreshDirect

47.
From Japan

48.
G-Unit Clothing Company

49.
GOG.com

50.
Gilt Groupe

51.
Ginza Musik

52.
Grofers

53.
Groupon

54.
H&M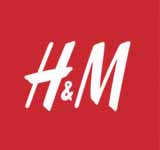 Hennes & Mauritz (H&M) is a Swedish fashion chain with more than 4351 branches in 64 different countries and around 161,000 employees in 2016. H&M uses various fashion designers such as Stella McCartney, Karl Lagerfeld, Elio Fiorucci, Roberto Cavalli and Comme des Garçons. COS (Collection of Style) is a fashion concept launched by H&M with a show at the "Royal Academy of Arts" in London and at the opening of a branch on Regent Street on March 16, 2007. The collections to this concept are minimalist designs. COS stores can be found in Amsterdam, Antwerp, Arnhem, Brussels, Copenhagen, The Hague, Berlin, Cologne, Düsseldorf, Rotterdam, Hamburg, Munich, Münster, Stuttgart, Verona, London and Zurich. The stores are furnished by interior architect William Russel.
55.
Hayneedle

56.
Home Shop 18

57.
Huuto.net

58.
Infibeam

59.
J. C. Penney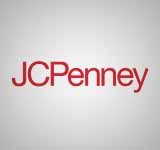 JC Penney is an American retail company headquartered in Plano, Texas. The company was founded in 1902 by James Cash Penney and William Henry McManus in Kemmerer. JC Penney operates around 1,100 department stores in the US and employed approximately 159,000 people by the end of January 2012. For assortment of JC Penney include clothing, shoes, furniture, jewelry, cosmetics, electrical appliances and household items in the lower to middle price segment. With the company Polo Ralph Lauren Between 2008 and 2012, there was an exclusive cooperation through the low-priced licensed clothing and accessories brand American Living.
60.
J.Crew

61.
JD.com

62.
Jabong

63.
Jumia

64.
KaBuM!

65.
Kmall24

66.
Kobo Inc.

67.
L.L.Bean

68.
Lands' End

69.
Lazada Group

70.
LeShop.ch

71.
LightInTheBox

72.
LivingSocial

73.
Lord & Taylor

74.
Lotte Hi-Mart

75.
Manufactum

76.
Matches Fashion

77.
Mercari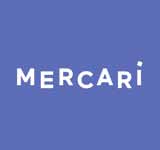 Mercari Inc. is a Japanese company headquartered in Minato-ku, Tokyo. It operates the service of Flea App "Mercali". In 2013, Shintaro Yamada established Kouzou Co., Ltd. (now Merucari Co., Ltd.), and became profitable for the first time in 2016. In addition, the company operates services such as the local community application "Atte", the flea application "Cowl" exclusively for books and CDs and DVDs, and "Mercari Maisons" specializing in brand products.
78.
Micro Center

79.
Modell's Sporting Goods

80.
Monotaro

81.
Montgomery Ward

82.
Myntra

83.
Nebraska Furniture Mart

84.
Newegg

85.
Nykaa

86.
Ocado

87.
Orvis

88.
Overstock.com

89.
Ozon.ru

90.
Peapod

91.
Pinduoduo

92.
Pinkoi

93.
Pixmania

94.
Play-Asia

95.
Powell's Books

96.
Rakuten.com

97.
Rappi

98.
Recreational Equipment, Inc.

99.
STYLEPIT

100.
Saks Fifth Avenue

101.
Sam's Club

102.
ShopClues

103.
Shopbop

104.
Shopee

105.
Shoplet

106.
Showroomprive.com

107.
Snapdeal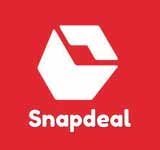 Snapdeal is an Indian e-market company. Whose founder is Kunal Behl. It started in February 2010. This company started in February 2010 as a shopping site offering a per day purchase. It was developed as an e-market company on September 2011. After this, it became the largest selling company of India.
108.
SparkFun Electronics

109.
Spartoo UK

110.
Taobao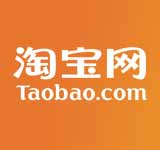 Taobao is the Chinese online marketplace of internet giant Alibaba. The marketplace was launched in May 2003 and can be compared to eBay. It is a platform where Chinese sellers offer their products for sale in their own 'stores'. There are now more than 750 million different products for sale on Taobao. Taobao's inaccessibility for consumers who do not speak Chinese has inspired a group of companies to become Taobao agents. As a consumer it is possible to place an order in another language through an Agent. The Agent then orders from the Chinese seller on Taobao and sends the ordered items back to the consumer upon receipt of the seller.
111.
Taw9eel

112.
The Bon-Ton

113.
The Honest Company

114.
ThinkGeek

115.
Thomann

116.
TigerDirect

117.
Tmall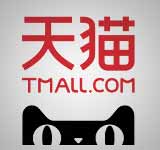 Tmall.com, formerly Taobao Mall, is a Chinese-language website for the business-to-consumer (B2C) commerce that was split off from the Taobao website and located in the People's Republic of China by the Alibaba Group is operated. It is an online shop for the People's Republic of China, Hong Kong, Macau and Taiwan. As one of the world's largest e-commerce websites, it reached more than 500 million active users per month in February 2018. According to Alexa Internet, it is among the most visited websites in the world and the address tmall.com at number 26. It is also available as a mobile app for Android and IOS.
118.
Trendyol

119.
Ulla Popken

120.
Ulmart

121.
Vente-privee.com

122.
Verkkokauppa.com

123.
Vipshop

124.
Voonik

125.
WOW HD

126.
Warby Parker

127.
Wayfair

128.
Wiggle

129.
Wildberries

130.
Wish

Wish is an e-commerce Company based in San Francisco that the same website and shopping app operates. It was 2010 by CEO Peter Szulczewski (former software engineer at Google) and the CTO Danny Zhang (former programmer at Yahoo) wish lists established portal, which in a 2013 e-commerce platform has been transformed. In 2017, the shopping app Wish had over 100 million users on the iOS and Android platforms. Similar to eBay, small businesses and manufacturers sell goods directly to consumers on Wish. This usually offered cheap goods with high discounts.
131.
Woot

132.
Xiu

133.
Yatego

134.
Yebhi

135.
YesAsia

136.
Zalando

137.
Zalora

138.
Zappos

139.
Zazzle

140.
Zooplus

141.
honestbee

142.
jpc