1.
Airtel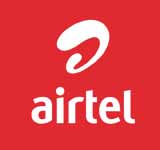 Bharti Airtel is an Indian company, India's leading mobile phone operator with 125 million subscribers in 2009 and 25% of the market share. It is also very established in Africa. The company is included in the BSE Sensex stock market index. The Bharti group was created in 1976 by Sunil Bharti Mittal to manufacture bicycles. Today it is a group of world-class companies in telecommunications, financial services, retail, and food. Bharti began its telecommunications services with the launch of mobile services in Delhi (India) in 1995. In April 2010, Bharti Airtel bought the African subsidiaries of the Kuwaiti Zain for nearly 10 billion dollars. The affected assets have 42 million customers and annual revenue of $3.6 billion. In July 2014, Bharti sells 3,100 mobile telecommunications towers located in 4 African countries to Helios Towers Africa. In September 2014, Bharti sells 3,500 mobile telecommunications towers located in 6 African countries to Eaton Towers for an unknown amount. In January 13, 2016, Orange and Airtel signed an agreement for the acquisition by Orange of Airtel's subsidiaries in Burkina Faso and Sierra Leone. In February 2017, Telenor announces the sale of its activities in India to Airtel for an undisclosed amount. In 2010, the company acquired Zain's mobile network in 15 African countries (Burkina Faso, Chad, DR Congo, Congo, Gabon, Ghana, Kenya, Madagascar, Malawi, Niger, Nigeria, Sierra Leone, Tanzania, Uganda and Zambia) and operates it in Future under the Airtel Africa holding.
2.
Reliance Jio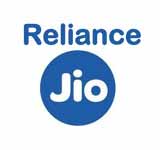 Reliance Jio Infocomm Limited, operating under the trade name Jio, is an Indian mobile network operator. It is part of Reliance Industries and is based in Navi Mumbai, Maharashtra, operates a national LTE network with coverage across the 22 Indian telecommunication circles. The company does not offer 2G or 3G services, but instead uses voice over LTE to provide voice service in its network. Jio soft launched on 27 December 2015 (which would have been the 83 anniversary of the founder of Reliance Industries, Dhirubhai Ambani), with a beta version for partners and employees and opened to the public on 5 September 2016. On July 5, 2018, the Gigafiber fixed line broadband service was launched by the president of Reliance Industries Limited, Mukesh Ambani, during the company's annual general meeting. In June 2010, Reliance Industries (RIL) purchased a 96% stake in Infotel Broadband Services Limited (IBSL) for ₹4,800 crore ($670 million). Although not publicly traded, IBSL was the only company that gained broadband spectrum in the 22 circles of India at the 4G auction that took place earlier that year. Later, as telecom subsidiary of RIL, Infotel Broadband Services Limited was renamed Reliance Jio Infocomm Limited (RJIL) in January 2013. In June 2015, Jio announced that the start of operations throughout the country would be at the end of the year. However, four months later, in October, the company's spokesmen sent a press release stating that the launch had been postponed until the first quarter of the 2016-2017 financial year.
3.
Vodafone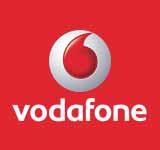 Vodafone Group plc, initially known as Racal Telecom, is a mobile, fixed telephony, broadband and digital television operator, multinational based in Newbury, Berkshire, United Kingdom. It is present in numerous countries, being the second largest telecommunications operator in the world in number of customers and in benefits (in both cases behind China Mobile). Globally, Vodafone had 439 million customers in December 2017. The company is listed on the London Stock Exchange. It has a market price of approximately 89.1 billion pounds in July 2012, being the third most quoted company in the London stock market. It is also listed on a secondary basis on the New York Stock Exchange (NASDAQ). The name Vodafone comes from VOice-DAta-FONE (Data and voice telephone), name chosen by the founder, who already sensed since those years that data would be one of the fundamental elements of future telecommunications. Vodafone made its first mobile call in the United Kingdom, a few minutes after midnight on January 1, 1985. Vodafone UK made its first 3G voice call on April 16, 2001. The evolution of the 'Vodafone' brand originated in 1982 with the constitution of 'Racal Strategic Radio Ltd', a subsidiary of Racal Electronics - a company dedicated to the manufacture of military radio technologies. On the initiative of Jan Stenbeck, Racal Strategic Radio Ltd formed a joint venture with the company Millicom, which is called 'Racal Vodafone'. This company would be the one that would evolve to the current Vodafone.
4.
Idea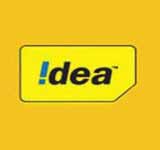 Idea Cellular (commonly referred to as simply Idea, and stylised as !dea) is an Indian mobile network operator based at Mumbai, Maharashtra. Idea is a pan-India integrated GSM operator offering 2G, 3G and 4G mobile services. Idea is India's largest mobile operator along with merged entity Vodafone by subscriber base (List of mobile network operators of India). Idea has 196.49 million subscribers as of 31 December 2017. On 20 March 2017, Idea and Vodafone India announced that their respective boards had approved a merger of the two companies. The merger will not include Vodafone's 42% stake in Indus Towers Ltd. The merger will create the largest telecom company in India by subscribers and by revenue. Under the terms of the deal, the Vodafone will hold a 45.1% stake in the combined entity, the Aditya Birla Group will hold 26% and the remaining shares will be held by the public. The merger is expected to be completed by March 2019, and the newly merged entity will be named at a later date. Idea Cellular started its journey in 1995 as Birla Communications Limited with GSM licenses in Gujarat and Maharashtra circles.In 1996 it changed name to Birla AT&T Communications Limited following joint venture between Grasim Industries and AT&T Corporation. In 2001 it changed name to Birla Tata AT&T as a joint venture between Aditya Birla Group, Tata Group and AT&T Wireless. The company named its brand Idea in 2002. Following AT&T Wireless' merger with Cingular Wireless in 2004, Cingular decided to sell its 32.9% stake in Idea. This stake was bought by the remaining two stakeholders equally. Tata forayed into the cellular market with its own subsidiary, Tata Indicom, a CDMA-based mobile provider and in April 2006, Aditya Birla Group announced the acquisition of the 48.18% stake held by Tata Group at INR 40.51 a share amounting to INR 44.06 billion with 15% of the stake acquired by Aditya Birla Nuvo and the remaining by Birla TMT holdings Private Ltd. both AV Birla family owned companies. Malaysia based Axiata bought a 19.96% stake in the company in 2009.
5.
BSNL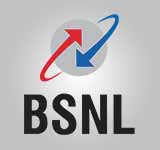 Bharat Sanchar Nigam Limited (BSNL) is the largest Indian and world's seventh largest telecommunications company. BSNL was founded in October 2000. In 2007 the number of telephone connections provided was around 47 million. The cellphone subsidiary CellOne has around 20 million customers. With current sales of $8 billion, they made a profit of $2.26 billion in 2006. Bharat Sanchar Nigam Limited (BSNL) is a state- owned telecommunications company headquartered in New Delhi, India. The company is the largest fixed telephone provider and the fourth largest cellular phone provider in India, and also a broadband service provider. However, in recent years, the company's revenue and market share have plunged into heavy losses due to intense competition in the Indian telecommunications sector. BSNL is the oldest and largest communication service provider in India. The company had a customer base of 90 million as of June 2008. It has footprints throughout India except for the metropolitan cities of Mumbai and New Delhi, which are managed by Mahanagar Telephone Nigam (MTNL). BSNL oldest Communication Services India provider (CSP) is BSNL currently 72.34 million (basic and mobile telephony) is a customer base with its footprints metros Mumbai and New Delhi (New Delhi) which MTNL (MTNL) As of 31 March 2007, BSNL has 31.55 million wireless, 4.656 million of the MA-WLL and 36. 21 million GSM mobile subscribers were controlled by 31 March 2007 BSNL's earnings in the fiscal year ended at 39.15 billion rupees (9.6b). Today BSNL is India's largest telco and the largest public sector undertakings with estimates of US $100 billion. One of the companies is planning a 10% public share in 6 months.
6.
Hutch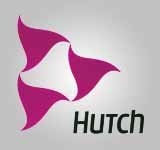 Hutch was a national cellular operator in India that covers most of the country. In Mumbai it was earlier known by the name Orange. It offers both prepaid and postpaid GSM cellular phone coverage throughout India and was especially strong in the major metros. It was often praised for its award winning advertisements which follow a non-cluttered approach. A recurrent theme was that its message Hi stands out visibly though it uses only black letters on white background. Another ad campaign in 2003 featured a dog following a boy in unlikely places, with the tagline, Wherever you go, our network follows. On March 31, 2011, Vodafone Group Plc announced that it would buy an additional 33% stake in its Indian joint venture for $5 billion after partner Essar Group exercised an option to sell the holding in the mobile-phone operator. The deal raised Vodafone's stake to 75%. Essar left the company after it implemented a put option over 22% of the venture. Vodafone exercised its call option to buy an 11% stake. In 2007, Vodafone granted options to Essar that would enable the conglomerate to sell its entire stake for $5bn, or to dispose of part of the 33 per cent shareholding at an independently appraised fair market value. In January 2011, Vodafone objected to Essar's plans to place part of its 33% stake in India Securities, a small public company. Vodafone feared the move would give an inflated market value to Vodafone Essar. It had approached the market regulator SEBI and also filed a petition in the Madras High Court. The final shareholding pattern post this deal was not provided by the company as it was not clear whether Vodafone's stake would exceed the 74 per cent FDI limit. Indian laws don't allow foreign companies to own more than 74% in a local mobile-phone operator. Vodafone has assured it will comply with local rules. Vodafone will have to sell that 1% to some Indian entity, or they'll have to consider an initial public offering. Vodafone also said that final settlement is anticipated to be completed by November 2011. The completion of the deal would be subject to meeting certain conditions which include Reserve Bank of India's permission as well as valuation of the deal.
7.
Aircel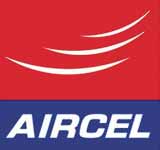 Aircel was a mobile operator in India based in Madras that offers voice and data services with postpaid, prepaid, 2G, 3G, broadband access and Long Term Evolution by Audiotex. In 2006, Aircel was acquired by the supplier of services integrated communication largest in Malaysia (Maxis Communications) and forms part together with Sindya Securities & Investments. Maxis Communications owns 74% of the company's capital. In 1999 Aircel began operations with Chinnakannan Sivasankaran in charge and today is the leading mobile operator in large states such as Tamil Nadu, in the south, or Assam, in northeastern India, as well as in large towns such as Madras. It is the fifth largest mobile service provider GSM largest in India and the seventh largest provider of mobile services (GSM and CDMA). Aircel has also obtained permission from the Department of Telecommunications (DoT) to provide international long distance (ILD) and national long distance (NLD) telephony services. It also has the largest service in Tamil Nadu. Aircel started as a regional company in Tamil Nadu in 1999. Soon after, it became the leading operator in Tamil Nadu, becoming the fastest growing operator in India, which attracted foreign investments as well as the operator Malay Maxis Communications making a purchase of a 74% stake in 2005 from its Indian owner Chinnakannan Sivasankaran. In 2010, the 3G and wireless broadband (BWA) branch went to auction. USD 1440 million was paid for 3G and $760 million for BWA. Of this amount, the company raised $880 million from Deutsche Bank, Standard Chartered Bank, HSBC and Barclays. He also took a 440 million one-year loan from HSBC, Punjab National Bank and Axis Bank. The company, since November 2012, has about one million customers in 3G service. In the future, he plans to launch his LTE network.
8.
MTS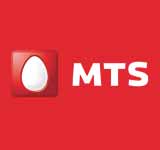 Sistema Shyam Teleservices (SSTL, MTS India) is an Indian mobile operator, a joint venture of the Russian AFK Sistema (73.71% of the shares) and the Indian group of companies Shyam (23.79% of the shares). 2.5% of the shares are owned by third parties. Formerly called Shyam Telelink Ltd. SSTL has the right to use frequencies in 22 telecommunication districts of India. Currently provides CDMA cellular services in the states of Rajasthan, Tamil Nadu, Kerala, West Bengal, Uttar Pradesh West, Karnataka, Gujarat, Calcutta and Delhi. It operates under the MTS brand, which is one of the hundred leading world brands according to the BRANDZä Financial Times and Millward Brown ratings. On January 14, 2016, Reliance Communications (RCom) announced that it had acquired SSTL as part of a stock transaction in which SSTL received a 10% stake in RCom after paying off its existing debt. On October 31, 2017, RCom announced the completion of the merger. In February 2019, RCom declared bankruptcy because it could not sell assets to pay off its debt. As of March 2019, RCom has redesigned its strategy and continues to operate under the name "The New Reliance Communications". Sistema Shyam Teleservices (SSTL, MTS India) is an Indian mobile operator, a joint venture of the Russian AFK Sistema (73.71% of the shares) and the Indian group of companies Shyam (23.79% of the shares). 2.5% of the shares are owned by third parties. Formerly called Shyam Telelink Ltd. SSTL has the right to use frequencies in 22 telecommunication districts of India. Currently provides CDMA cellular services in the states of Rajasthan, Tamil Nadu, Kerala, West Bengal, Uttar Pradesh West, Karnataka, Gujarat, in Calcutta and Delhi. It operates under the MTS brand, which is one of the hundred leading world brands according to the BRANDZä Financial Times and Millward Brown ratings.
9.
Tata Docomo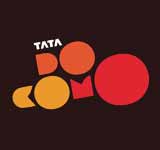 Tata Teleservices Limited (TTSL) was a telecom service available on GSM platform. It began in November 2008 as a result of a strategic alliance between the major Japanese telecommunications company NTT DoCoMo and the Tata Group. The word Docomo (DoCoMo) is derived from the word "Do ing the Co mmunications over Mo bile network", in the Japanese language Docomo means "universally". Tata Tele Services has got an all India license for GSM services and has to operate these services under the brand name of Tata Docomo, besides the company has also been allocated spectrum in 18 telecom circles. Tata Teleservices Limited has also introduced these services in various fields. This mobile service provides both prepaid and postpad GSM mobile services and other services such as GPRS etc. can also be started on request. The consumer mobile businesses of Tata Docomo, Tata Teleservices (TTSL) and Tata Teleservices Maharashtra Limited (TTML) have been merged into Bharti Airtel from 1 July 2019.
10.
Virgin Mobile India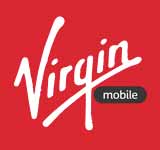 Virgin Mobile India Limited was a cellular telephone service provider company, operated as a joint venture between Tata Teleservices and Richard Branson's Virgin Group. The company used Tata's CDMA and GSM networks to offer its services under the brand name Virgin Mobile, and also started GSM services in some states. "Virgin Mobile" branded services were offered to Indian consumers by Tata Teleservices through a brand franchise with Virgin Mobile. Virgin Mobile India provided Tata Teleservices with experience and expertise in designing, marketing and servicing of "Virgin Mobile" branded products for the youth segment. Virgin Mobile marketed prepaid and postpaid on both GSM as well as CDMA, and also offered wireless services under the brand name Datamax. Virgin Mobile was India's first national youth-focused mobile service, with over 45,00,000 outlets reaching over 3,20,00000 cities, towns and villages across India. It was also ranked as the No. 1 for customer satisfaction within the first year of its launch with an overall score of over 95%. It was judged the "Buzziest Brands of 2009" i.e. the most searched for brands by surfers, in a survey carried out by a leading online portal in India. The company was merged into Tata's other subsidiary Tata DoCoMo in 2015.