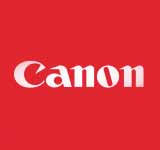 Canon Inc. is a Japanese company specializing in optical products and image capture and reproduction, including photography, video, photocopiers and printers. Its head office is located in Tokyo, it is currently one of the leaders in the field of photography and optics. The company was founded in 1937 by Goro Yoshida and Saburo Uchida, with the name of Precision Optical Instruments Laboratory. The original purpose of this was the research to improve and develop the quality of the cameras.
2.
Nikon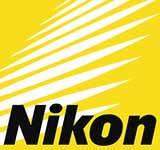 The company was created in 1917 under the name Nippon Kōgaku Kōgyō Kabushikigaisha, product of the union of two leading companies in the field of optics. The company specialized in the construction of precision lenses and instruments for photo cameras, binoculars, microscopes and measuring instruments. During the Second World War Nikon became a supplier of binoculars, periscopes and other optical instruments for the Japanese army, and grew to have 19 industrial establishments and 23,000 employees.
3.
Sony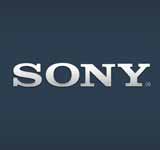 1985 - Launching of the SONY HandyCam line: Small and portable 8mm tape video cameras, which had the advantage of being smaller than the competitors VHS and Betamax, maintaining the same image quality. Video8 1988 Hi8 and in 1999 Digital8, 8mm compact cassette tapes used for camcorders.
4.
Kodak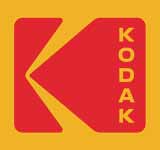 Kodak is an American multinational company that has been at the top of the photography and film industry since the late 19th century. Eastman Kodak stood at the cradle of digital photography in 1975, but failed to market this invention out of concern about the classic photo products. In this way, the competition with the invention was able to make a good impression, and Kodak came instead of running at the back of development. Although various digital camera brands still use CCDs from Kodak.
5.
Olympus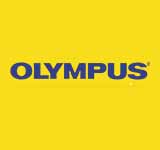 Olympus has a long tradition in the design and manufacture of cameras and lenses. The first truly innovative Olympus camera was the PEN system, launched in 1959. With an 18x24mm format, it was one of the most compact and portable cameras of its time. The design group of the PEN system was led by Yoshihisa Maitani.
6.
Blackmagic Design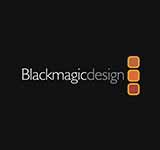 This is the company's first digital cinema camera. Presented at NAB in 2012, at an unbeatable price, it intrigues industry professionals who see it as an affordable movie camera. However, it has many defects, including ergonomics that then raise many questions about the capabilities of this camera in a workflow.
7.
Aigo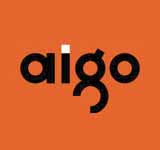 Mainly manufactures and sells digital home appliances such as digital cameras and music players, mainly in peripheral equipment of personal computers, it is known as a digital home appliance brand in China, has 100 directly managed stores, 3000 agency contracts by franchise etc.
8.
Phase One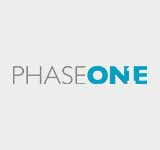 Phase One is a manufacturer of digital backs for medium format cameras from various manufacturers. These include Hasselblad (V, H1, H2, H5), Mamiya (RZ67 PRO II, 645AF, 645AFD, AFDII) and Contax (645). Since September 2009, Phase One also offers its own camera housing (645DF), which is largely identical to the Mamiya 645DF. Furthermore, Phase One is also a manufacturer of software products.
9.
AgfaPhoto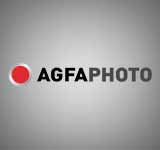 AgfaPhoto is a Belgian company, which manufactures cameras and other photographic equipment, was founded in 2004 after Agfa sells its photographic division owns factories in Belgium, Netherlands, Germany and Italy.
10.
Leica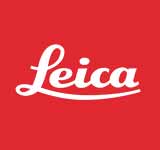 Leica is a German company dedicated to the manufacture of precision optical instruments. It is divided into three clearly differentiated companies: Leica Camera AG, Leica Geosystems AG and Leica Microsystems AG, which are dedicated respectively to producing cameras, topographic equipment (for topography) and medical equipment (microscopy, histological process).
11.
Medion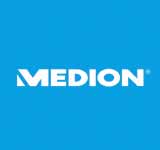 Medion AG is a German company manufacturing various electronics and home appliances. The headquarters is located in Essen, Germany. Branches are present in twenty-six countries of the world, including the USA, Australia, and Malaysia. The range of products is very wide, it is almost everything that is powered by the electrical grid.
12.
Minox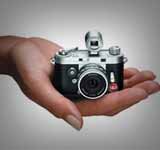 Minox is a German manufacturer of game cameras and other optical devices of the same brand name. The miniature cameras from Minox combine the classic model of a secret or spy camera. After the successful 1970s, when Minox had a good 1000 employees, now only about 30 employees work at the company headquarters in Wetzlar. Today Minox is primarily a manufacturer of long-range optical products for nature observation and hunting (binoculars and scopes).
13.
Praktica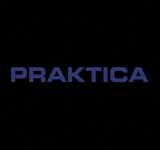 Praktica is a photo camera brand made by Pentacon in Dresden. At the time of the GDR, the brand was a well-known brand that also sold well in Western Europe. Despite having changed owners many times, the brand has stood the test of time well. Digital cameras are now also being produced under the Praktica brand, for both the amateur and the professional, which Praktica nowadays knows from the SCANxxxx camera series.
14.
Rollei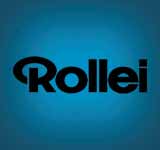 Rollei is the trade name of DHW Fototechnik GmbH in Braunschweig, a German maker of camera has focused on high-end photographic equipment. The company also makes digital compact cameras and other multimedia equipment. Rollei has become known with two-eye single-lens reflex cameras, the Rolleiflex series, which was very popular in the 50s and 60s. The company mainly made medium format cameras (6x6), although some well-known 35mm cameras were also made, such as the Rollei 35.
15.
Vageeswari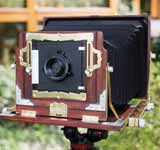 Vageeswari was one of the best-selling cameras in the world at one time. These were once known as one of the best field cameras in the world.
16.
Epson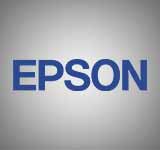 In 1981, Epson was also (temporarily) an independent computer producer with designs from his own home. With the HX-20, the company introduced the first truly 'portable' personal computer in A4 format. Although portable computers such as the Grid and the Osborne had appeared before, due to their size and weight, these were known as 'luggables' at the time. The HX-20, on the other hand, by its handy size and built-in mini-display, gave the impetus for the development of what later became known as 'laptop' or 'notebook' computers. The HX-20 became afterwards known as the first laptop in the world. In 2004, Epson introduced their R-D1 digital RangeFinder Camera.
17.
Fujifilm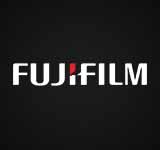 Fuji Photo Film Co., Ltd. is a Japanese manufacturer of film material, cameras and data carriers. On October 1, 2006, the name was changed to FUJIFILM Holdings Corporation. Approximately 60% of sales are realized outside of Japan. Fujifilm has had around 80,000 employees. Every year the company spends between six and eight percent of its revenue on research and development.
18.
Ricoh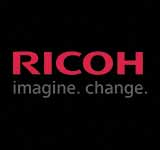 Ricoh is a Japanese company in electronic products and digital office solutions, including copiers, printers, fax machines, digital cameras, CD-Rs and DVDs. The company, which now operates worldwide, was founded on February 6, 1936 as Riken Kankosh Co., Ltd. Originally, Ricoh only produced photosensitive paper. From 1938 the company produces cameras and from 1955 office machines. In 2005, Ricoh is the market leader in copiers and printers for the office segment. Moreover, the company has patented many of its techniques, which means that many products from other brands also incorporate Ricoh parts. Ricoh has expanded its services with IT consultancy, in order to be able to meet the increasing demand for network solutions and digitization in office environments.
19.
Panasonic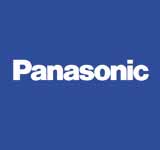 Panasonic Corporation is a Japanese electronics conglomerate and also the world's largest producer of electronics. The company is known throughout the world mainly for its main brand Panasonic. The company is based in Kadoma, Osaka, Japan. In 2014 it had around 250,000 employees, three-fifths of whom work outside of Japan. Panasonic was the first corporation to introduce a "Mirrorless" camera (DMC-G1) to the digital photography market in 2008. This revolution began after being part of the 4/3 consortium that it shares to the present with Olympus (Now m4/3). This concept is causing a great change within the manufacture of cameras in the world, since it dispenses with the mirror and has advantages of real-time exposure and full-time autofocus.
20.
Pentax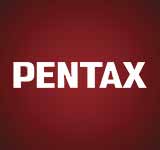 Pentax Corporation or currently Pentax Ricoh Imaging Company, Ltd. is a Japanese optical company specialized in the manufacture of photographic equipment (cameras and optics), telescopes, sports optics and medical equipment. The company merged with Hoya Corporation on March 31, 2008. Currently, Pentax is a business and brand division of Pentax Ricoh Imaging Company Ltd. Pentax is, historically, an especially important brand in the development of photography, with the company that introduced the pentaprism and its contribution was basic in the development of systems with auto-focus, two essential elements of any reflex camera, as we understand it today.
21.
Sigma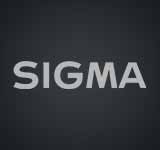 Sigma began producing lenses from niche models, developing and launching the fisheye Sigma 12mm F8 and the mirror-lens Sigma 500mm F8 in the 1960s. Not possessing great prestige at that time, the company delivered a significant part of the products to order under various American and European brands like Accura, Spiratone, Berolina, Beroflex, etc.
22.
Samsung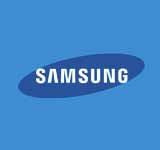 The Samsung Group is the biggest chaebol, a South Korean variant of a conglomerate, of South Korea and also one of the largest electronics companies in the world. The Samsung Group was founded on March 1, 1938 in Daegu in Korea by Lee Byung-chull. The company does business in more than 58 countries and has more than 450,000 employees worldwide. In the Top 100 Strong Brands, Samsung is the only Korean brand that is mentioned. Samsung supplies telecommunications products (mobile telephones and IT network equipment), digital equipment (cameras), digital media (CD-ROMs, DVDs), LCDs and semiconductors and is also a large construction company. The best-known components are Samsung Electronics and Samsung Heavy Industries.
23.
Hasselblad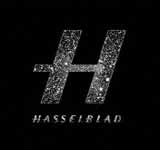 24.
Narrative Clip (Memoto)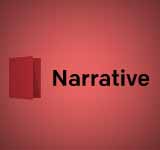 25.
BenQ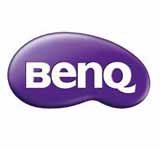 26.
Genius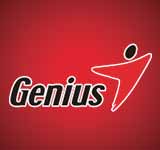 27.
Bell & Howell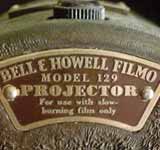 28.
GE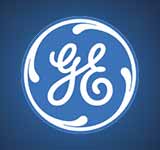 29.
GoPro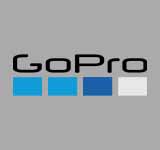 30.
HP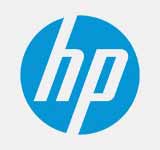 31.
Lytro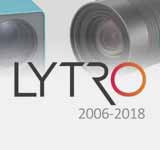 32.
Polaroid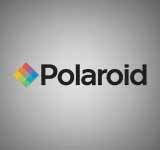 33.
Vivitar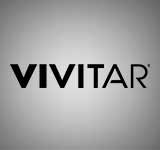 34.
D-Link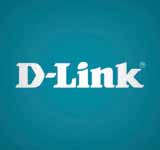 35.
Sea & Sea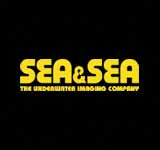 36.
Arecont Vision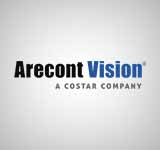 37.
Kyocera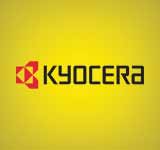 38.
iPUX

39.
BuckEye Cam

40.
Better Light

41.
Wildgame

42.
Lenovo

43.
Silvestri

44.
Leupold

45.
Mobotix

46.
Emprex

47.
Sinar

48.
Uway

49.
Microsoft

50.
Leaf

51.
Philips

52.
Pentacon

53.
Jaga

54.
Reconyx

55.
Mercury

56.
Suprema

57.
IT Works

58.
Livelook

59.
Nintendo

60.
Linhof

61.
Fotoman

62.
Nokia

63.
Mamiya

64.
Ken-A-Vision

65.
Premier

66.
Brica

67.
Horseman

68.
Rencay

69.
Aiptek

70.
Hunten

71.
Bushnell

72.
Micro Innovations

73.
Kaiser

74.
ABUS

75.
Sharp

76.
Lumenera

77.
Contour

78.
Huawei

79.
BlackBerry

80.
HTC

81.
Tamron

82.
Soligor

83.
AVF

84.
Covert

85.
JVC

86.
Hitachi

87.
Creative

88.
Moultrie

89.
RCA

90.
Disk Digitais

91.
Argus

92.
Motorola

93.
Oncam Grandeye

94.
IQinVision

95.
EarthCam

96.
Spypoint

97.
Toyo-View

98.
Pantech

99.
Cuddeback

100.
Oregon Scientific

101.
AEE

102.
Alcatel

103.
Alpa

104.
Apple

105.
Axis

106.
Cambo

107.
Jenoptik

108.
LG

109.
Logitech

110.
Mustek Systems

111.
Ocuview

112.
Panoscan

113.
Primos

114.
ScoutGuard

115.
Seagull Camera

116.
Seitz

117.
Swann

118.
Toshiba

119.
Trust