Google Chrome :Best Web Browser - Introduction, History and Market Share
Google Chrome is a web browser created by Google through open source code. Its name is placed on the frame of the graphical user interface (GUI) i.e. Chrome. The name of this project is chromium and it has been released under BSD license. On September 2, 2008, beta version of Google Chrome for Microsoft Windows operating system was released in 43 languages. Google Chrome new browser will be based on the open source Linux code, in which the third party developer will also be able to create a favorable application.
Google Chrome is built with better security, better speed and stability. The most prominent characteristic of chrome is its speed and application performance. Its beta version was launched in March 2009. The new features added in the new version include the form auto fill, full page zoom, auto scroll and new type of drag tab. The look of this browser's homepage is like the classic Google homepage which is fast and clear.
Using Google Chrome does not open an empty page just like other browsers, but it displays a thumbnail view of the last few web pages most used by a browser user, when clicked, the desired page opens. For this reason the user can navigate quickly to his desired pages.
The benefit of the Omnibox available in it is that you can search directly in Google, without opening Google. For example, putting the Olympics in the address bar only gives information about the website related to it, as well as the facility to recover incomplete and incorrect addresses.
Google Chrome uses Blink based on WebKit and other open source software, especially that of Mozilla. Google Chrome is based on Chromium, an open source project from Google. Google Chrome is suitable for different operating systems, the latest versions of which are not always released simultaneously. The updates are recent.
The operating system Chrome OS is based on Google Chrome. Google Chrome and Chrome OS contain closed source components.
Introduction and market share
The beta version was made publicly available on September 2, 2008. Initially, Google Chrome was made for Windows, and on December 8, 2009, a beta version was made available for macOS. In the meantime, a Linux version is also available. The first official Linux and macOS X alpha versions have been available since 4 June 2009. The Android version has been available since 7 February 2012.
A lot of advertisements are made for the browser, such as via a permanent banner on YouTube, billboards on buildings and advertisements in newspapers and magazines. According to StatCounter, Google Chrome was used by 54% percent of internet surfers in November 2015. This makes it the most used of all web browsers.
Functions
Google Chrome has the following options:
V8 JavaScript - VM for executing JavaScript code.
Loading web pages with Blink, a fork from WebKit.
Advanced options with regard to web applications.
filter against phishing and malware, uses Google Safe Browsing.
Every tab and plug-in is executed in its own process, this improves stability and prevents the demand for too much RAM. When a webpage crashes a process, it can be terminated via Chrome's built-in task manager (similar to the task manager of an operating system). The remaining tabs can therefore continue to be used without having to restart the browser. In addition, a tab can be dragged and rotated in a separate window.
Mode for anonymous surfing that no information is stored on the user's browsing habits. Cookies and the list of visited pages are deleted as soon as the window is closed.
Full screen F11, so the focus can be placed on the web page and not on the browser itself. This mode with JavaScript can be accessed via the HTML5 full-screen API.
Built-in, limited pdf reader, closed source.
Synchronization with Chrome on other computer systems, the applications, the auto-completion, the bookmarks, the extensions, the preferences, the themes and the tabs are synchronized.
Automatic updates: Google Chrome uses Google Update to automatically perform an update or upgrade.
Standards
Support for HTML5: notifications, validation for web forms (incomplete), audio, video and full-screen API.
HTML 4.01, CSS 2.1 / 3, MathML, SVG, PNG, JPEG, WebP, WebM.
Do-not-track option, which asks website builders to disable tracking capabilities via an HTTP request.
TLS 1.2, since Chrome 29.
Tab indicators: indicate whether the tab is playing sound, the webcam is being used and whether a cast is being used. These can possibly be clickable, for example to damp a tab.
License
Chromium source code is released under a BSD license. However, the built-in PDF reader, which also provides the print preview in Chrome, is closed source, so not available in Chromium.
Google Chrome users must agree to the Google Chrome Terms of Service. An article on Slashdot has drawn attention to a passage in these conditions:
"By providing, publishing or displaying Content through or through the Services, you grant Google a perpetual, irrevocable, worldwide, royalty-free and non-exclusive license to reproduce, adapt, modify, translate, publish, distribute, publicly perform and display this Content."
The passage in question appeared to be a misunderstanding, coming from the general terms and conditions that Google generally uses for its products. Google has since removed this passage from the license terms. The change will apply retroactively to all Google Chrome users.
A user who does not want to subscribe to this agreement can bypass it by downloading the source code and compiling it themselves. For the Windows version, this requires Microsoft Visual Studio 2005. You can also use a version compiled by someone else. These self-built versions must be called Chromium, not Chrome.
Security
Although Chrome has been repeatedly praised for security, it was written off by Secunia as the software with the most security breaches (in Windows). With 291 vulnerabilities, Chrome was the leader, ahead of its competitor Firefox with 257 leaks. Microsoft's Internet Explorer appeared to have only 41 leaks.
"Google Chrome" is at the

28

th Position in this list.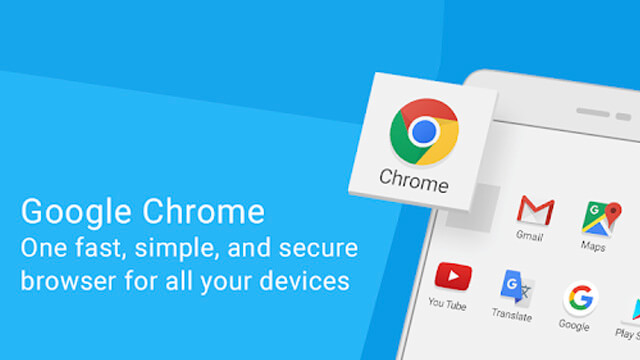 Comments on Google Chrome